When temperatures soared in Sochi last week, questions arose as to why the 2014 Winter Olympics were being held in a subtropical, Black Sea resort with palm tree-lined streets.
Athletes have warned that the slushy conditions could be dangerous, and several training runs had to be rescheduled in the past two weeks until firmer snow appeared.
But some Olympians have felt plenty at home as Sochi began to heat up. Several countries represented in the 2014 Olympics just don't get cold...at all.
In a feat of sports trumping geography, here are the 10 warmest countries that participated in the Sochi Olympics.*
1. Cayman Islands
Temperatures rarely sink below 77.7 degrees in the Caribbean paradise of the Cayman Islands, which lie just south of Cuba. In 2010, the country made its debut at a Winter Olympics with Alpine skier Dow Travers, who again represented his country this year. According to the Sochi 2014 website, Travers splits his time between the Cayman Islands and training in Aspen, Colorado. We can see why. A boat is moored at Rum Point on Grand Cayman Island. (AP Photo/Cayman Islands Dept. of Tourism)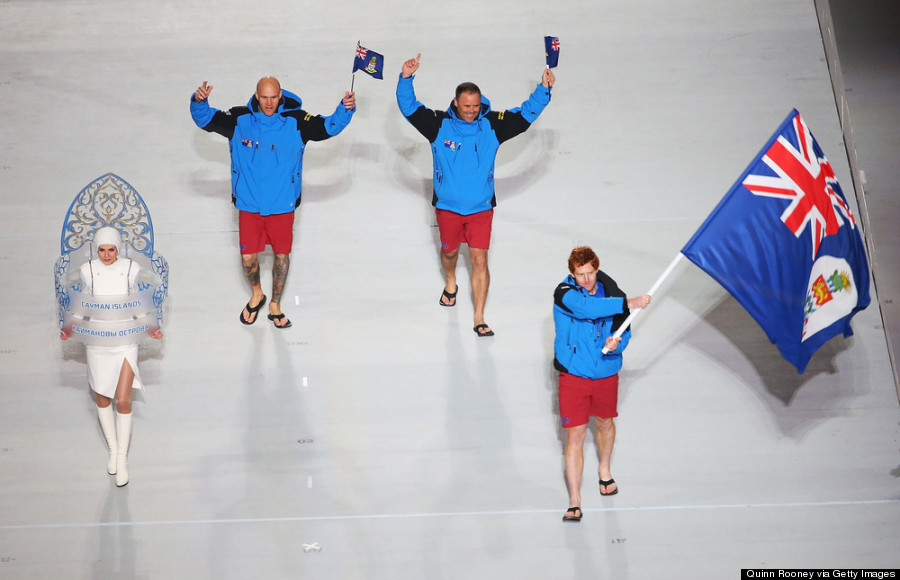 Skier Dow Travers of the Cayman Islands Olympic team carries his country's flag during the Opening Ceremony of the Sochi 2014 Winter Olympics on February 7, 2014 in Sochi. (Quinn Rooney/Getty Images)
2. Philippines
A cold spell in the Philippines means 77.5 degrees, as the island archipelago sits close to the equator in the Pacific Ocean. But 17-year-old Michael Christian Martinez discovered winter sports at a shopping mall with his mother, when he was inspired by skaters at the indoor ice rink, according to the Sochi 2014 website. After a 12-year hiatus, Philippines returned to the Winter Olympics this year when Martinez represented the nation in the figure skating competition.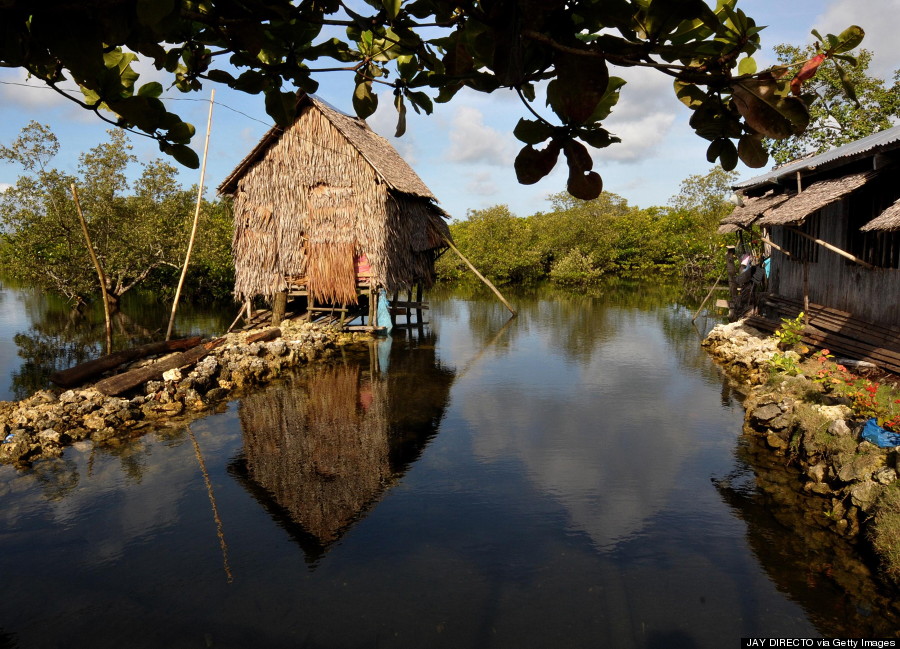 Stilt houses built with wood and palm leaves stand in the fishing village of Pilar on Siargao Island, southern Philippines on April 16, 2010. (JAY DIRECTO/AFP/Getty Images)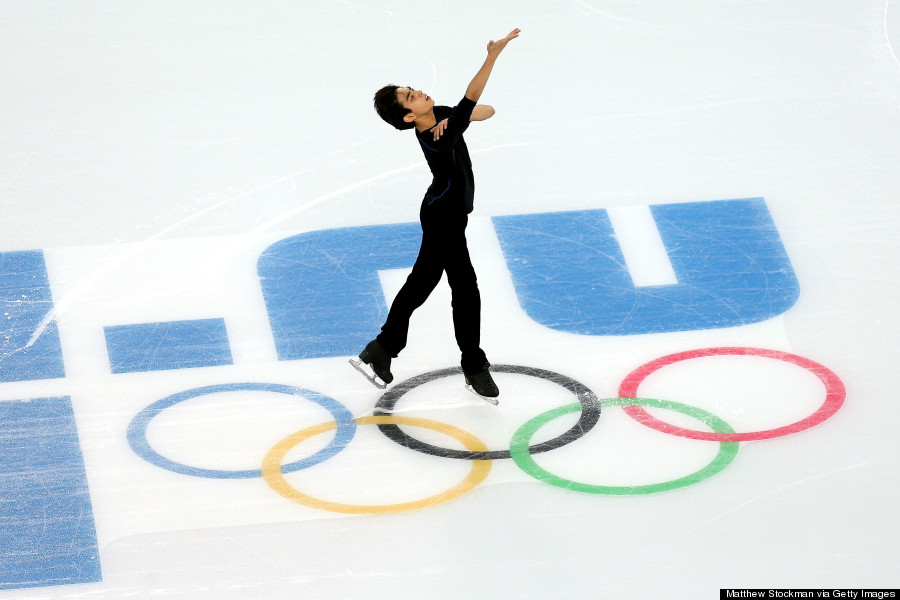 Michael Christian Martinez of the Philippines skates in a practice session at the Iceberg Skating Palace on January 31, 2014 in Sochi, Russia. (Matthew Stockman/Getty Images)
3. Togo
The sub-Saharan nation of Togo also has an average low of 77.5 degrees, and a landscape that's more savanna than ski run. But the West African country made its Winter Olympic debut in 2014, with skiers Mathilde Amivi Petitjean and Alessia Afi Dipol. As The Guardian reports, Togo doesn't have a ski slope, but sports authorities were able to connect with potential athletes based abroad via Facebook.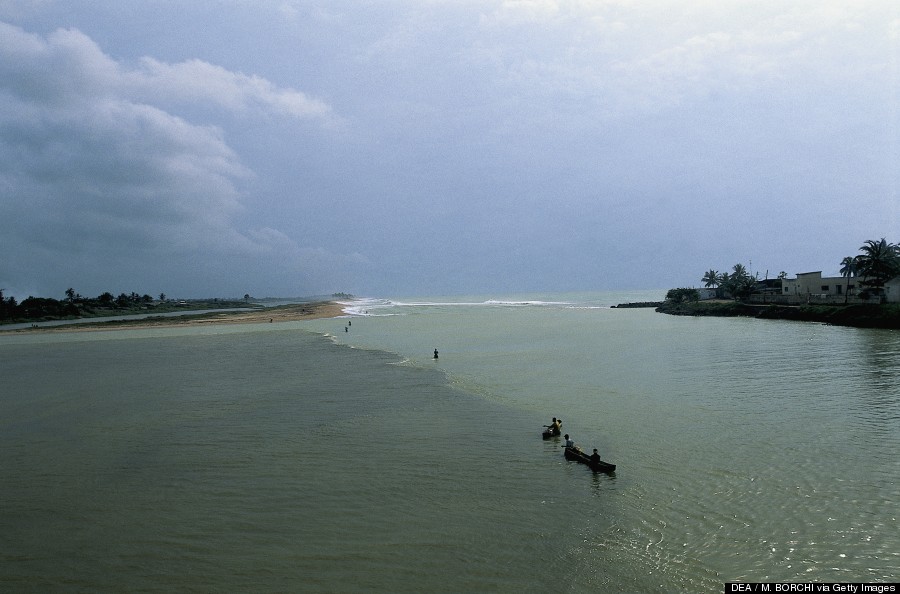 Togo - Aneho - Passage from the lagoon to the sea. (DEA / M. BORCHI/De Agostini/Getty Images)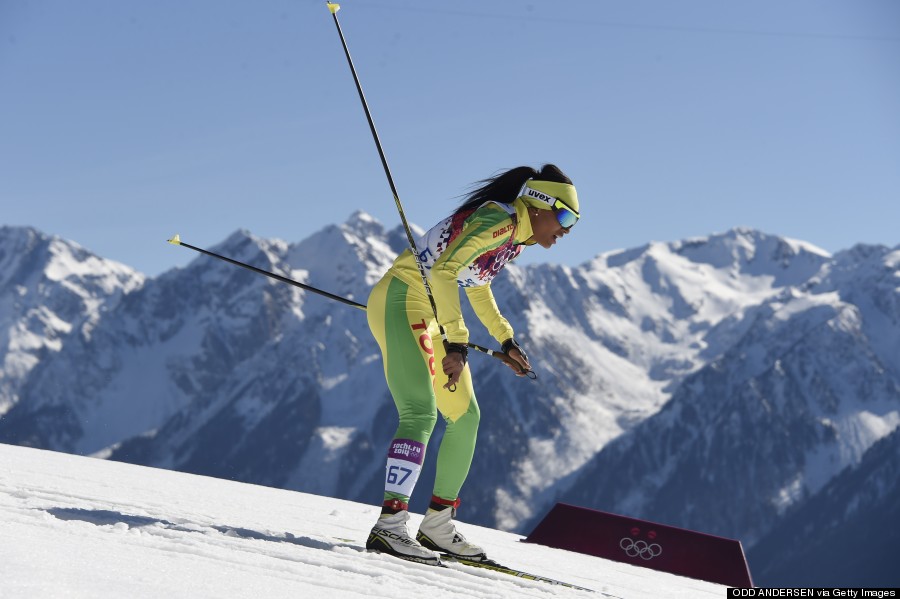 Togo's Mathilde Amivi Petitjean competes in the Women's Cross-Country Skiing 10km Classic at the Laura Cross-Country and Biathlon Center during the Sochi Winter Olympics February 13, 2014 in Rosa Khutor near Sochi. (ODD ANDERSEN/AFP/Getty Images)
4. Venezuela
Temperatures in Venezuela hover above 77 degrees, but the South American nation fielded a competitor for Alpine skiing, Antonio Jose Pardo Andretta, at the 2014 Olympics. Pardo began ski-racing after he lost his banking job in the faltering stock market of 2011, according to Fox News Latino. Far from the Andean mountains and Amazon rain forests of his own country, he trained for the games on the slopes of Argentine Patagonia. A pelican flies overhead as flamingos sit on the island of Los Canquises in the archipelago of Los Roques, Venezuela, Oct. 16, 2003. (AP Photo/Lynne Sladky)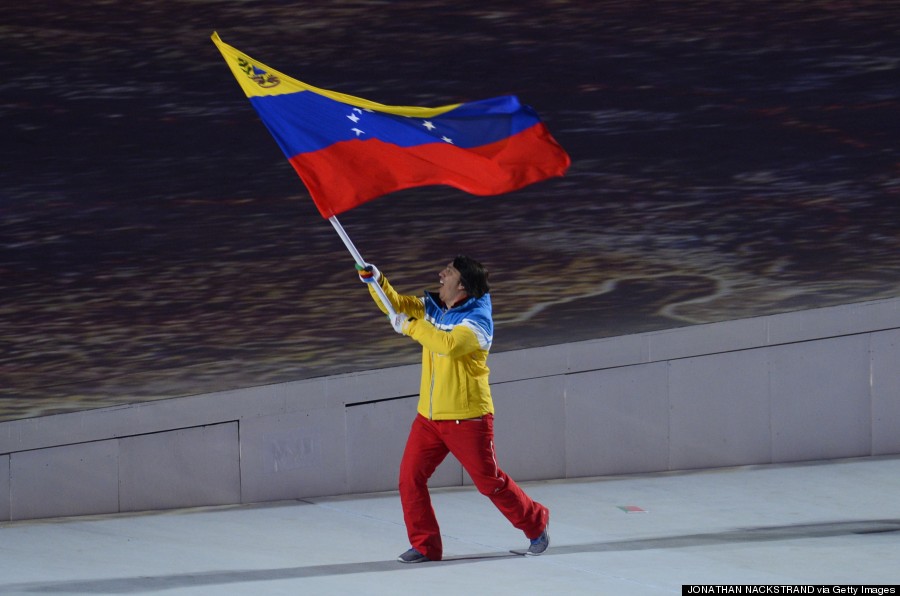 Venezuela's flag bearer, alpine skier Antonio Pardo leads his national delegation during the Opening Ceremony of the Sochi Winter Olympics on February 7, 2014 in Sochi. (JONATHAN NACKSTRAND/AFP/Getty Images)
5. Virgin Islands (British & U.S.)
The British and the U.S. Virgin Islands stay warm year-round, with lows of 75.5 degrees. But the neighboring archipelagos, overseas territories of the U.K. and U.S. respectively, both fielded skiing competitors at the 2014 Olympics.
While born in the Caribbean, these Olympians moved to the U.S. as children, where they learned to ski. Peter Crook, of the British Virgin Islands, learned freestyle skiing on the slopes in Wisconsin, while Jasmine Campbell of the U.S. Virgin Islands learned Alpine skiing in Idaho, according to the Sochi 2014 website. Buildings line the shore of Necker Island in the British Virgin Islands, May 17, 2013. (AP Photo/Todd Vansickle) Peter Crook of the British Virgin Islands holds his country's national flag and enters with his team during the opening ceremony of the 2014 Winter Olympics in Sochi, Russia, Feb. 7, 2014. (AP Photo/Charlie Riedel)
6. Jamaica
Jamaica, which swelters above 74.8 degrees, made its Olympic debut in 1988, with a bobsled team made famous after it inspired the hit movie "Cool Runnings." In 2014, the island-country returned to the games after a 12-year absence. Jamaica's beloved bobsled team finished in 29th place but was undeterred, promising to be back in 2018, according to ESPN. In this Jan. 25, 2014 photo, a fishing boat rests on a sandy beach of uninhabited Little Goat Island, Jamaica. (AP Photo/David McFadden)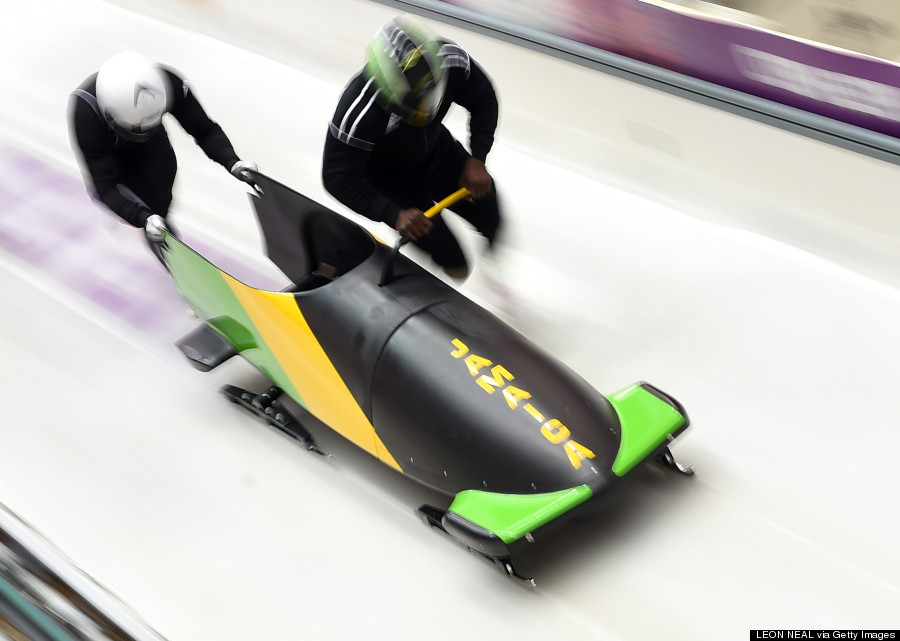 Jamaica's two-man bobsleigh team, steered by Winston Watts, takes a practice run at the Sanki Sliding Centre in Rosa Khutor on Feb. 14, 2014 during the 2014 Sochi Winter Olympic Games. (LEON NEAL/AFP/Getty Images)
7. Brazil
Brazil, which has an average low of 74.6 degrees, maintains a strong presence at the Winter Olympics. It has sent competitors to every Winter Olympics since its alpine skiing debut in 1992, and this year had 12 athletes in the games, according to the Sochi 2014 website.
Not all were well-prepared, however. Brazil's first-ever Olympic freestyle skier, Joselane Santos, had never been on skis before last summer, according to the Associated Press. She finished last.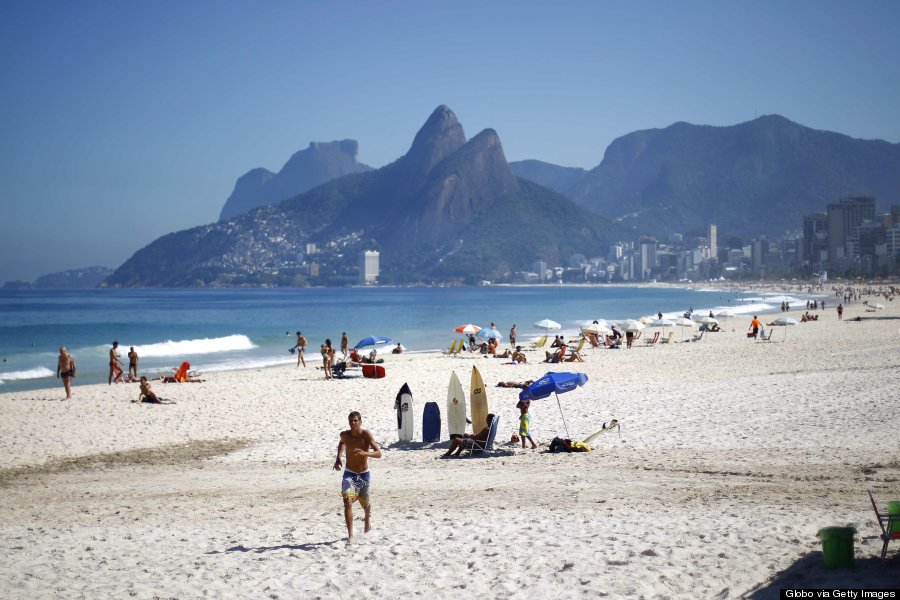 Ipanema beach on a sunny day, June 6, 2013 in Rio de Janeiro, Brazil. (Pablo Jacob/Globo via Getty Images) Brazil's Joselane Santos lands from a jump during the women's freestyle skiing aerials qualifying round at the Rosa Khutor Extreme Park, at the 2014 Winter Olympics, Feb. 14, 2014, in Krasnaya Polyana, Russia. (AP Photo/Andy Wong)
8. Thailand
Also with an average low of 74.6 degrees, Thailand is better known for wild beach parties than winter sports. One of its two participants in the 2014 Sochi Olympics was world-famous violinist Vanessa Mae, who competed in the Alpine skiing competition under her Thai father's name, Vanakorn.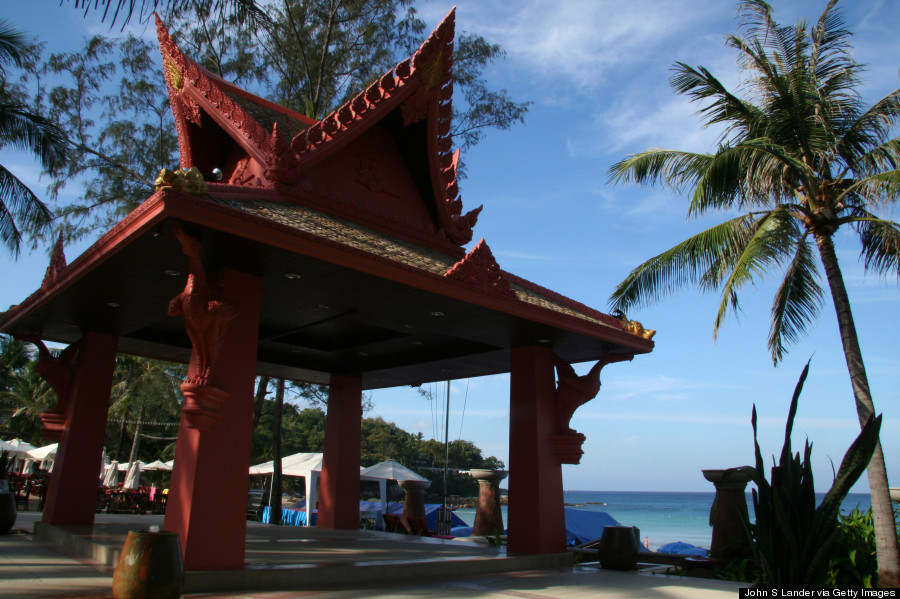 The pavilion at Kata Beach Resort, Phuket, Thailand, on Jan. 27, 2007. (John S Lander/LightRocket via Getty Images)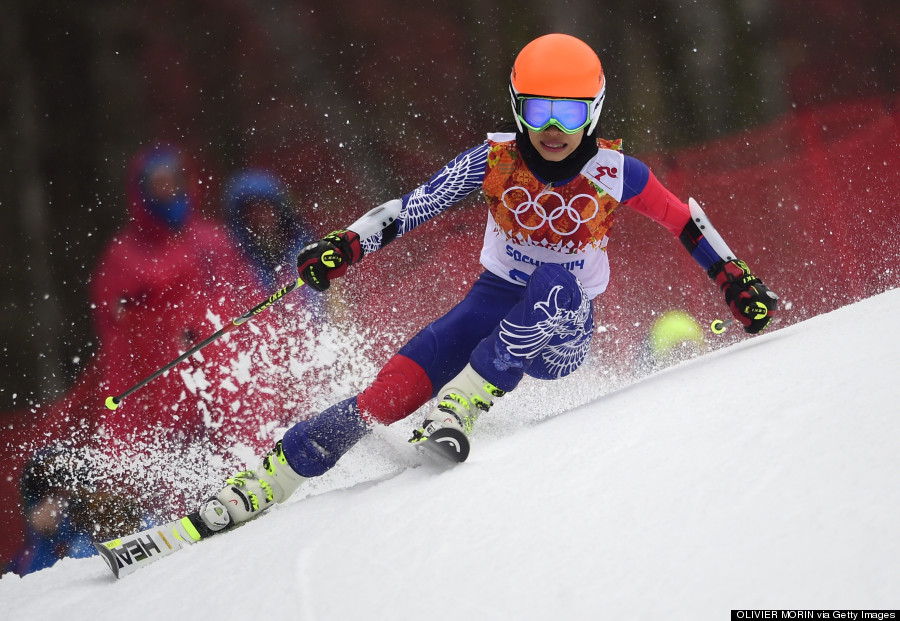 Thailand's Vanessa Vanakorn (Mae) competes during the Women's Alpine Skiing Giant Slalom Run 1 at the Rosa Khutor Alpine Center during the Sochi Winter Olympics on Feb. 18, 2014. (OLIVIER MORIN/AFP/Getty Images)
9. Tonga
In the Polynesian Kingdom of Tonga, average temperatures don't dip below 74.1 degrees. So it's hardly surprising that Tonga's first-ever Winter Olympic athlete didn't know what luge was when he answered a radio ad calling for potential competitors, according to the New York Times.
In a bizarre twist reported by Der Speigel, a "guerrilla marketing" firm was involved in Tonga's Olympic bid and changed the athlete's name to match the event sponsor, German men's underwear company Bruno Banani. In 2014, Banani the athlete made Tongan history by qualifying for the luge competition.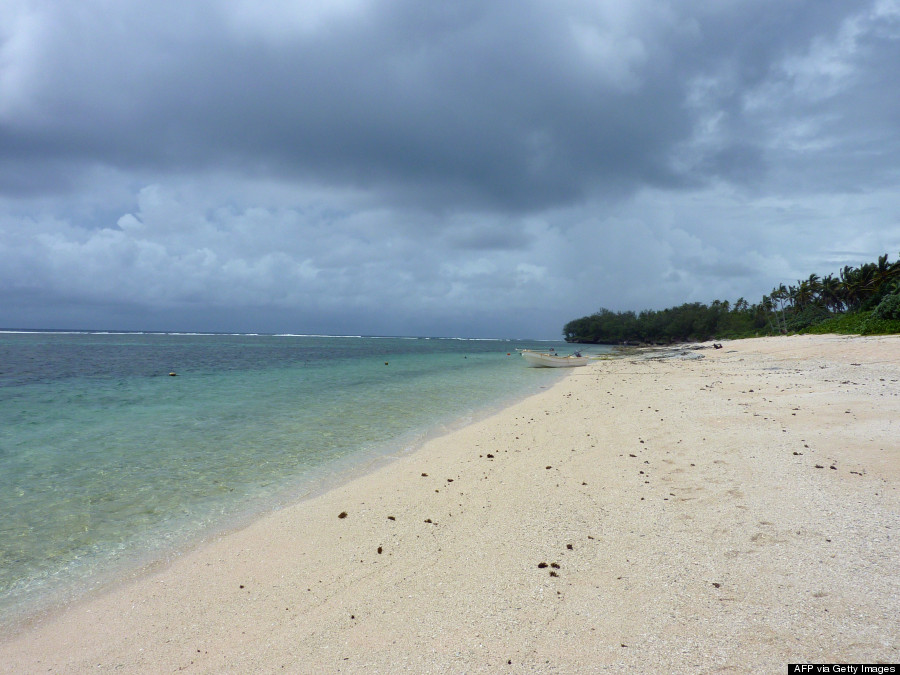 This photo taken on February 7, 2011 shows the white sands at the Ha'atafu Beach Resort on Tongatapu in Tonga. (NEIL SANDS/AFP/Getty Images)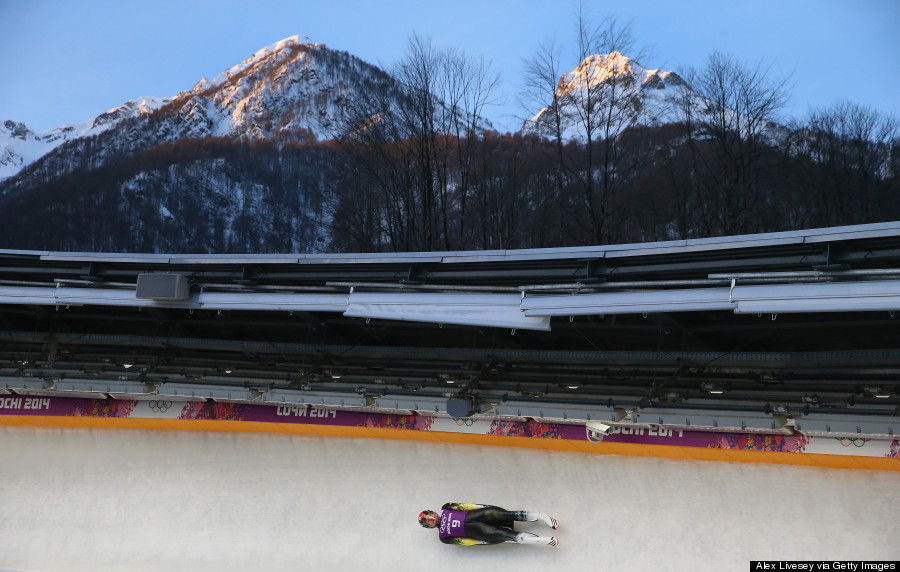 Bruno Banani of Tonga in action during a Men's Singles Luge training session ahead at the Sanki Sliding Center on February 6, 2014 in Sochi, Russia. (Photo by Alex Livesey/Getty Images)
10. Dominica
The Caribbean island of Dominica has a low average temperature of 71.2 degrees -- hardly wintry. The country never had a Winter Olympian before 2014, when a hedge fund manager originally from New York and his Italian wife qualified for the cross-country skiing competitions.
According to Yahoo Sports, the couple were granted citizenship by Dominica for their humanitarian work in the country, and going on to set up a ski association in the country and subsequently winning the Olympic spots. Their self-described "fairy tale" turned sour, Yahoo reports, when Gary di Silvestri and his wife Angelica, who was the oldest-ever Olympic cross-country skier, were struck down by injury and illness and completely missed their events.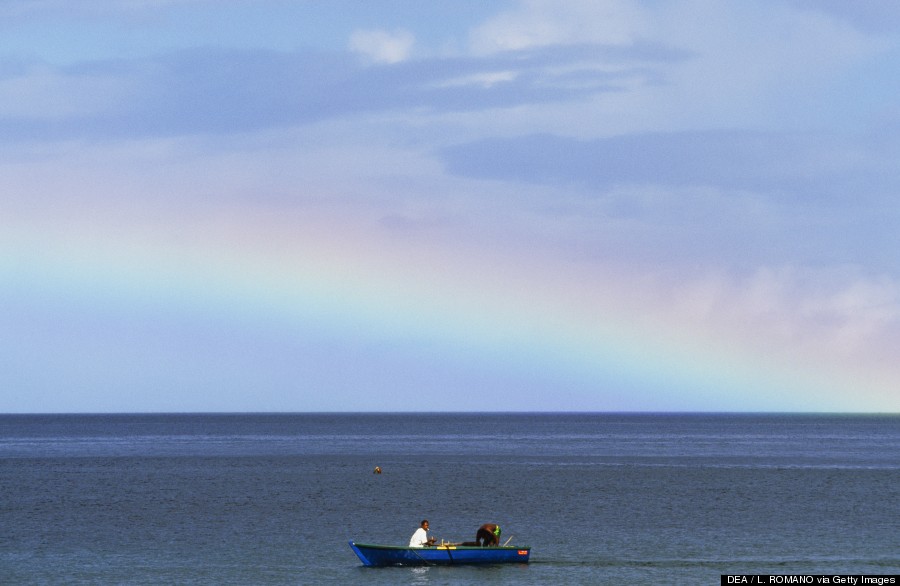 Rainbow over the harbor of Roseau, Dominica. (DeAgostini/Getty Images) In this photo taken on Monday, Jan. 27, 2014, cross-country skiers Gary and Angelica di Silvestri pose for a photo at the Yellowstone Club in Big Sky, Montana ahead of the Winter Olympics. (AP Photo/Janie Osborne)
And in the spirit of competition, the runners-up for the warmest countries at the 2014 Winter Olympics won't be left without mention. They are, in order: Peru, Paraguay, Bermuda, India and Zimbabwe.
*Ranked in order of the country's coldest monthly average temperature (1990-2009) - from highest to lowest - using The World Bank Group's Climate Change Knowledge Portal.