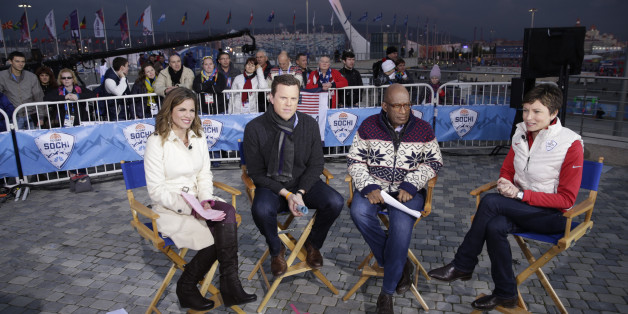 NBC News had a reason to cheer on Thursday: the "Today" show beat "Good Morning America" in the key demo the week of February 3.
"Today" drew 2.388 million viewers ages 25-54, beating "GMA" by a slim margin of 18,000 viewers.
But "GMA" topped "Today" in total viewers, drawing 5.976 million total viewers to NBC News' 5.818 million.
Each network touted their wins in statements on Thursday. "Today" said that last week's ratings were the show's highest in total viewers and the coveted 25-54 demo since the second week of the London Olympics in 2012. Meanwhile, "GMA" highlighted that last week was the first time it ever topped "Today" during the Olympics — a sign of just how much it has solidified its position as the biggest morning show.
Matt Lauer and Willie Geist arrived in Russia last Monday to cover the Olympics for "Today." Savannah Guthrie, Al Roker and Natalie Morales joined them earlier this week, and have been anchoring the show live from Sochi.
The games have been a significant boon to NBC's ratings, as expected. NBC's primetime coverage began last Thursday, followed by the opening ceremony on Friday and the first full day of events on Saturday.