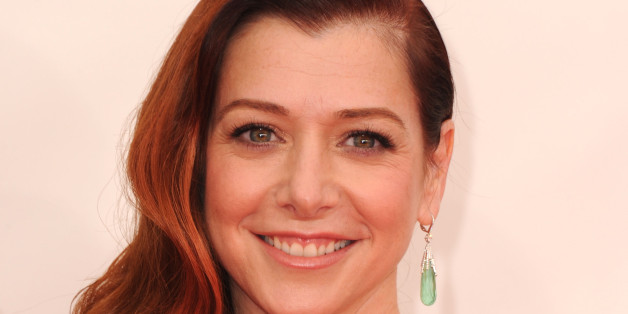 Alyson Hannigan has landed her first post-"How I Met Your Mother" role as the lead female on "More Time With Family," the CBS sitcom produced by Ben Affleck and Matt Damon.
Hannigan will star opposite Tom Papa and the multi-camera comedy is partially based on Papa's stand-up. Papa will play Tom, a husband and a father who makes a career change to spend time with his family. His wife Cindy (Hannigan) is along for the ride.
"More Time With Family" is the second pilot from Affleck this season; Fox picked up the first, a crime drama called "The Middle Man." The CBS comedy will be co-written by "King of Queens" alums, Cathy Yuspa and Josh Goldsmith.
Hannigan has proven to be one of the hardest-working women in TV. She wrapped "Buffy The Vampire Slayer" in 2003, then started on "How I Met Your Mother" in 2005, which ends in March. But she's not the only "How I Met Your Mother" star with post-show gigs already lined up. Cristin Milioti, who was cast as The Mother for the final season, was recently picked to star in "A To Z," Rashida Jones' new comedy pilot on NBC.
BEFORE YOU GO
PHOTO GALLERY
How I Met Your Mother