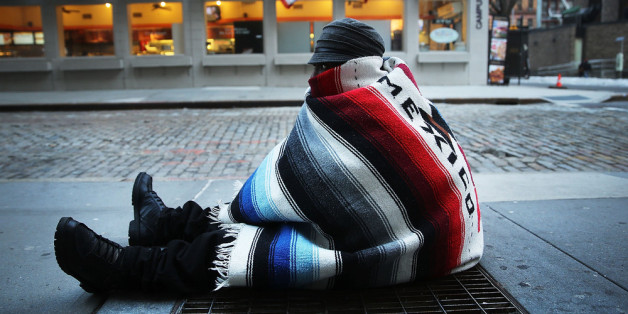 A city ordinance in Pensacola, Fla., that bans homeless people from staying "adjacent to or inside a tent or sleeping bag," is one step closer to being repealed after widespread criticism.
As citizens of the Sunshine State grapple with unusually cold temperatures, many say the ordinance prioritizes appearances over basic decency. According to city documents from 2013, the legislation was enacted to preserve the "aesthetics, sanitation, public health, and safety of its citizens."
The backlash hasn't gone unnoticed. Pensacola Mayor Ashton Hayward -- who previously backed the ordinance -- recently reversed his position, according to the Pensacola News Journal. Hayward attributed his change of heart to time spent "reflecting and praying."
A Pensacola City Council vote to repeal the so-called "blanket ban" passed unanimously on Feb. 13, according to the outlet, but a second vote is necessary later this month before the repeal can go into effect.
Several Twitter users spoke out against the ordinance this week:
Amid freezing temps, Florida town's 'camping' law bars homeless from using blankets http://t.co/OFwMXZhmm6 Both idiotic & cruel!

— Zue (@zukeepre) February 13, 2014
Inhumane treatment of the homeless in FLORIDA! Shame on the city of Pensacola! http://t.co/H3aiUeFqTq

— Glory Days (@GloryDsNaturals) February 12, 2014
What an absurd law. Amidst freezing temperatures, Pensacola bans and punishes the homeless from using blankets. http://t.co/wWEpowKLo6

— Rowena Li (@Rowena_Li) February 12, 2014
A Change.org petition gathered tens of thousands of signatures in disapproval of the ban, and encouraged petitioners to email Mayor Hayward and the city council in protest.
BEFORE YOU GO
PHOTO GALLERY
Celebrities Who Were Homeless