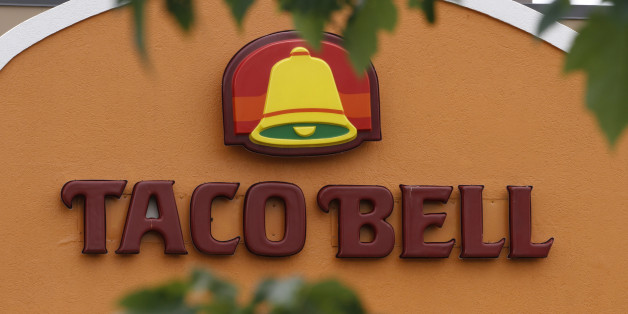 WASHINGTON -- A hero? A kook? A fraud?
A D.C.-area man made a tempting offer on the cusp of Thursday's snowstorm, the largest to hit the area in four years: He'd provide hungry Washingtonians with Taco Bell tacos for just $5 per delivery,
The reason for this fast food gambit was neither profit nor charity. It was, supposedly, to rack up miles on a 2011 Ford F-150 pickup.
On Reddit, where "JoeCamel420" first presented the deal, he explained his motivation:
[The dealership] won't let me get the 50k maintenance on my truck until I rack up another few hundred miles, so I'll be taking orders starting 10 AM tomorrow and I'll go anywhere within the DC metro area (except like really far like baltimore or herndon or waldorf or whatever) to deliver Taco Bell right to your door -- so no matter how snowed in, drunk, or stoned you are while you're celebrating the snowday, I'll make sure you get your tacos. I'm only asking $5 per drive (although I'll happy to accept additional tips and/or cigarettes).
This opportunistic driver -- who asked us not to use his real name, but instead to be identified here as J.B. Kuhn, which is "the name of my uncle" who is "out of the country so he won't mind" -- wanted to use a coupon for an oil change, he told HuffPost on Friday, but he claimed his Northern Virginia dealership wouldn't honor the coupon until his odometer reached 50,000 miles.
Wednesday evening, the truck had about 280 miles to go. Kuhn was concerned that a previous mechanic had put the wrong kind of oil into his truck, which left him "worried about the engine" and eager to use his coupon.
"Well If there's one thing I don't like it's car dealerships not taking up their own offers, so I figured it would be a better use of my time running up a few hundred miles on the pickup than letting go of a maintenance coupon that would be worth $125 to me," Kuhn said. "That's just good economics." On top of that, he said, "I've got nothing better to do."
And so it was he claims to have set out at about 10:30 on Thursday morning to pick up an initial $200 worth of Taco Bell food to deliver to the many people who had called for his services. Kuhn's first stop, he said, was to feed some Congressional staffers. He spent the ensuing hours traversing the greater D.C. area, parts of which were hit by some 15 inches of snow.
"One dude asked to fly me out to LA," said Kuhn. Sadly, D.C.'s airports, like the schools, the federal government and so much else, were closed.
Kuhn said he's 23, lives in the Maryland suburbs and is studying for a masters of business administration. He said he didn't keep track of many how many tacos he bought and delivered by early Thursday evening, when he finished what he described as an unusually intense day.
"I'm not in the best shape," he explained. "Eight hours of delivery in the snow put me over."
He estimated that, with a "constant barrage of messages" calling for his delivery services, he purchased about 500 tacos altogether, and has some 150 "still in my fridge." (He'll likely eat through these, he said, even though they are getting soggy, then return to his regular fare: Chipotle.)
"Everyone was real excited, real generous," he said of the experience. Some people gave him $5 for his efforts, others gave him twice that. (He said George Washington University students were especially lavish.) A number of happy recipients tipped in booze and cigarettes, he claimed.
"I think I'm set for beer for the next month or so," he said.
Before the snow began to fall, Esquire dubbed Kuhn a "new American hero" for his offer.
But since then, doubt. Twitter has yet to reveal a single user of Kuhn's service. Reddit, too, is bereft of post-delivery reports. Some on that message board pointed out that one of the Taco Bell franchises JoeCamel420 said he was going to patronize had closed several years earlier. The blog DCist asked anyone who'd encountered JoeCamel420 to come forward, with nary a response.
And why, for that matter, would someone spend hundreds of dollars on tacos and gas, in order to save $125 on what he said was a desperately needed oil change?
It all leads some to wonder if, in fact, there was no man in a pickup, carting around Taco Bell during a snowstorm just for the sake of an oil change coupon.
"I can see reasonably where people would doubt," said Kuhn, still insisting that he "broke even" -- spending about $300 altogether on food and another $100 on gas, to save himself $125 for the dealership to replace his fluids.
Kuhn said he gives his Ford "two thumbs up" for its performance in the snow, and his odometer hit 50,000 miles. But even after all his purported effort, he said on Friday he has yet to get that coveted oil change.
"Today I'm celebrating with all the complimentary Dogfish and Sierra Nevada," he said.
UPDATE, Feb. 18, 3:20 p.m.: Shock: fake. And, according to this radio interview -- which, we're not going to suggest it's all true, either -- he drives a Corolla.
BEFORE YOU GO
PHOTO GALLERY
Mealbreakers