Now these are love seats.
Ikea in Singapore posted this image of two chairs getting freaky for Valentine's Day. The photo was featured on social media and in stores.
(Story continues below)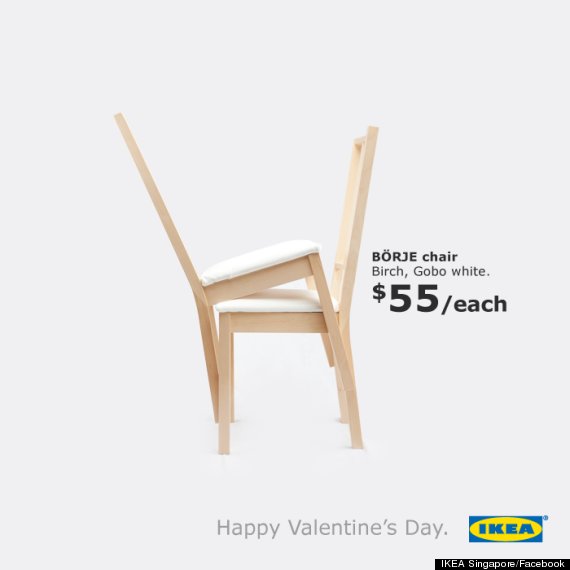 We can only imagine the heavy breathing and moaning that occurred... when someone tried to assemble the chairs with Ikea instructions.