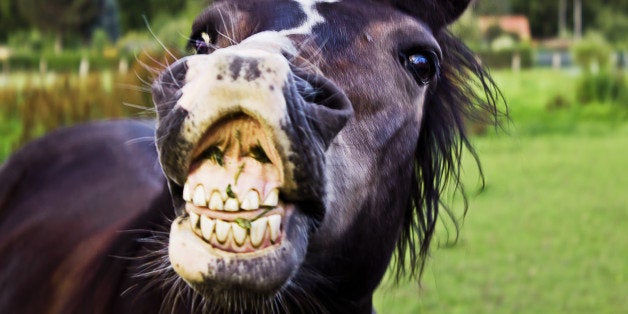 ALBUQUERQUE, N.M. (AP) — New Mexico horse racing regulators are disciplining a trainer because four horses tested positive last July at Ruidoso Downs for a prohibited drug that's an ingredient of Viagra.
Racing Commission Executive Vince Mares says the Sunland Park board of stewards ordered that John Stinebaugh be suspended for 16 years, fined $40,000 and be required to forfeit $8,000 in purses.
Stinebaugh has until Thursday to appeal the ruling issued Monday by the Sunland Park board.
The Albuquerque Journal (http://bit.ly/1hivlJQ ) reports that the prohibited drug was Sildenafil, which increases cardiac output.
The affected horses can't race until mid-May. That's because they're now on the state veterinarian's list for 90 days.
BEFORE YOU GO
PHOTO GALLERY
Dangerous Days