It may be the most heartwarming valentine to ever to come out of subzero temperatures.
To surprise his fiancée for Valentine's Day, stay-at-home dad Tyler Morrick braved the cold for more than four hours as he created a massive message to his sweetheart on top of a frozen pond near the home the couple's home in Aurora, Ill.
"Outside of having legal, binding papers saying we are married, in my mind we are already married," he said of Rachel Maschmeier, with whom he has an 18-month-old daughter. "She is my wife, my fiancée, my best friend."
So Morrick went big -- really big -- and walked overnight to spell out "I love you, will you be my Valentine?" in snow about 100 feet wide. The 29-year-old said the idea to don a head lamp and warm jacket and haul to a nearby pond was a "split-second" decision that came to him while working on his motorcycle early Wednesday morning.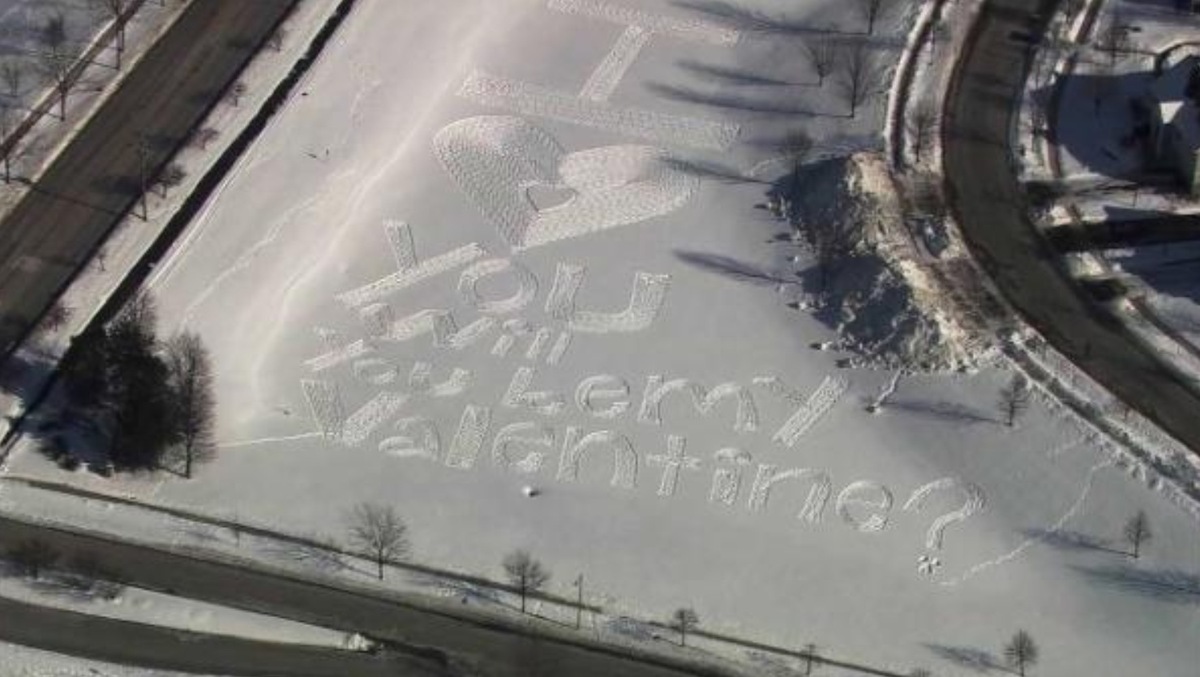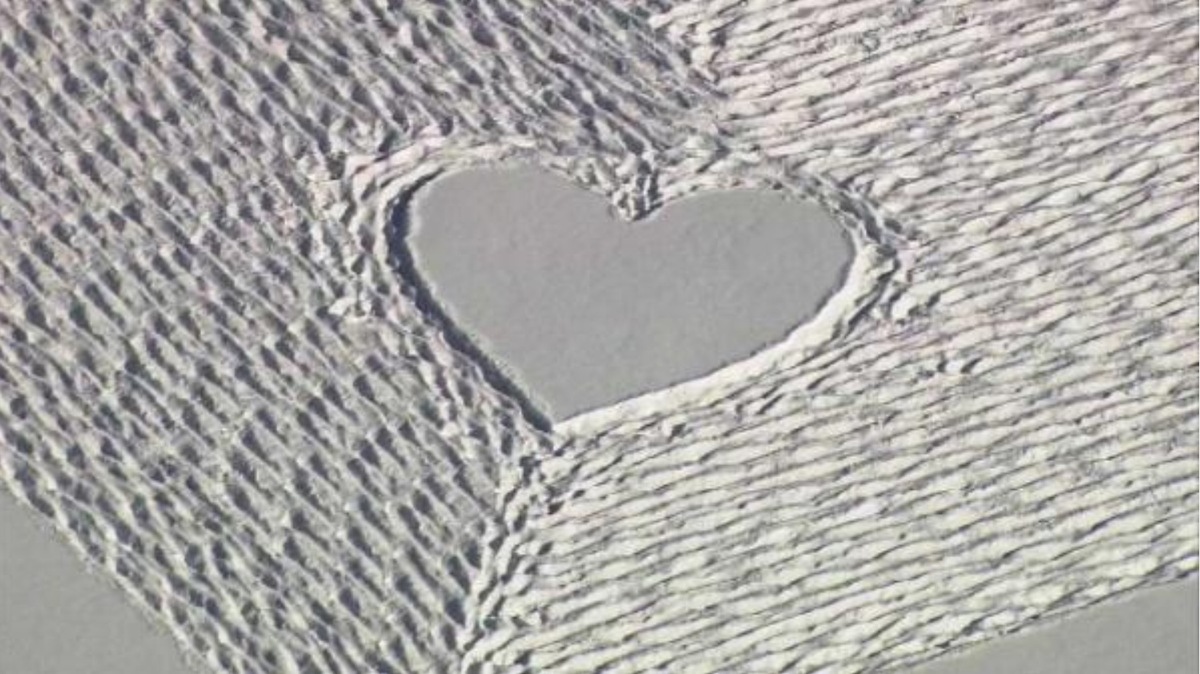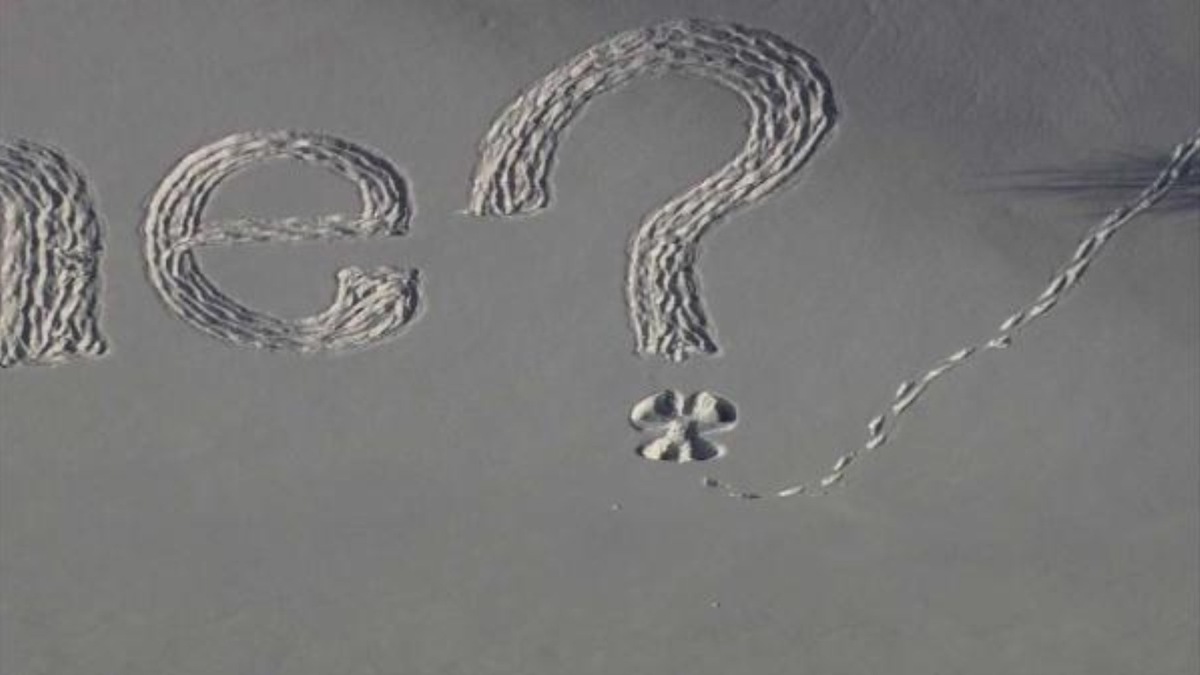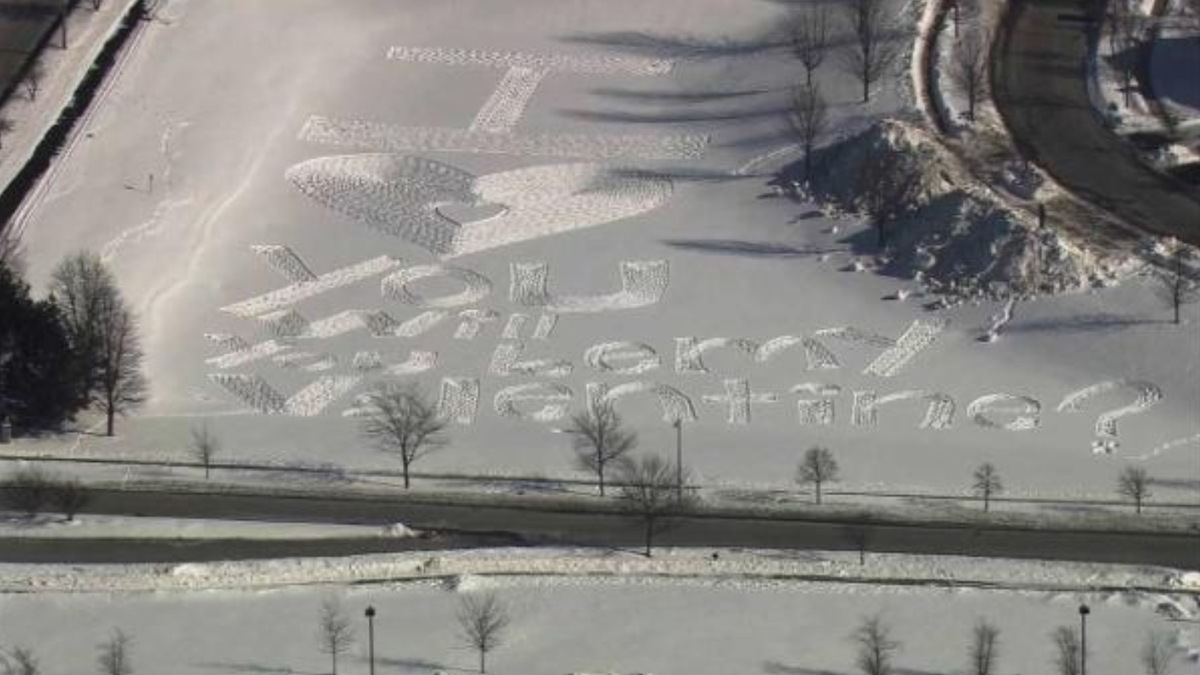 Photos courtesy Tyler Morrick
Morrick began writing his valentine by moonlight in what he later learned was -7 degree weather with -19 degree windchill. Completing the message shortly after 5 a.m., Morrick estimated he walked between 13-14 miles in the process.
"I actually lost 4.5 pounds by doing this," Morrick said. "It was cold and very challenging but I told myself if I give up, it's like giving up on our relationship, so there was no option of quitting or even taking a break."
Morrick says he hopes to inspire others to embrace that same belief that when it comes to love, there's no such thing as giving up.
"I'm setting the bar for these boys that will be coming after my little girl when she gets older," he said.
Morrick called his fiancée "without a doubt the greatest thing to ever happen to me" and said she's "the most amazing mother to our 18-month-old daughter."
"Everyone tells me that she is so lucky to have me and I tell them that I am far more lucky to have found her."
To demonstrate that point, he said, he punctuated the question with a snow angel, to represent "my belief that [Rachel] was sent to me from an angel above." AW!