Nothing quite compares to the power of a photograph to communicate the goings on in the world. Ranging from the serious to the silly, these photos offer a peek into events around the world this week.
1. In Sochi, U.S. competitor Ashley Caldwell practices before the Freestyle Skiing Ladies' Aerials Qualification at the 2014 Winter Olympics on Feb. 14, 2014.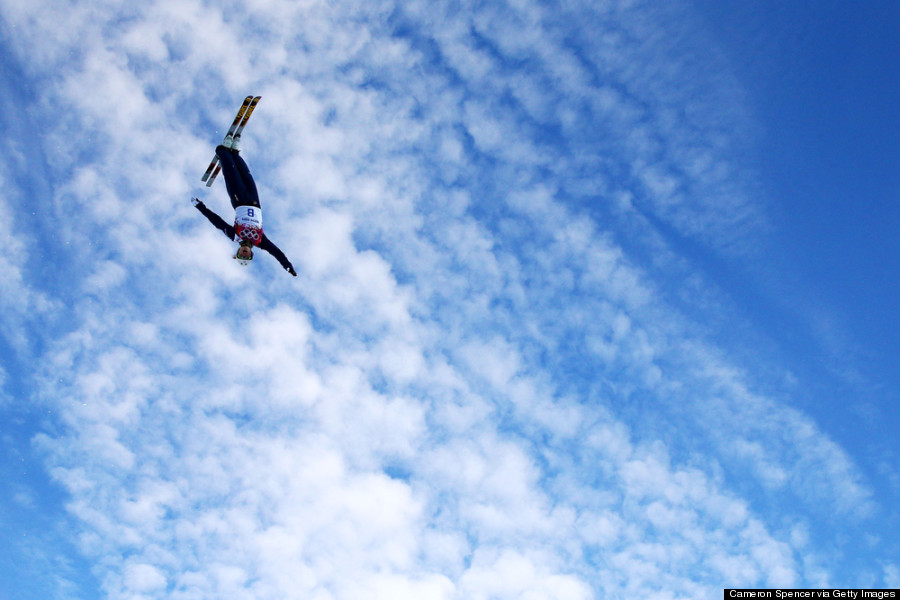 (Cameron Spencer/Getty Images)
2.An Indonesian resident evacuates under a massive plume of hot ash clouds spewing from Mount Kelud's volcano on Feb. 14, 2014.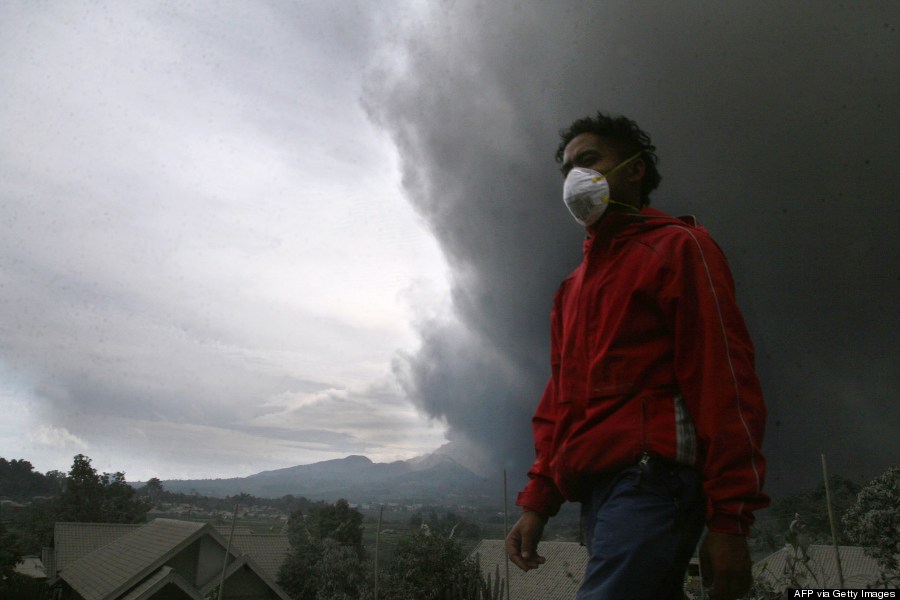 (AMAN ROCHMAN/AFP/Getty Images)
3. In the United States, general surgeon Kelly Shine walks to work through a snowstorm in Frederick, MD, early on Feb. 13, 2014.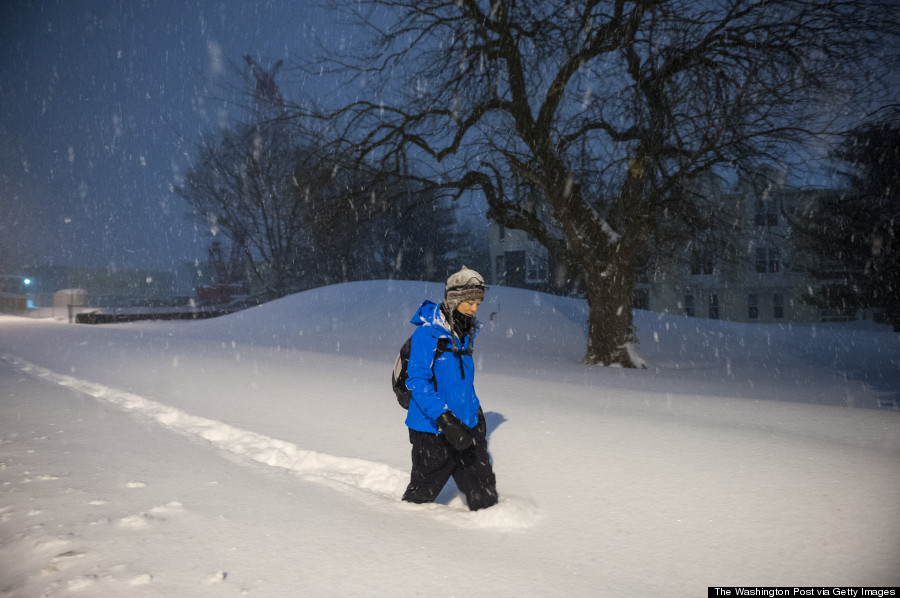 (Katherine Frey/The Washington Post via Getty Images)
4. In Algeria, forensic experts inspect the wreckage of a C-130 Hercules aircraft in the aftermath of a crash in Mount Fertas, on Feb. 12, 2014.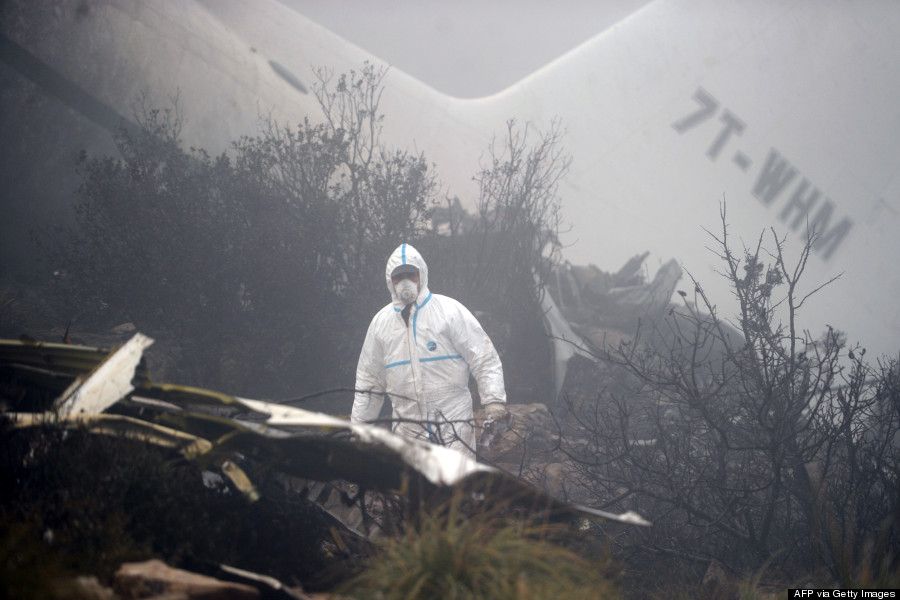 (FAROUK BATICHE/AFP/Getty Images)
5. Syrian women wearing army fatigues hold up red flowers for Valentine's Day at a rally in support of President Assad in Damascus on Feb.14, 2012.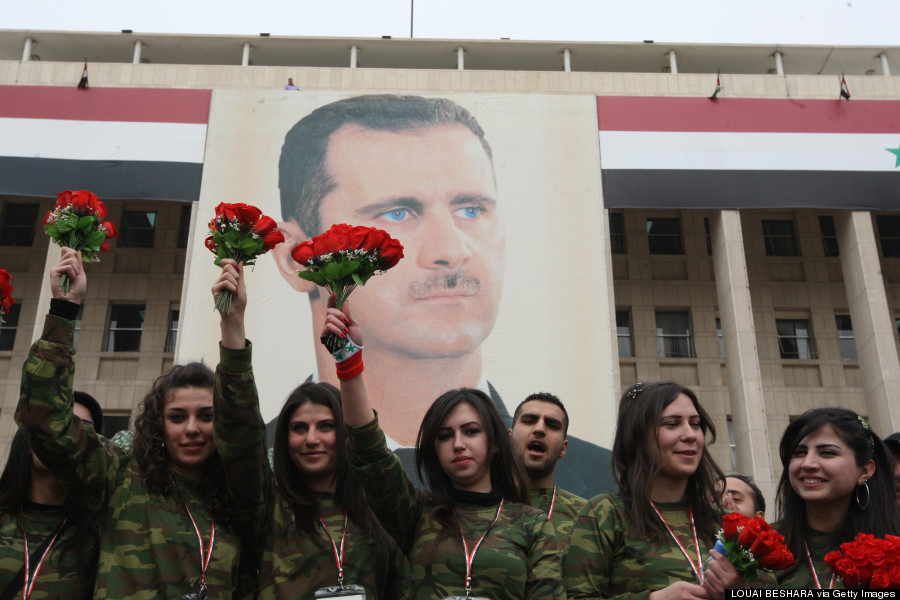 (LOUAI BESHARA/AFP/Getty Images)
6. In India, a Rufous Treepie bird flies among Simolu flowers in a tree on the outskirts of Guwahati on Feb. 12, 2014.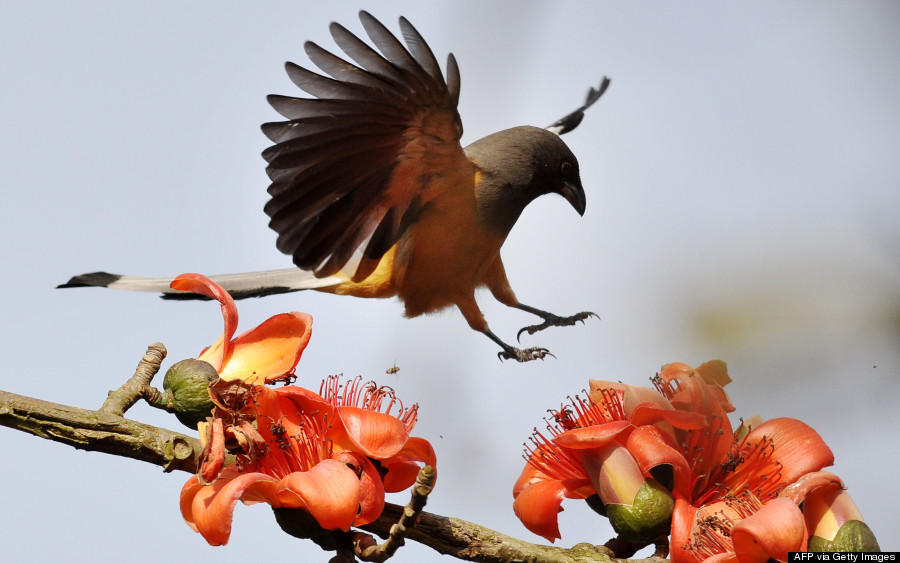 (BIJU BORO/AFP/Getty Images)
7. Venezuelans take cover from the violence after opposition protesters clashed with security forces and pro-government supporters in Caracas, Feb. 12, 2014. (AP Photo/Alejandro Cegarra)
8. In South Sudan, children from the Dinka ethnic group pose at a cattle camp in the town of Yirol on Feb. 12, 2014.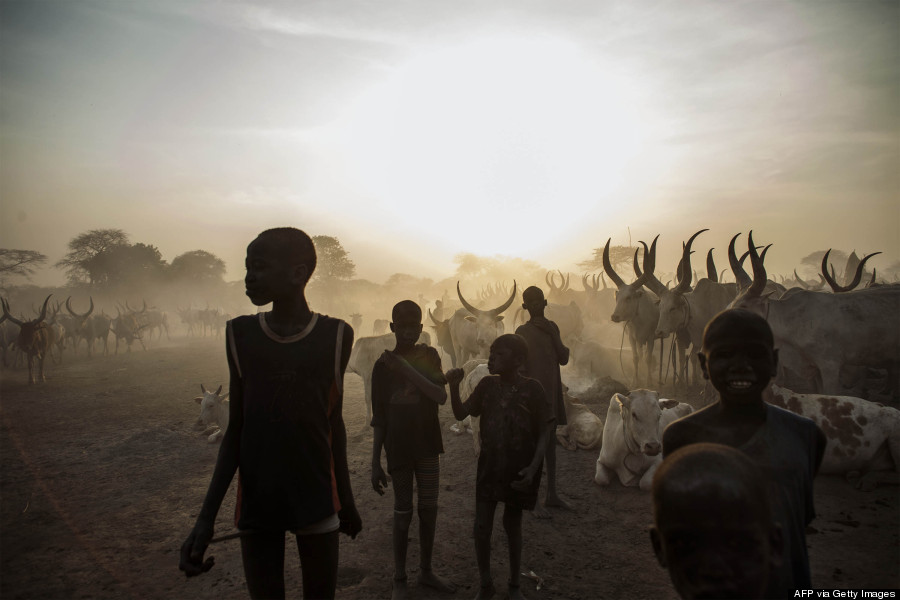 (FABIO BUCCIARELLI/AFP/Getty Images)
9. A female reporter is hit when Turkish riot police use water cannon to disperse protestors in Ankara, on Feb. 13, 2014.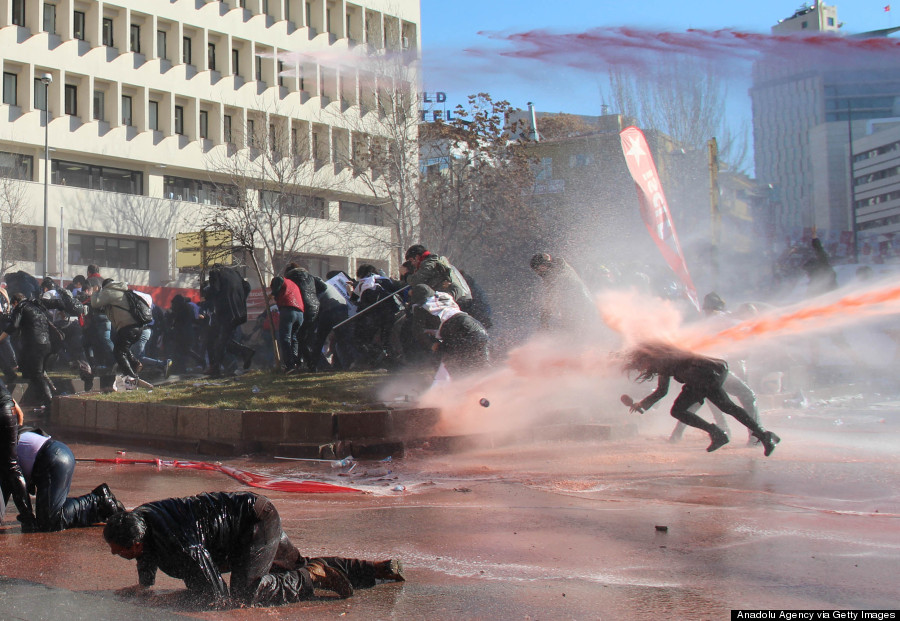 (Sebahatdin Zeyrek/Anadolu Agency/Getty Images)
10. A South Korean bride weeps in a mass wedding ceremony of some 2,500 couples arranged by the Unification Church on Feb. 12, 2014. (AP Photo/Lee Jin-man)
BEFORE YOU GO
PHOTO GALLERY
Kelud Volcano Erupts in Indonesia