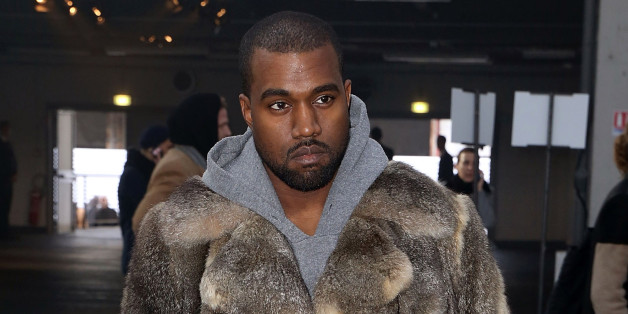 Kanye West hit New Jersey this weekend for the latest stop on his Yeezus tour. In the midst of a set at Newark's Prudential Center, which included the rapper's recent hit "New Slaves" and classics like "All Falls Down," Kanye took a moment to address to his fans in one of his famed onstage speeches.
In a sermon on the place of rappers in the music industry, Kanye stopped himself for a "sidebar" on Drake's recent tension with Rolling Stone magazine. Drake spoke out against the publication, which featured him in the latest issue. Drizzy voiced his concerns about not being featured on the magazine's cover and said he was misquoted in a portion of the interview which criticized Kanye's "Yeezus" album. Drake has since deleted the tweets he wrote against the magazine, and apologized for taking issue with the cover, which featured Philip Seymour Hoffman after his untimely death.
Kanye commented on the media always trying to "pit" artists "against each other," proclaiming, "that ain't going down no more."
"We love Drake," he continued. "We love every motherf--ker that puts their heart into this motherf--king music."
Take a look at the video below to catch Kanye's words on Drake, as well as his thoughts on Macklemore, Barbara Walters, and Nike.
BEFORE YOU GO
PHOTO GALLERY
Kim Kardashian and Kanye West