Sometimes, a little bit of encouragement can go a long way.
All over the world, hundreds of people are about to receive a special, personalized note in the mail, penned by a complete stranger in Hawaii.
Artist and Booooooom.com founder Jeff Hamada is leading these random notes of kindness with his latest project "Love From Hawaii." The Canada-based artist is currently in Honolulu for the annual Pow! Wow! Hawaii Art Festival and wants to spread the spirit of aloha that is ever-present in the Hawaiian islands.
Last year, Hamada announced this "free encouragement" project by asking readers to explain why they were in need of encouragement. Hundreds of people replied honestly, each sharing his or her own story. Some replies were simple, with people asking for a simple pick-me-up. Others shared more intimate struggles, detailing an addiction or looking to fix their marriages.
Hamada then took to the streets of Honolulu, asking strangers to take some time to read a story and offer their own advice on a postcard. They are now being sent out to people across the globe.
"I think it will be a really powerful moment when these postcards reach their destinations all around the world," Hamada explained to the Huffington Post.
The project was inspired by a Twitter experiment Hamada conducted a few years earlier. "I tweeted asking if anyone wanted free encouragement," Hamada said. Out of the dozens of replies he received, Hamada randomly chose one person. He then asked his Twitter followers to send the individual encouraging messages.
"This postcard project is an extension of that," Hamada explained. "[It's about] having complete strangers connect with one another."
He hopes that the handwritten notes will force people to slow down and take a moment to really think about someone else's life and struggles.
Note: Last names and portions of mailing addresses have been blurred to protect recipients' privacy.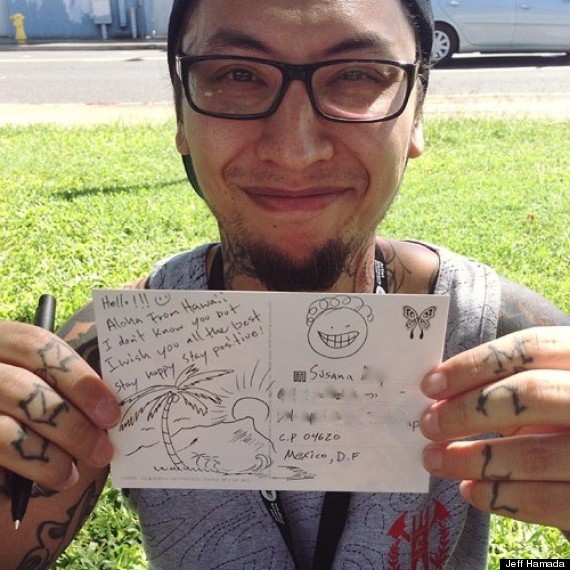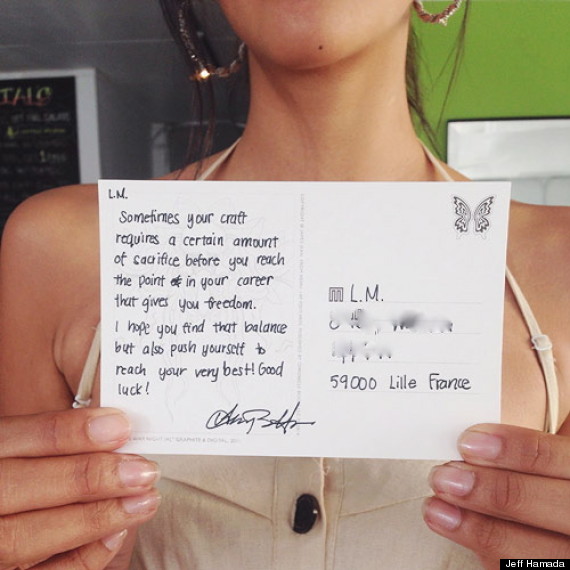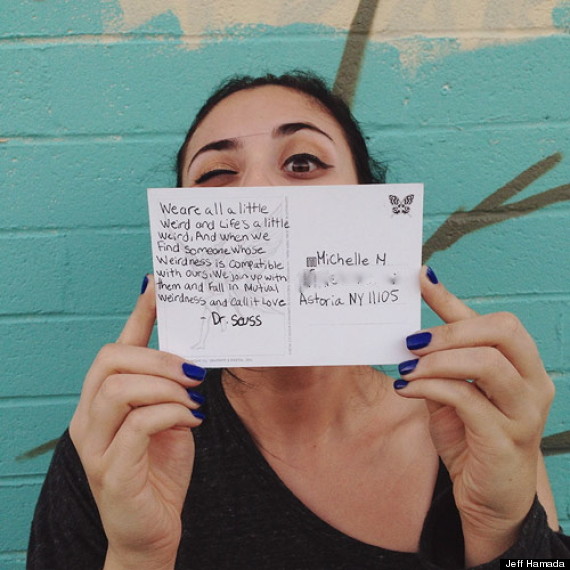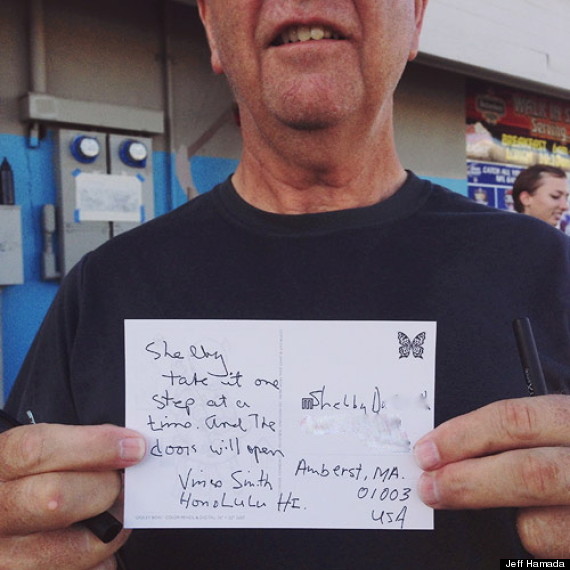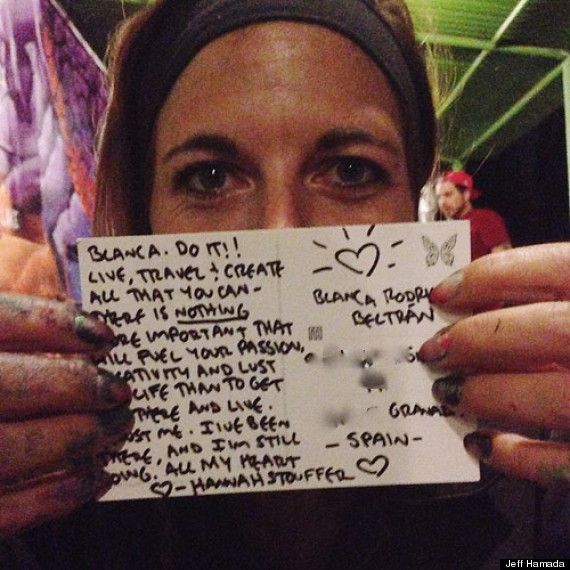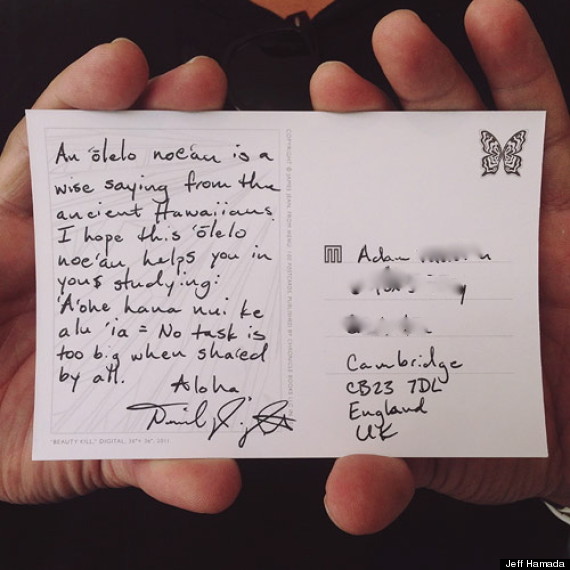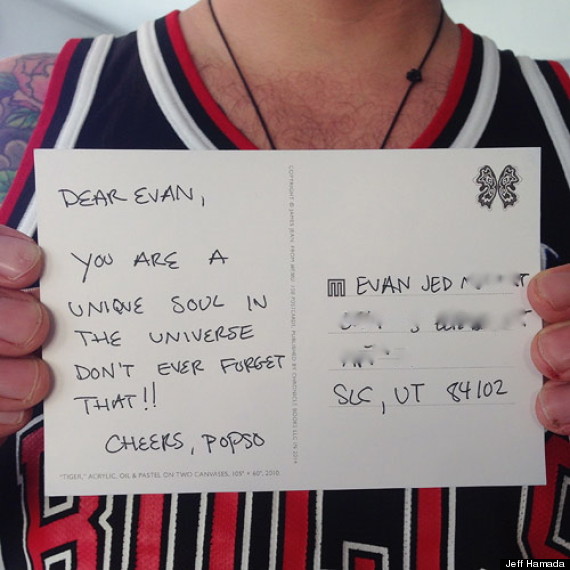 Visit Booooooom.com to see a full gallery of postcard portraits.