It's just another reason to love Norway.
Vigeland Park is an artistic sculptural installation in Oslo's bigger Frogner Park. Artist Gustav Vigeland spent almost 20 years working on his wonderland of over 200 wacky, twisty, twirly sculptures of the human body, which are meant to evoke "the journey of life." It's the largest sculpture park made by a single artist.
Sculptures range from "The Monolith" -- a massive column of 121 humans clamoring toward heaven -- to "The Fountain," a centerpiece originally intended to stand in front of Norwegian Parliament.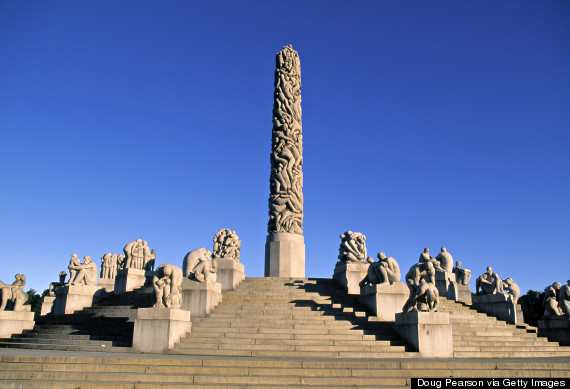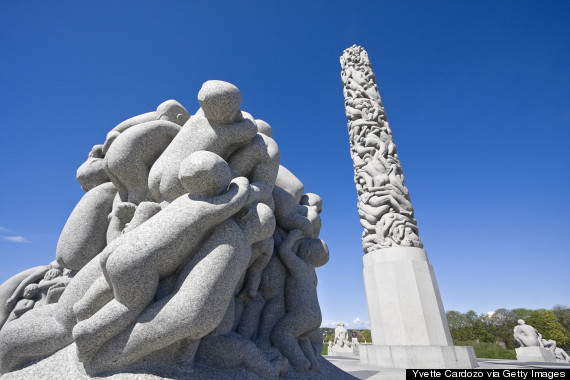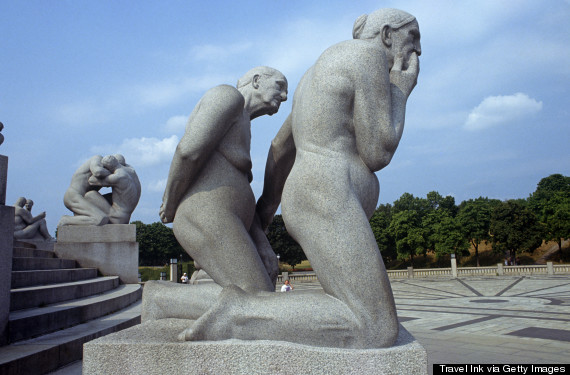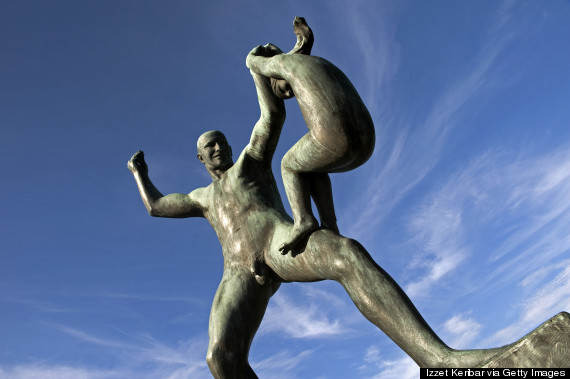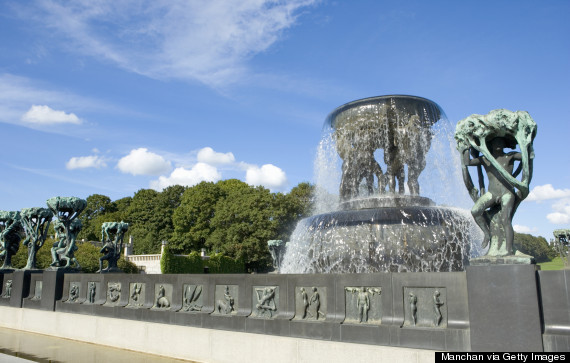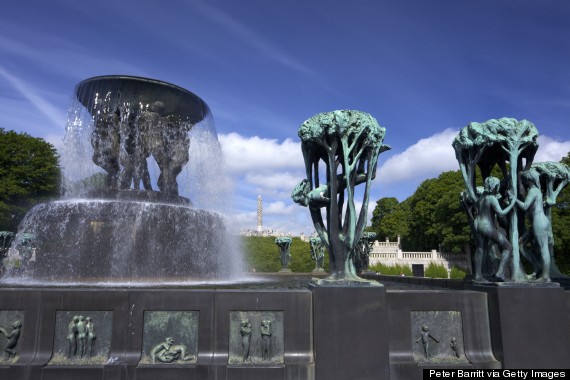 The statues in the park are organized in a straight-line "axis" about the length of two football fields. As you walk, you're supposed to be following mankind's journey "from the cradle to the grave." There's a statue of a man fending off a horde of attacking babies, and there's a little granite column with an unborn child on top. Everything culminates in a giant "Wheel of Life," an acrobatic circle of adults and children that's meant to represent eternity.
You can visit Vigeland Park for free, and then you can buy tickets to the official museum of Vigeland's work if you're interested. However, it looks like you'll get quite enough weirdness in Vigeland's wacky outdoor world.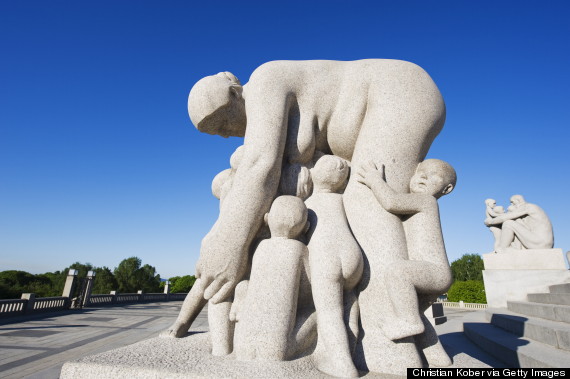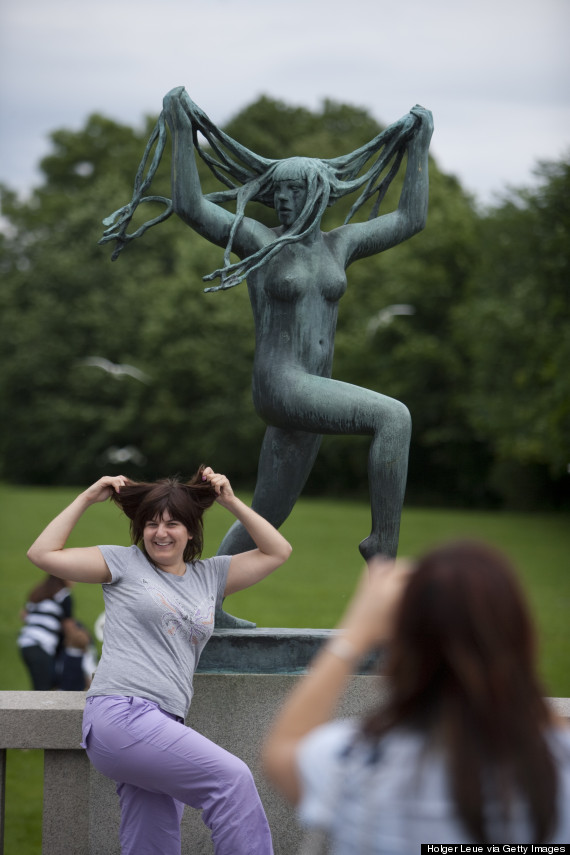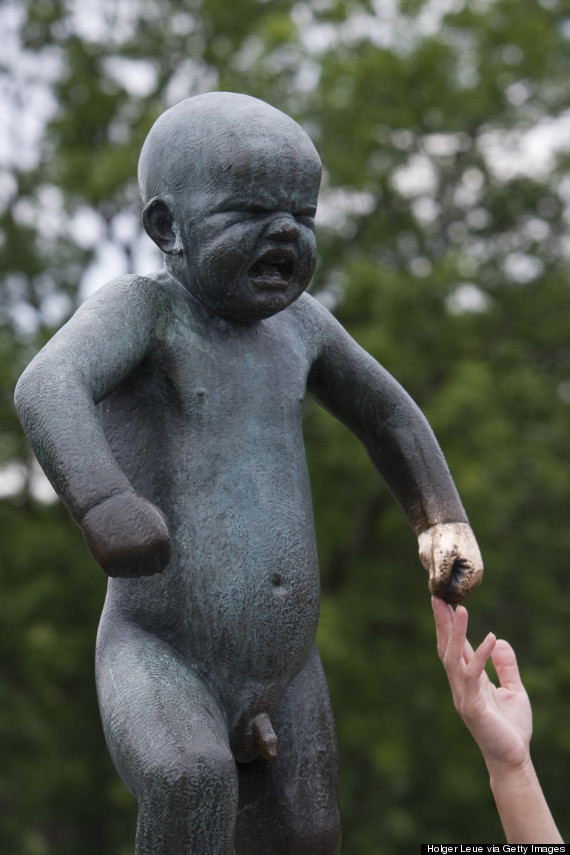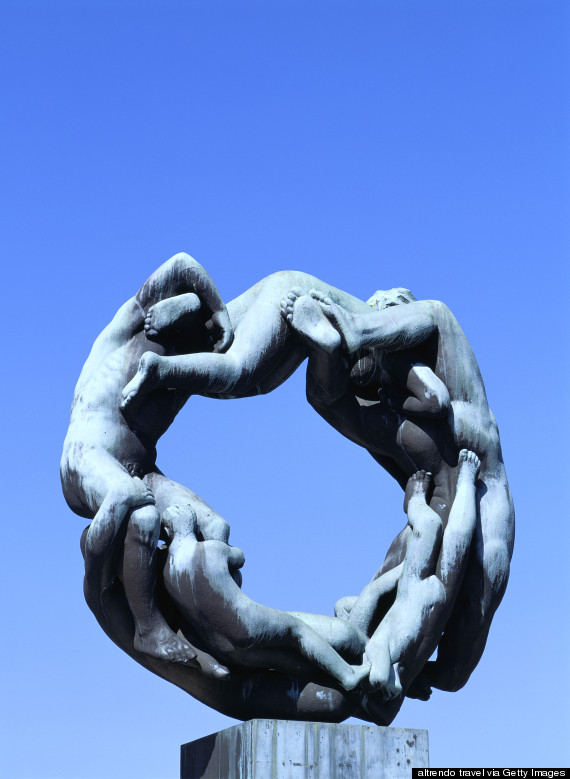 Craving more Vigeland craziness? Take a video journey inside the park!
BEFORE YOU GO
PHOTO GALLERY
Travel Zen: City Parks