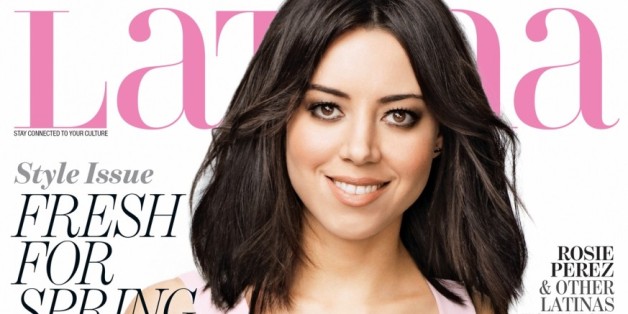 Last summer Aubrey Plaza exclaimed she was "Boricua pa'que lo sepas!" but in a recent interview with Latina magazine the actress admitted she wasn't always so confident about her Latina heritage.
The half-Puerto Rican star, known for her feisty role as April in NBC's "Parks & Recreation," graces the cover of Latina's March issue. She spoke to the magazine about why she felt she didn't deserve diversity awards in high school and what she thinks of SNL's own 38 year diversity problem.
In the past, the 29-year-old actress has said there wasn't a lot of diversity at her school in Wilmington, Delaware -- though it didn't stop her peers from doubting her Latina identity.
"I was winning the diversity awards and people were always calling bullshit on me," Plaza told Latina magazine. "I won the Hispanic teenager of the year and I felt terrible. I always felt like I didn't deserve to win because I was really half [Latino]."
When she was featured in Cosmopolitan for Latina's Fall 2013 issue, the actress also revealed that few people ever really considered her Latina because of her complexion but that didn't stop her from embracing her roots.
"A lot of people don't assume I'm Puerto Rican because I'm fair skinned," the actress told Cosmo. "But I feel very connected to that side of my family."
After reaching comedic success on the small screen, Plaza won over audiences on the silver screen with her 2013 summer flick "The To Do List." The coming-of-age comedy was the star's first movie role as a leading character, a performance she now follows as Beth in the zombie romantic comedy "Life After Beth."
The NBC series may have catapulted the Puerto-Rican star to fame, but Plaza has her own view on the network's lack of diversity when it comes to their iconic weekend sketch show Saturday Night Live.
"I don't know what to say about the diversity on Saturday Night Live," the actress said in the March issue, on newsstands now. "I'm sure they would want, in an ideal world, for it to be completely balanced. It should just be about who is funny. But I feel like it is a shame that there [isn't a lot of diversity]. I bet [it's also] they are not looking in the right places."
Check out Aubrey's Latina cover below: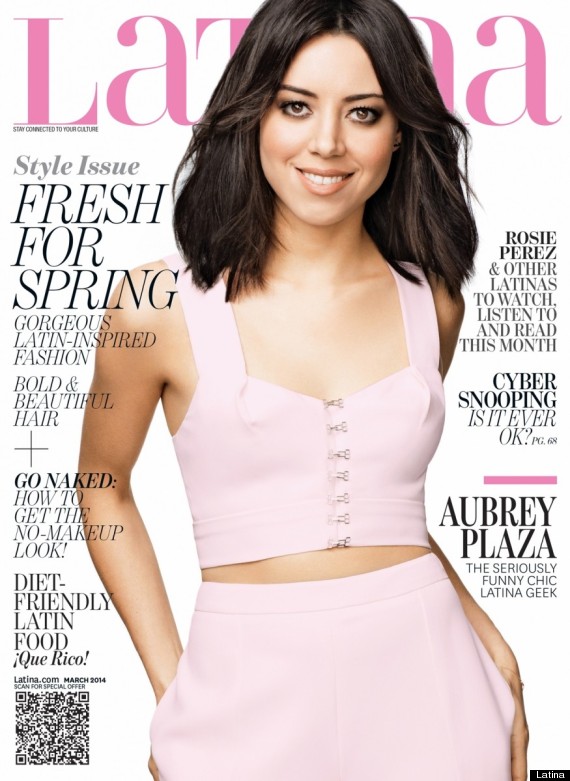 BEFORE YOU GO
PHOTO GALLERY
Aubrey Plaza - 7 Things You Didn't Know About Her