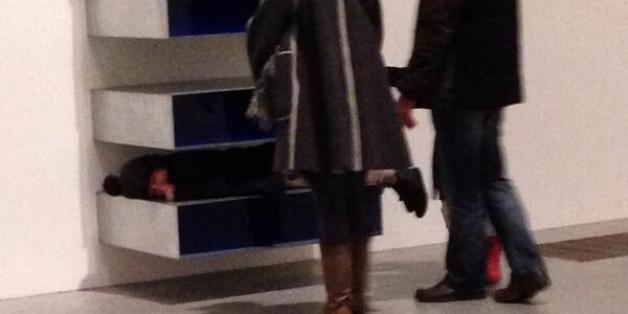 So you want to go to a museum? You want to engage with the entire history of creativity, imagination, skill and progress in a deep and meaningful way? Also, you don't want to look like a fool in the process? Fear not, we're here to help.
Going to a museum is one of those things, like using chopsticks or French braiding hair, that only the classiest of citizens can perfect. Although most of us have, over time, learned to assume -- or at least imitate -- the posture of an "experienced museum-goer," lately we've been noticing some glaring slip-ups.
In an attempt to clear up any misunderstandings we're stepping in with your definitive guide to what not to do in an art museum. The following list details those tempting behaviors you absolutely, positively need to steer clear of. Let us know which unacceptable antics we forgot in the comments.
1. Do not head to the gift shop before entering the establishment. You're here for the art, not the postcards. Although, later you may wanna get those postcards.
2. Do not touch the statues. We know you want to, but please refrain.
3. Do not, we repeat, DO NOT, climb on the artwork. (Unless it's an Ernesto Neto installation.)
Holy crap. Horrible kids, horrible parents. @tate pic.twitter.com/6h1nuY6CfQ

— Stephanie Theodore (@TheodoreArt) January 26, 2014
4. Do not rub your butt on, or attempt to pee on, a multi-million dollar painting. A gentle reminder to choose a sober museum experience. 5. Do not be ashamed to wax poetic in front of your favorite work.
6. But be prepared to receive an eye roll or two. It doesn't mean you're not brilliant.
7. Do not use alternate modes of transportation to improve your museum efficiency. Not even you, Steve Martin.
8. Do not underestimate the power of a black, steel cube. Never forget about "negative capability."
9. Do not snack so loudly as to disturb other museum guests. Or at all, given the fact that very few art havens will let you bring your Doritos.
10. Do not spend too much type fidgeting with your cell phone. Savor your time free from the screens!
11. Do not go too crazy with the selfies. #MuseumSelfie days are an exception.
Continuing my #MuseumSelfie project. I'm totally winning this race at the @brooklynmuseum #iartselfies pic.twitter.com/csAmvkyQcK

— Neysela (@neysela) February 10, 2014
12. Do not forget the possibility of lurking style bloggers. Babes At The Museum, anyone?
13. Do not assume everything in the museum is actually art. Beware the pranksters!
14. But be very careful before touching or throwing away something that seriously resembles trash. You break it, you buy it.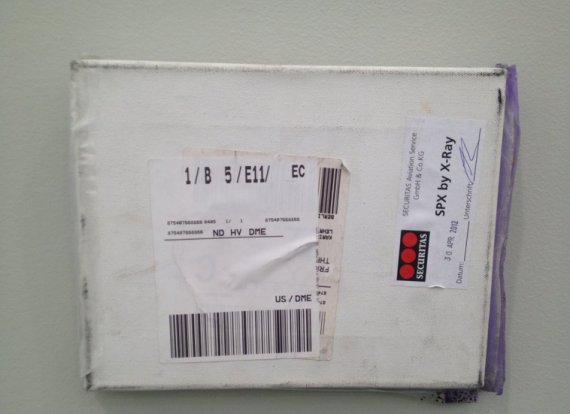 15. And lastly, don't forget to take it all in! We know, we know, easier said than done.