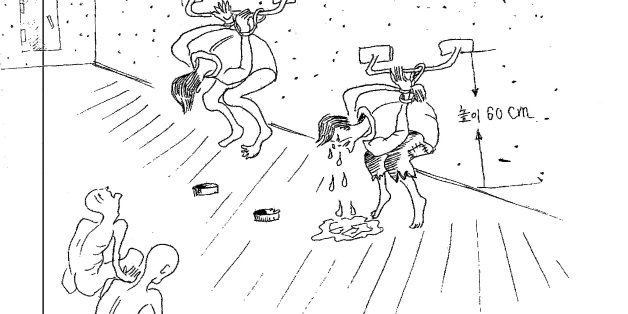 A report documenting crimes against humanity committed in North Korea is accompanied by chilling drawings composed by a man who spent six years in one of the country's prison camps.
News coverage of Kim Kwang-il's drawings comes as United Nations investigators compared the torturous conditions imposed by North Korean officials as Nazi-like in their systematic brutality, according to Reuters.
Below are Kim's drawings accompanied by details from the report.
PHOTO GALLERY
North Korean Prison Camp Drawings