We all know that Hawaii is gorgeous, but the city of Honolulu, it turns out, is actually pretty ugly.
The majority of the city's buildings are a muted and unsatisfying beige color, "making the city literally pale against the imposing scenery," according to Honolulu Civil Beat. Unlike more colorful cities like Miami or Berlin, Honolulu favors "colors that don't detract from the view," according to Jesse Souki, director of the state Office of Planning.
The result? "It's just sort of blah," says Honolulu architect Geoffrey Lewis.
But one neighborhood is trying to revitalize the city's energy and tropical paradise reputation. For the past five years, Kakaako has hosted "Pow! Wow! Hawaii," an annual art festival that brings together artists from around the world to create colorful murals on the buildings' boring beige walls. According to the festival's founder, Jasper Wong, the festival is about "beautifying a neighborhood, changing a neighborhood through art."
Wong, it seems, has succeeded. Kakaako is now one of the most lively and resurgent areas of Honolulu, with many new developments and businesses planned there. The neighborhood's art is not just colorful; it's culturally sensitive, at times provocative, and very, very fun. Local photographer Ed White called it "creative destruction."
Compare and contrast for yourself. Here is a typical shot of Honolulu's skyline, looking towards the iconic Diamond Head crater.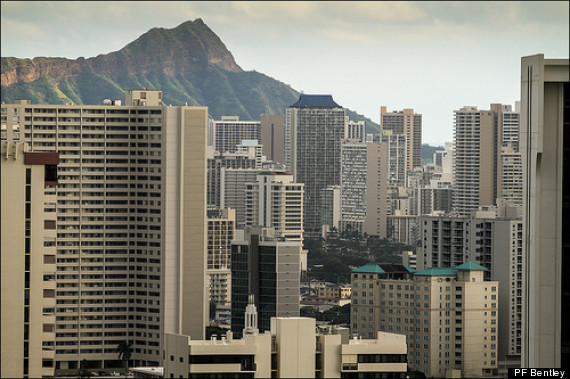 And here is what Kakaako looks like as artists put the finishing touches on the 5th annual "Pow! Wow! Hawaii" festival, which wrapped up last week. Where would you rather live?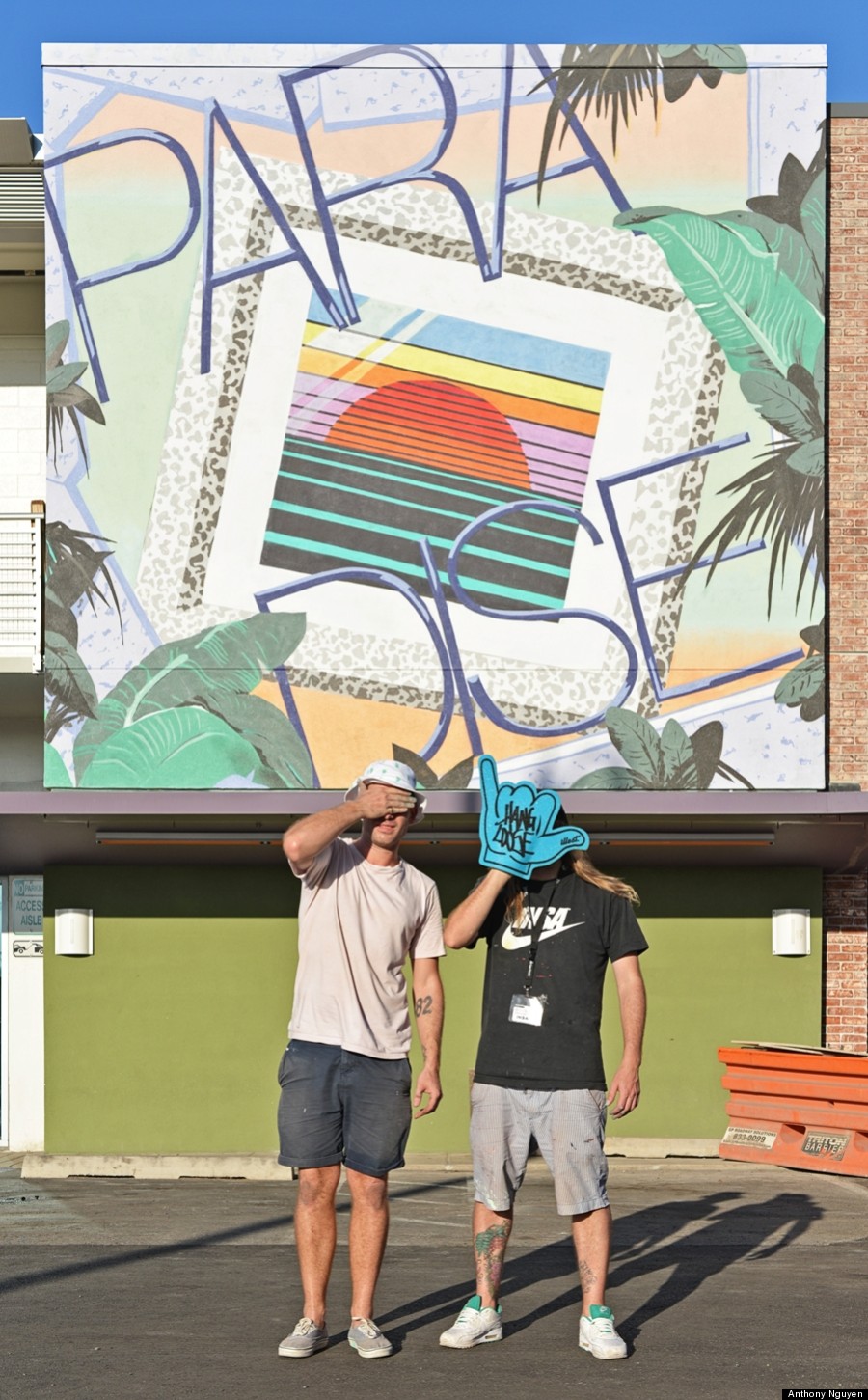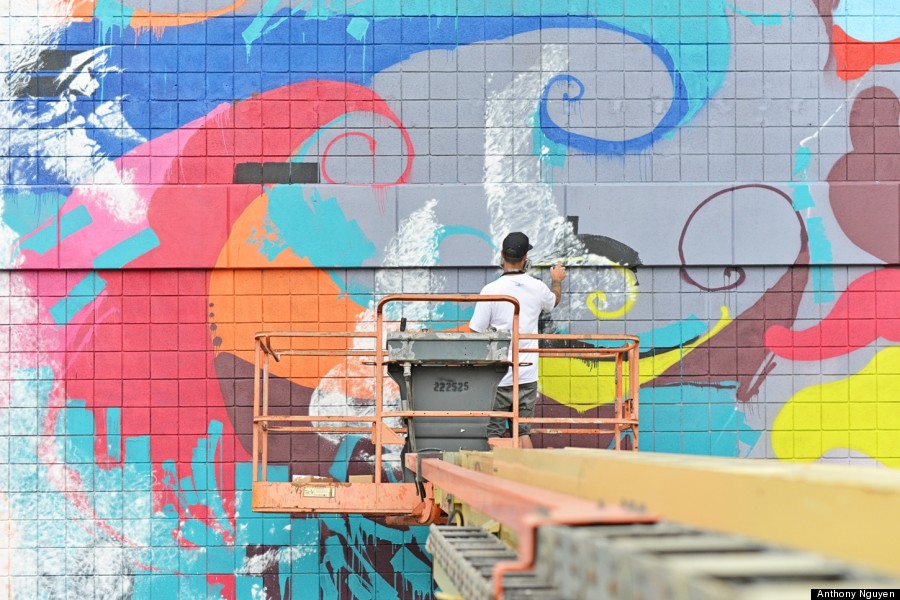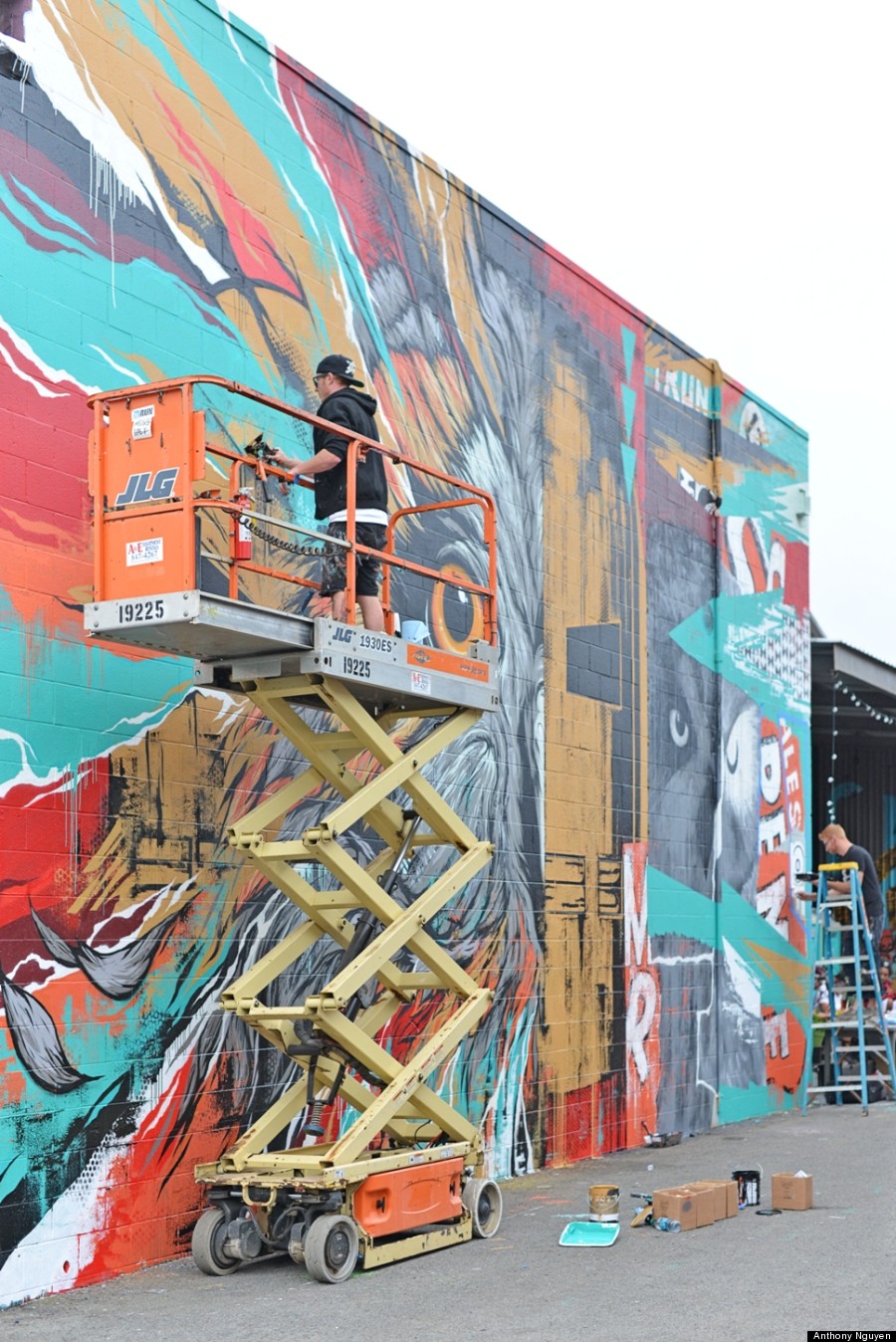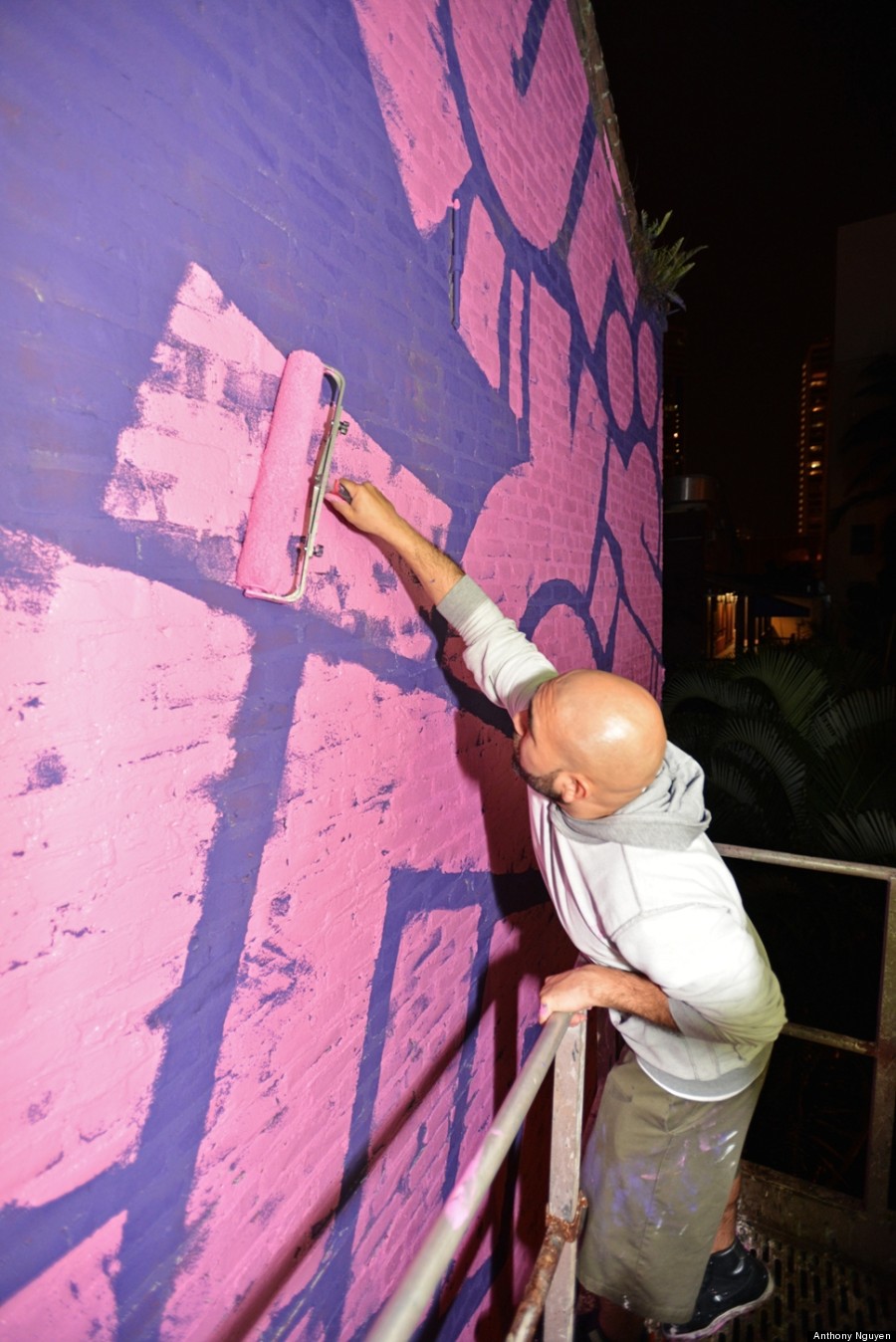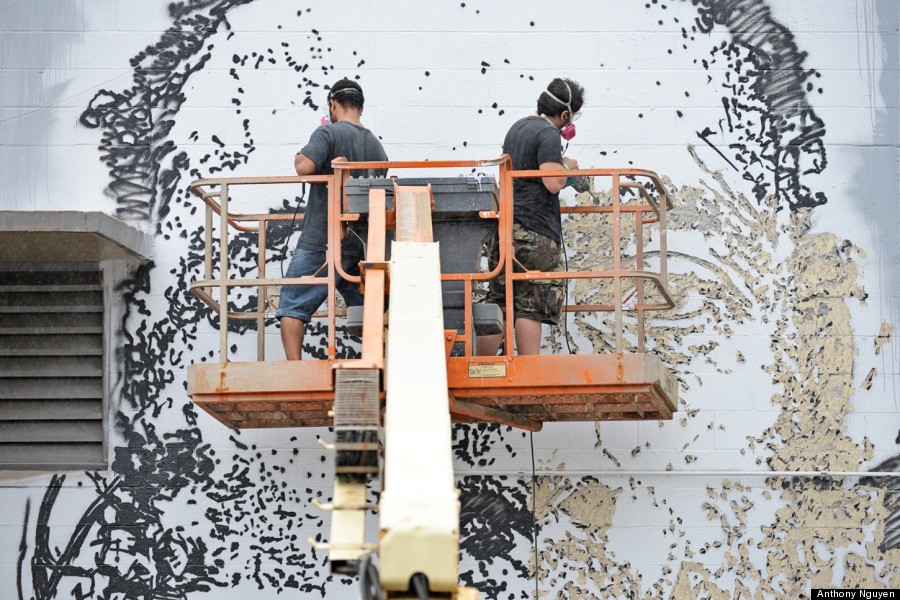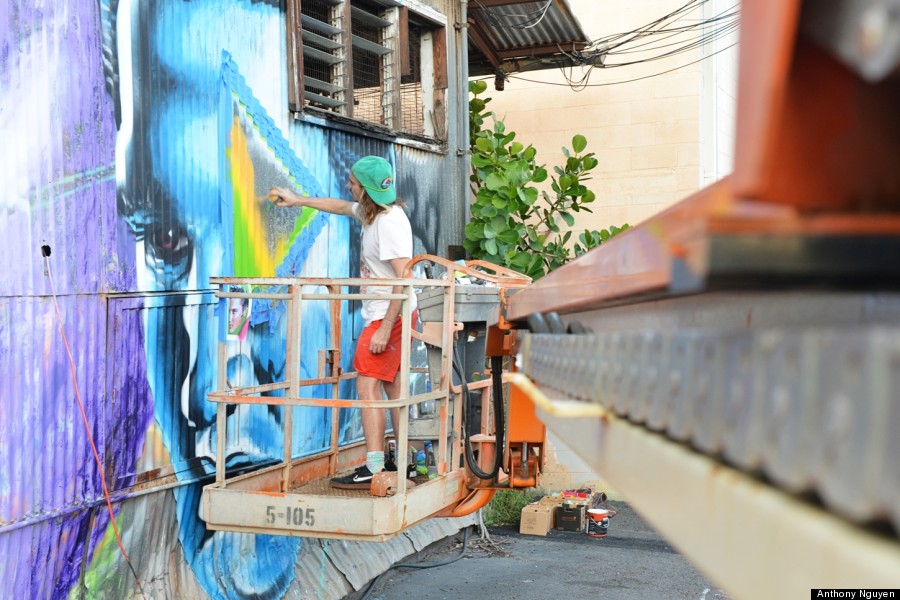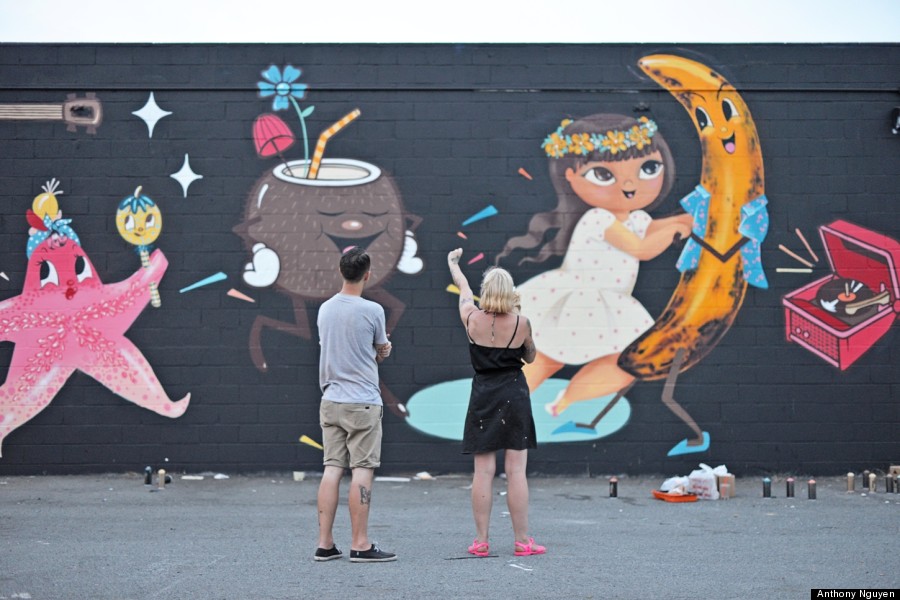 See more from photographer Anthony Nguyen on Facebook and Instagram (@yaeantho).
BEFORE YOU GO
PHOTO GALLERY
Hawaii In Photos