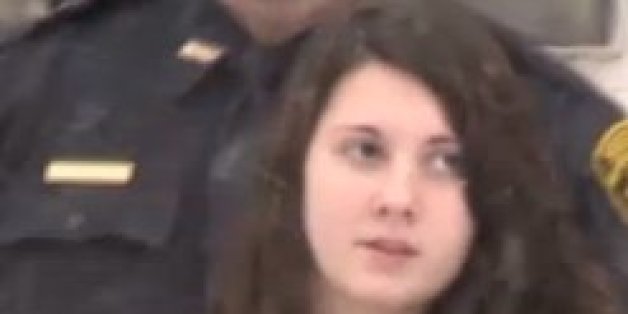 Satanists are distancing themselves from a murder suspect who claims that she killed more than 20 people as part of her involvement in a satanic cult.
Miranda Barbour, 19, told the Daily Item in a jailhouse interview that she and her newlywed husband killed Troy LeFerrara in November after meeting him on Craiglist. The Pennsylvania woman also said that she has killed at least 22 other people from Alaska to North Carolina.
Investigators are looking into her claims, but Satanists have already made up their minds about her religious affiliation: She's not one of them.
"According to our records, we have never had any contact from this woman, nor her accomplice," Magus Peter Gilmore, head priest of the Church of Satan, told CNN. "It seems to me that she is calling herself a member of a 'satanic cult,' not a legally incorporated above-ground form of satanism."
Meanwhile, authorities haven't corroborated any of Barbour's claims to the media. Sunbury Police Chief Steve Mazzeo told CNN that he is in contact with the FBI and other law enforcement in the states where Barbour lived. The investigation will also probe her claims of a connection to Satanism, though Gilmore says his church doesn't condone killing.
More from the Associated Press:
Prosecutors are seeking the death penalty against Barbour and her husband, 22-year-old Elytte Barbour. Authorities said Miranda Barbour, a petite woman with long brown hair, told investigators she met the 6-foot-2, 278-pound victim after he responded to her Craigslist ad offering companionship for money.

Police allege in court papers that Elytte Barbour told investigators they committed the crime because they wanted to kill someone together. The couple, who were married in North Carolina and moved to Pennsylvania about three weeks before the crime, told police Miranda Barbour stabbed LaFerrara in the front seat of her car while her husband held a cord around his neck.

She said in the interview that she doesn't want to get out of jail and that she would kill again if she were released.
BEFORE YOU GO
PHOTO GALLERY
The Most Dangerous Cities In America