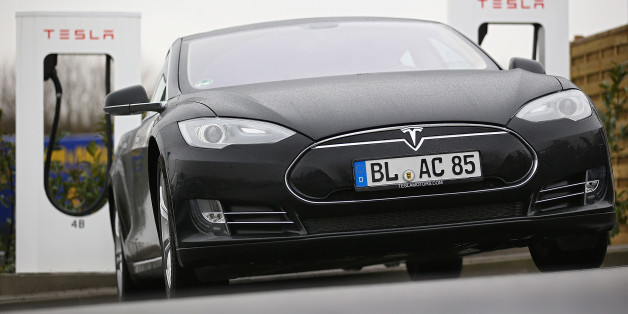 Move over, Vanilla the Volkswagen Beetle. There's a new vehicle in town that's getting all the loving from its owners: the Tesla Model S. According to a new study, the electric sedan scored highest among all vehicles for generating owner "love."
Global marketing company Strategic Vision's study determined owner love toward a vehicle by asking owners to score their car based off ownership and dealership experience related to "commitment, overall satisfaction, total top emotional responses, proposed repurchase loyalty and actual repurchase loyalty."
Out of a possible 1,000 points, the Tesla scored 852.
Strategic Vision's report also listed the most-loved cars for a number of vehicle classes (small car, SUV, truck and so on), and the only other car that came close to being as loved as the Model S was Hyundai's $61,250 Equus, which scored 821 points to earn the title of most-loved luxury car -- that is, if you don't consider the overall most-loved car, the Tesla Model S, a luxury car.
Despite a handful of instances in which the vehicles caught fire, the Model S has also received lots of love from critics. Both Motor Trend and Automobile Magazine named the Model S its Car of the Year and Automobile of the Year in 2013. The car even managed to score a 5.4 in the National Highway Traffic Safety Administration's five-star safety rating system.
No word from Edward Smith, the man who claims to have made love to 999 cars, on how good a lover the Tesla Model S makes.
Be sure to check out the gallery (below) to see all the cars Strategic Vision found to be the most loved in their class.
PHOTO GALLERY
Strategic Vision Most Loved Cars