Canadian skier, Alex Bilodeau, won a Gold medal last week and dedicated it to his brother Frederic, who has cerebral palsy. "The motivation that he has, if he had had the chances like I did, he would have been four times Olympic champion. He's a great inspiration, a great person and he's going to be an inspiration for me after my career also," Bilodeau said in an interview.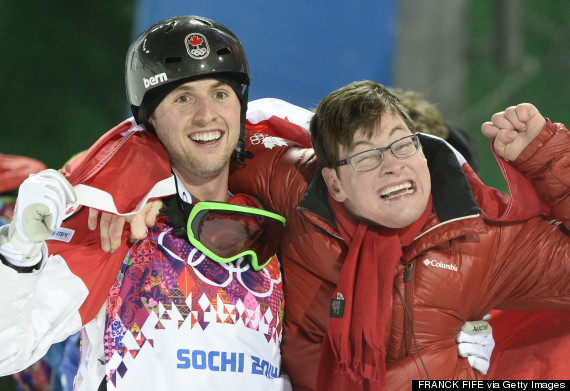 His words touched many viewers, including a 7-year-old named Tyler, who has watched that interview at least ten times. Tyler, who has autism has an older brother with disabilities, their mom told The Huffington Post in an email. When he saw the Olympian and his brother on TV, Tyler said, "Mom, Alex is just like me. He has a brother like me. I love them so much."
Then, he drew a picture that he hopes Bilodeau will see. "[I] love the compassion from Tyler, despite his own struggles in life," Mom said.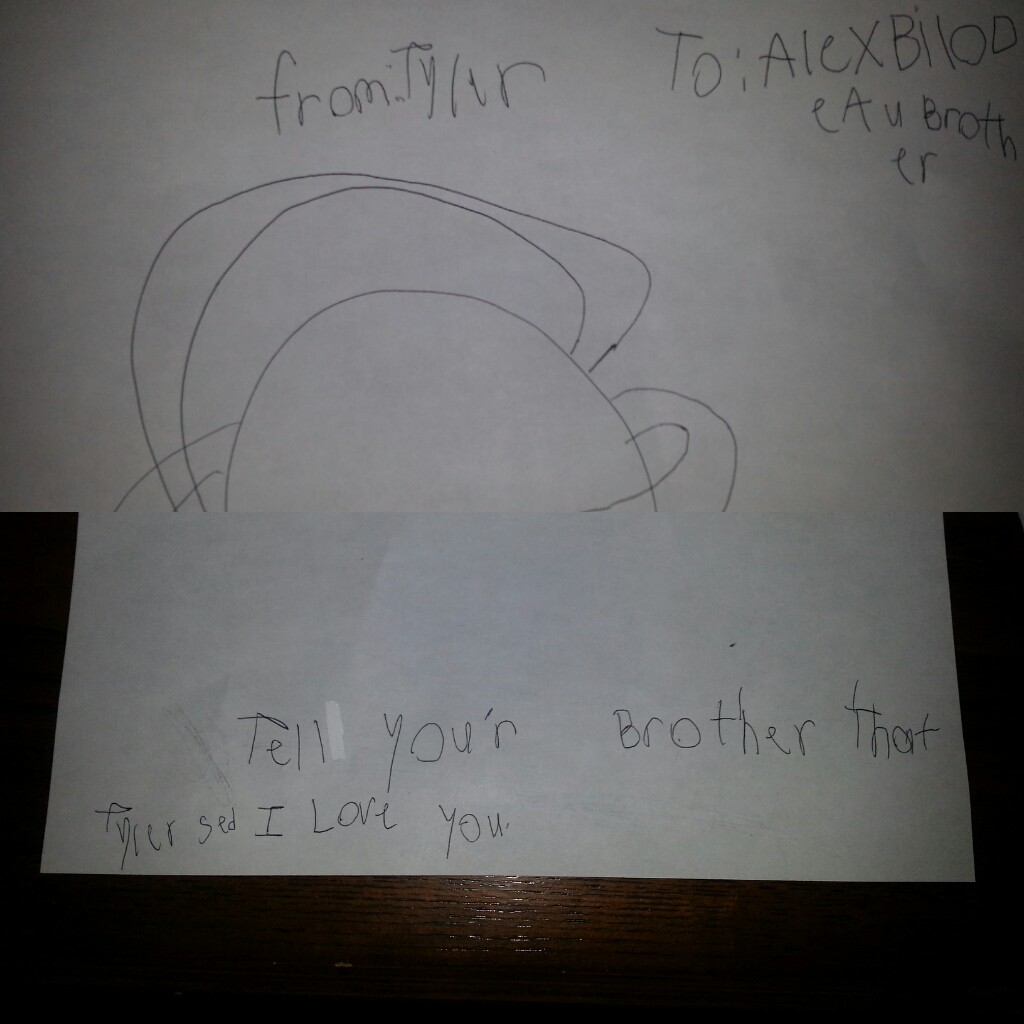 "Tell your brother that Tyler sed I love you."
Has your child drawn or written something adorable? Send a photo, along with your child's name and age, to kidnotes@huffingtonpost.com or via Facebook or Twitter -- and it may be featured in a future Cute Kid Note of the Day post.
BEFORE YOU GO
PHOTO GALLERY
Cute Kid Notes