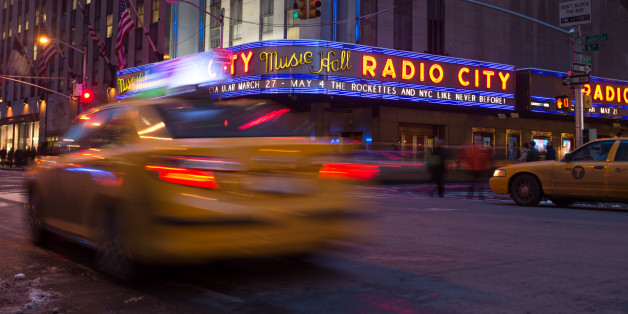 One measure in New York City Mayor Bill de Blasio's effort to eliminate traffic fatalities is seeking to shut down meters in speeding taxis -- a move that could potentially affect cab drivers' livelihoods.
As a part of his "Vision Zero" plan, the mayor is proposing a system to alert both the driver and passenger when the vehicle is speeding. In addition, the city is looking into an "in-car technology" that will automatically reduce fares when drivers are caught speeding.
The large-scale initiative, unveiled Tuesday, also includes plans to reduce the city's speed limit from 30 m.p.h. to 25 m.p.h. and install additional speed cameras throughout the city.
Since his mayoral campaign last year, de Blasio has pledged to tackle traffic fatalities head on by specifically targeting speeding drivers. In 2012 alone, 275 people were killed in traffic accidents. According to WNYC, the city says speeding was the top contributing factor.
"We refuse to accept the loss of children, parents and neighbors as inevitable," de Blasio said in a press conference Tuesday. "We are focusing the full weight of city government to prevent fatalities on our streets. This will add up to much more than changing intersections or issuing violations... Our lives are literally in each other's hands -- and today we begin the work of living up to that responsibility."
For New York cab drivers, who already depend on tips for a quarter of their entire income and struggle to make ends meet with all-time high medallion costs, any possible cuts to pay could be devastating.
Many drivers make "grindingly low" wages, the city's taxi commissioner David Yassky told the New York Times last year, and work torturously long shifts days at a time. The implementation of credit card readers in cabs, while incredibly useful for passengers, means five percent off the top for drivers.
When speed cameras were proposed in 2012, driver Chrishna Sooknanan told the Times that passengers often get impatient when a cabbie obeys the city speed limit.
"They complain like crazy," he said, referring particularly to passengers from midtown and the financial district. "They say, 'You're going to make me late.'"
De Blasio's traffic-safety push follows the NYPD's recent focus on jaywalking offenders.
On Tuesday, NYPD Commissioner Bill Bratton said any future jaywalking crackdowns would be enforced by individual precincts.