The world is having a very public affair with Kate Upton right now.
After the model's surprise Sports Illustrated Swimsuit Issue cover and her anti-gravity shoot that piqued all of our imaginations, she is now featured in yet another magazine spread this month. Upton plays the leading lady in "Ferocious: Once Upon a Time, Beauty met Beastly, and Liked It" from Issue 4 of CR Fashion Book, which comes out February 25 -- but the photos are now available on the publication's website.
The spread was shot by none other than Karl Lagerfeld, and Upton is put into a darker setting than we're used to seeing her in (even though, freezing in the Antarctic climate is pretty bleak). Not only do we get to see her model designs by Altuzarra, Prada and Agent Provocateur, but Upton shows us that she's just as sexy while fully-clothed. We're talking chic veils here!
From her Grace Kelly-esque hairstyle and bold brows to the glamorous Chanel red lip and winged-liner look, we can't help but stare in wonderment -- and it seems like Carine Roitfeld is captivated, too. This isn't the first time she's been featured in the glossy.
Take a look at the classically dark photos below.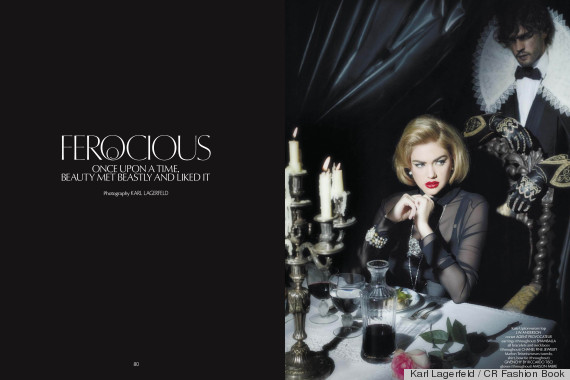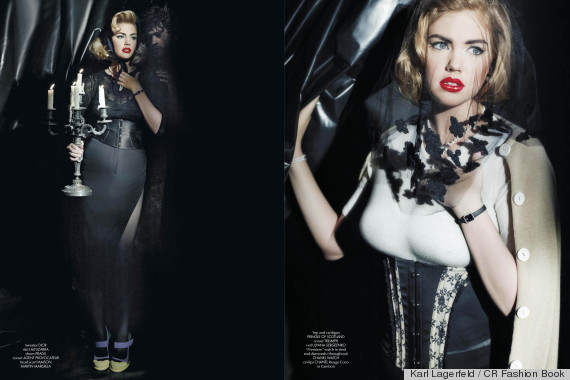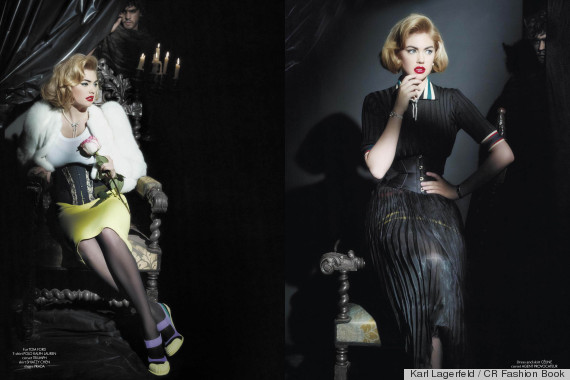 BEFORE YOU GO
PHOTO GALLERY
All Things Kate Upton