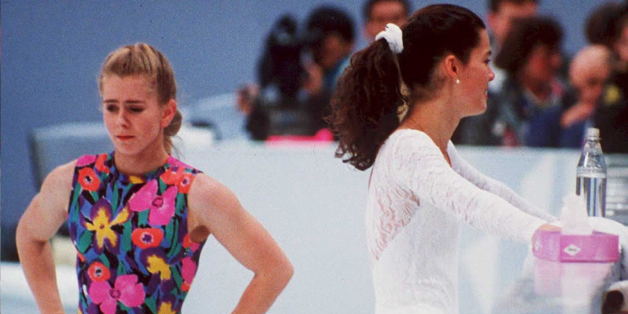 NBC is looking back at the Nancy Kerrigan-Tonya Harding scandal as part of its Olympics coverage.
The network will air "Nancy & Tonya" on Sunday, the last night of the Sochi Olympics, at 7 p.m. EST/6 p.m. CST. The documentary chronicles the drama that unfolded after Kerrigan was clubbed in the knee a month before the 1994 Winter Olympics, and when it was later revealed that Harding's ex-husband and bodyguard had arranged the attack. Kerrigan and Harding both went on to compete on the U.S. figure skating team at the games, which took place in Lillehammer, Norway.
The Associated Press noted that NBC's special is "one of the few times Kerrigan, who is working as an NBC analyst, has spoken publicly about the attack." Her interview was announced in July.
The documentary will feature interviews with journalists who covered the Olympics, including former "CBS Evening News" co-anchor Connie Chung, Olympian Scott Hamilton, who was a commentator for CBS, USA Today columnist Christine Brennan and Chicago Tribune columnist Philip Hersh.
Chung and sports journalist Tony Kornheiser also remembered the events for ESPN's documentary "The Price of Gold," which featured an interview with Harding.