Amber Heard may be a red carpet stunner, but behind that visage, she's a tomboy at heart.
The 27-year-old actress stuns in the March issue of Vanity Fair and opens up about her life before fame, admitting she'd rather play a badass assassin than a blushing bride in a movie.
"Anytime I can shoot the gun instead of throw the bouquet, it is exciting for me," the "3 Days To Kill" star tells Vanity Fair, adding, "My dad is your typical old-school Texan. He loves to hunt. Six days out of the week, we ate what he killed. He took me to the shooting range from the time I could hold a gun, and I did target practice almost my whole life."
Now, Heard, who is engaged to A-list actor Johnny Depp, resides in Hollywood despite the fact that, deep down, she's a Texas girl -- although, you wouldn't be able to tell from the below photo.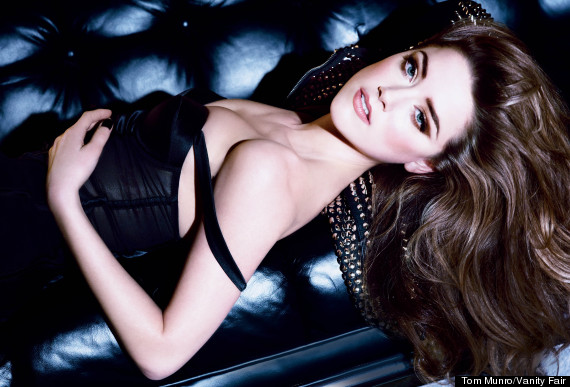 For more with Amber, pick up the new issue of Vanity Fair, on sale now.
BEFORE YOU GO
PHOTO GALLERY
Engaged Celebrities