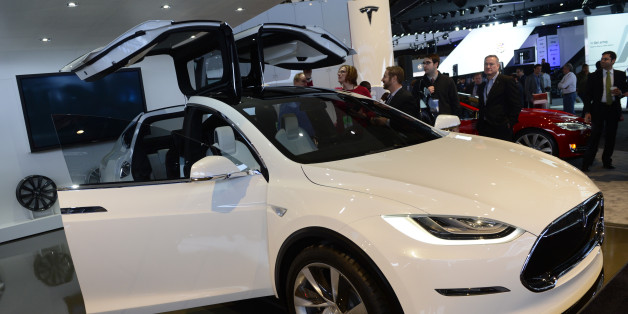 Tesla CEO Elon Musk wants the world know that Apple will not be acquiring the company anytime soon.
In an interview with Bloomberg Television, Musk confirmed that Tesla will remain an independent company -- at least for now. He told the outlet:
If there was a scenario where it seemed like it would be more likely that we would be able to create the mass market sort of affordable, compelling electric car…it would make sense to entertain those discussions….I don't currently see any scenario that would improve that probability. So that's why I think [an acquisition is] very unlikely.
Rumors of an Apple "iCar" have swirled for some time, and recent news of a secret meeting between Musk and Adrian Perica, Apple's head of mergers and acquisitions, sparked rumors of an acquisition of the electric car company by the computer giant. But is a collaboration between the companies in the works?
Automotive website Jalopnik is speculating that future Tesla models may incorporate Apple's iOS into its in-vehicle operating system. However, when Bloomberg Television brought up the topic, Musk dismissed the idea of incorporating iOS or Android into Teslas, calling it "somewhat peripheral to the fundamental goals of Tesla."
Though a future relationship with Apple remains up in the air, Tesla has been hard at work on a number of projects, including its forthcoming all-wheel drive Model X crossover SUV. The company has also been expanding its network of Supercharger stations, which are capable of charging a Model S sedan's battery in 75 minutes.
PHOTO GALLERY
BEFORE YOU GO
Strategic Vision Most Loved Cars
PHOTO GALLERY
Strategic Vision Most Loved Cars