"It all started with a pig," Pam Ahern, founder of Edgar's Mission, told Yahoo.
In 2003, Ahern rescued a pig named Edgar Alan Pig who she adored, according to Yahoo. In fact, Ahern loved him so much that she quit her job and went on to start Edgar's Mission, a 60-acre nonprofit farm sanctuary in Victoria, Australia, that provides care to more than 300 rescued animals.
"Edgar's Mission achieves many goals, such as making the world a kinder place and changing the way people view farm animals," Ahern said in an interview with Pro Bono Australia. "However, I would have to say the most rewarding work is directly saving the lives of animals and seeing them transform from frightened and sickly to happy and healthy little (and often times not so little) critters."
When she's not caring for the animals, giving them the love and attention they deserve, Ahern is spending her weekends traveling around Australia to spread farm animal rights awareness, Yahoo reported.
Edgar died in 2010, but his legacy lives on through the hundreds of abandoned barnyard animals that he inspired Ahern to save.
Now, it's time to meet the furry friends of Edgar's Mission:
Blossom and Snuffles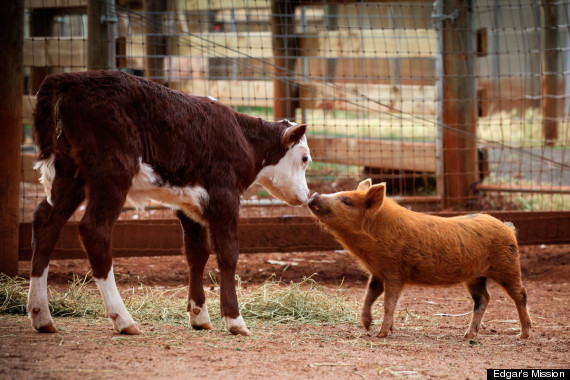 Snap, Crackle and Pop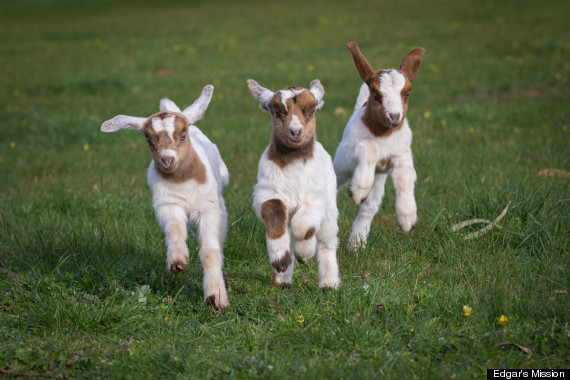 Delores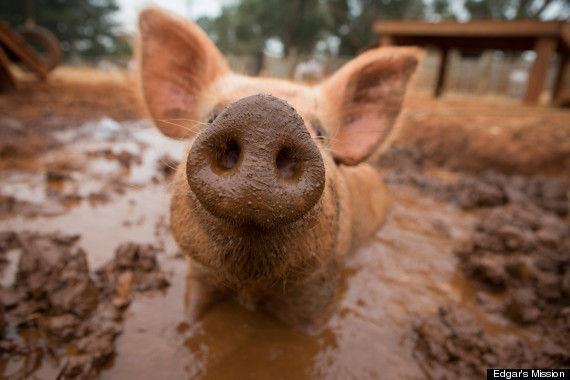 Boots, Portia and Bernie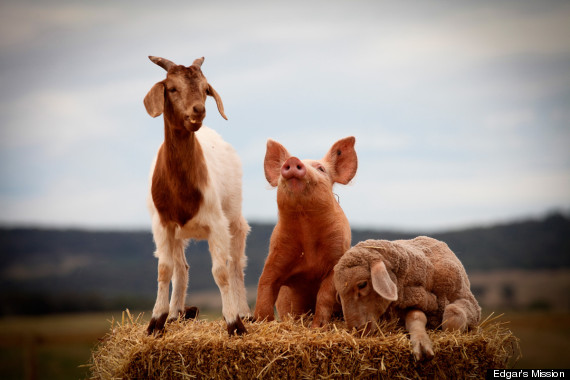 Dorothy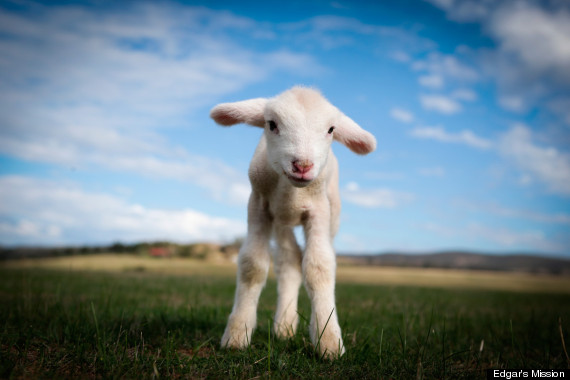 Miss Marple, Bonsai and Blossom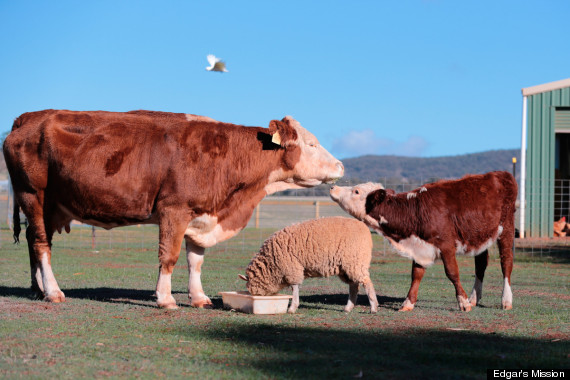 Little John and Pam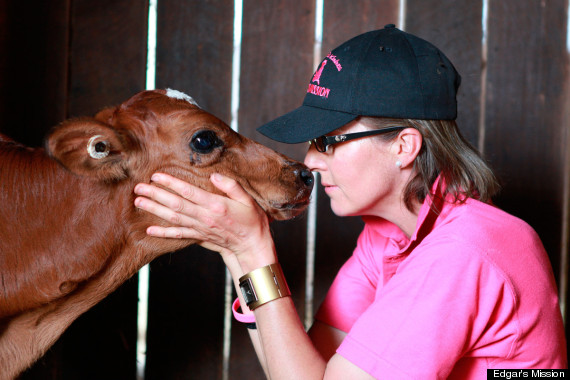 Piglets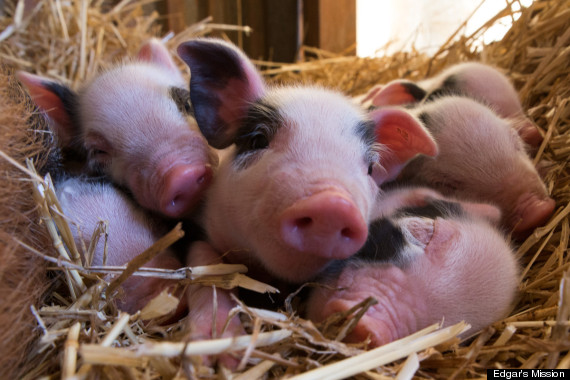 Punch jumping into Pam's arms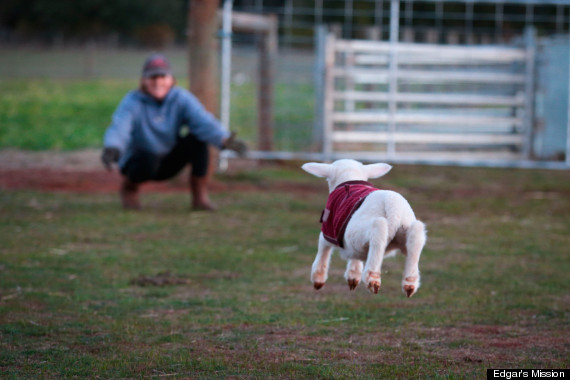 Pam with her rescued chickens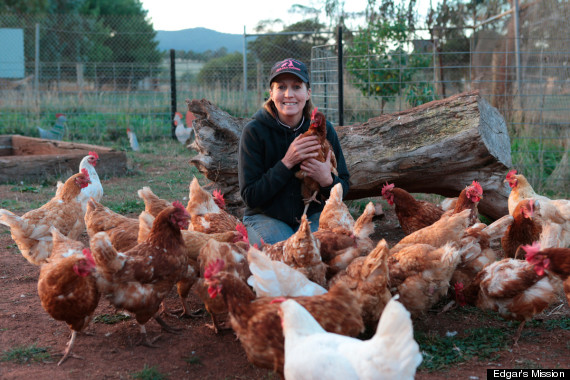 Percy the peacock with a rescued chicken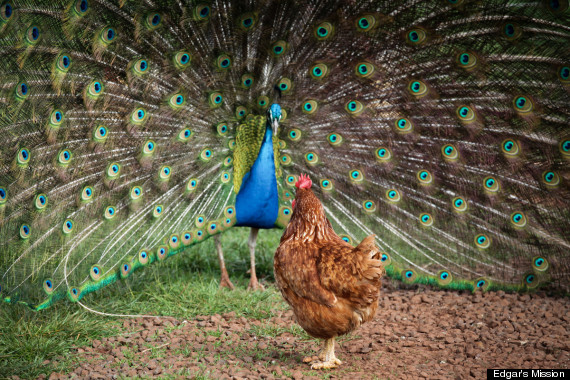 Boots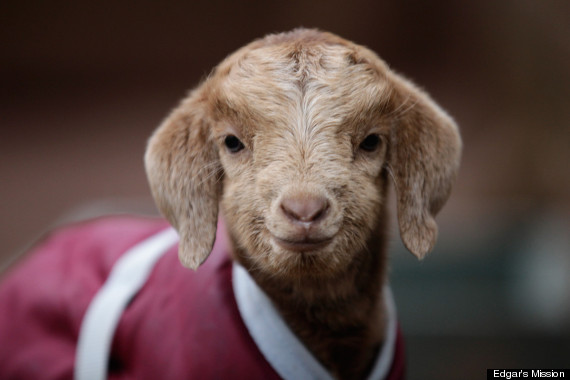 BEFORE YOU GO
PHOTO GALLERY
Hurricane Sandy Animals Rescues