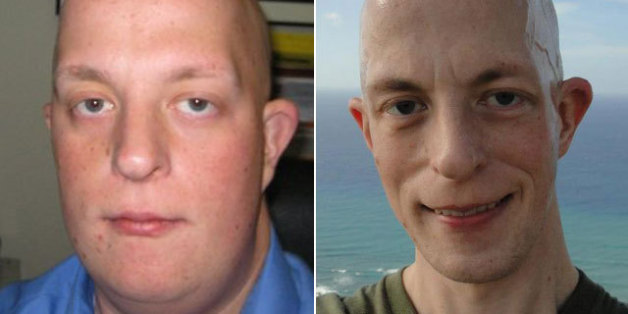 Got a success story of your own? Send it to us at success.stories@huffingtonpost.com and you could be featured in our I Lost Weight series!
Name: Randy Olsen
Age: 29
Height: 5'3"
Before Weight: 192 pounds
How I Gained It: From the age of 14, I managed to grow less and less active and had less and less interest in exercise. At multiple desk jobs, I was making poor eating choices at lunches with many of the people in the office. Over the course of eight years, I tacked on over 80 pounds, which resulted in getting sick more often and placing more stress on my body on a day to day basis.
Breaking Point: About three years ago, I was visiting an American Red Cross branch to donate blood. There were a lot of red flags during the physical to check if I was healthy enough to give blood. One of the nurses tested my blood pressure and pulse. She looked at me and asked, "Is everything OK? You sure that you are feeling alright?" She said my blood pressure was as high as if I were about to have a heart attack, and my resting heart rate was over 100 beats per minute. I considered myself overweight but nothing to the degree that she was stating. She told me to lose the weight unless I planned on dying really soon. I knew I needed to take action, wake up and really start living my life.
How I Lost It: When I started, I was doing a 1,500-calorie diet consisting of 75 percent protein and the rest carbs, veggies and fruits. I purchased an exercise bike and would ride for 60 to 90 minutes per day, five to six days a week. I also did anything I could to get up more during the day, like taking the stairs.
I still love working out. I went to Hawaii last year for three weeks. Every day I would wake up and hike a trail, living life to the fullest. Recently, I started weight training as well.
My blood pressure is back to normal, and my resting heart rate went down to 45 to 50. I am never as sick anymore and I feel awesome. I have helped people in my office to give them ideas that I have learned from losing weight so they can start just like I did. I won one of the hardest battles I ever had in my life!
Current Weight: 112 pounds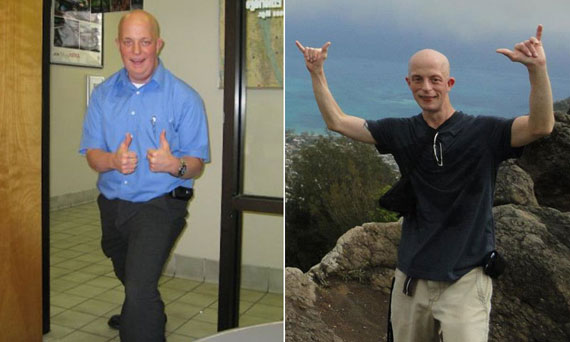 The Huffington Post publishes photographs as they are submitted to us by our readers.
Check out more of our inspiring weight loss stories below:
PHOTO GALLERY
Weight Loss Success Stories