I've got my weekly at-home manicure down to a science. After deciding on a nail polish color (oh the pressure!) and the type of finish (sometimes I'd rather go matte than shiny), I tune in to Netflix and begin polishing. Because binge-watching "House of Cards" or "The Walking Dead" is the only way I can get through painting my nails without messing them up.
But no matter how careful I am about allowing enough drying time for my manicure, there's always a chance that it will smudge. And I just hate having to start all over.
I've tried everything, from sticking my hands underneath a stream of cold water to spritzing my fingertips with Pam cooking spray, but it just makes for one big mess. So, when I got the chance to test out Julep Ta Da! Quick Dry Drops, I was all in.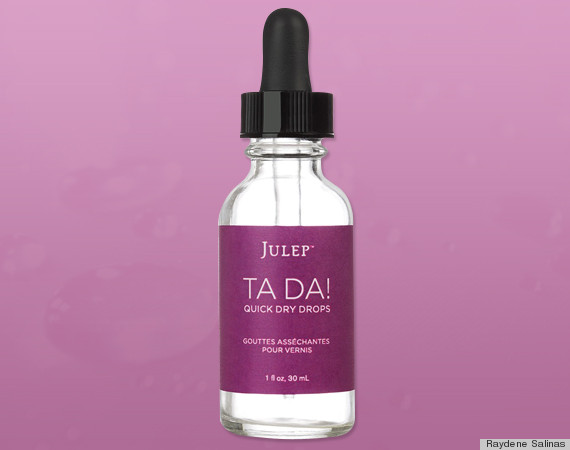 Julep Ta Da! Quick Dry Drops, $14, Julep.com
Packaged in a medicine dropper-style bottle, the light liquid has a sweet floral scent from rosewood, lavender, almond and ylang ylang oils. As instructed, I waited one minute after applying my top coat to add just one drop of the treatment to my nails. What happened next was nothing short of a miracle.
The Ta Da! Quick Dry Drops literally zapped my wet nails dry within seconds. The essential oils also helped to keep my cuticles hydrated and shiny. No more wacky nail polish-drying tricks for me!
Rating: 5 out of 5. These nail polish drying drops are like magic.
*Julep provided a sample of this product for review purposes.
BEFORE YOU GO
PHOTO GALLERY
DIY Nail Art