This guy knows how to hang ten while being well hung.
Australian professional surfer Paul Fisher made his own unique surfboard in the shape of a penis, and video shows Fisher riding some big swells on his big swell.
It's unknown if Fisher will start making penis boards for commercial use, but this Beach Boy is ready for some "Fun, Fun, Fun."
What could be better than driving your old Woodie to cut some gnarly waves, busting out the sex wax, blasting some "Good Vibrations" and getting some totally tubular surf? Nothing, that's what.
Let's just hope Fisher and his Big Kahuna doesn't catch any crabs.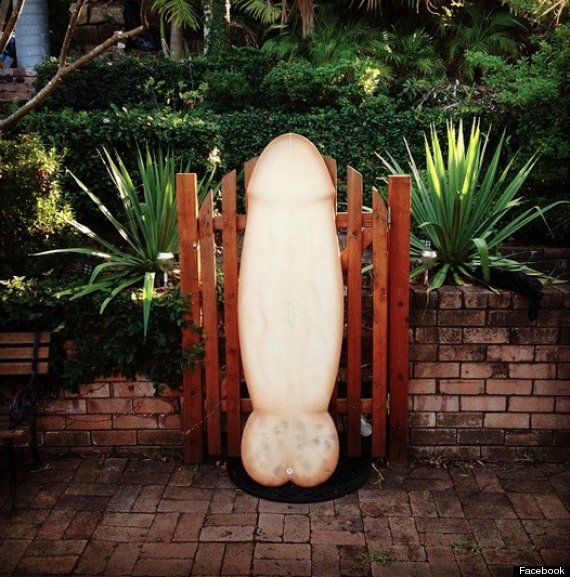 BEFORE YOU GO
PHOTO GALLERY
Oops! Accidental Porn