A few hours outside Athens sits the rock-top monasteries of Meteora.
The word "meteora" means "middle of the sky","suspended in the air" or "in the heavens above", according to Getty, and these people mean it.
Check it out.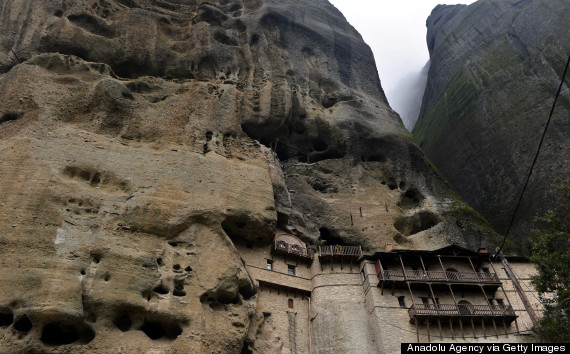 The town is a really important spiritual site, but it's also a big draw for the less-religiously-more-naturally inclined.
You can climb up steps to the monasteries for a quick rush, and once you're up there, you can move between them via, essentially, a rope railway.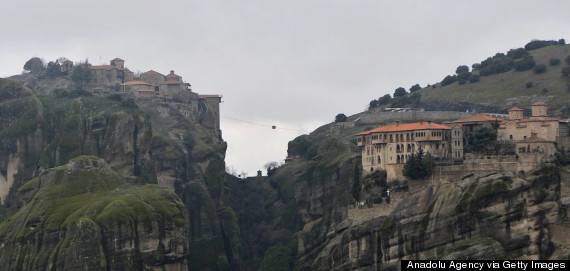 Yeah, not for the faint of heart in the least.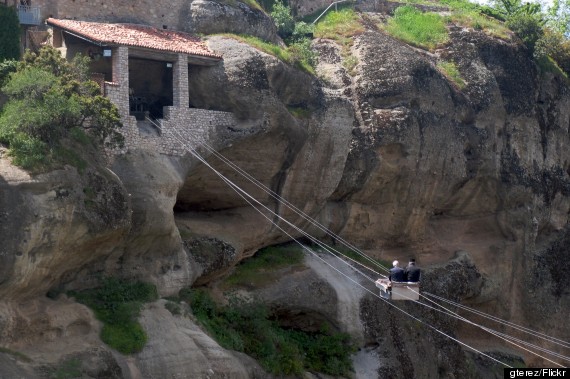 But it's a really pretty spot, and if you're in the area, you should visit.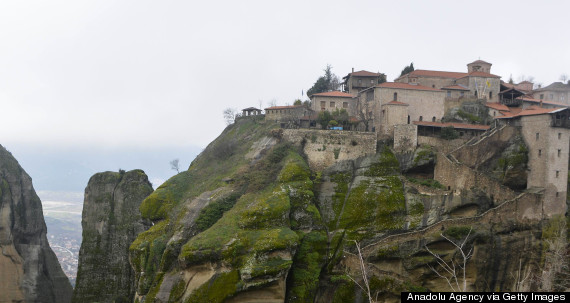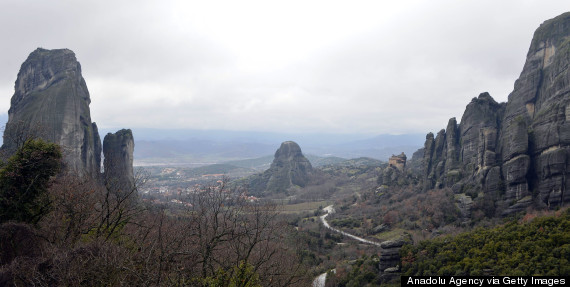 See ya later, Meteora!