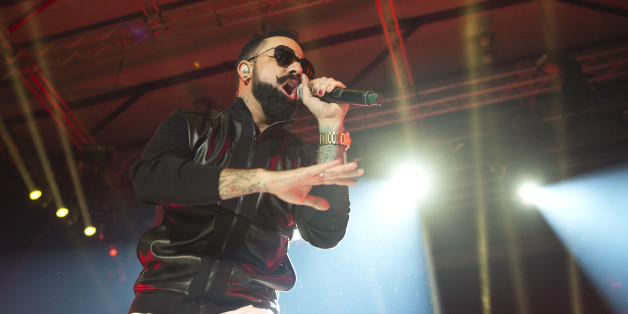 Backstreet Boy A.J. McLean's love for the hit TV show "Friends" is basically larger than life.
McLean is featured in the latest issue of In Touch, and in an interview with the magazine, he revealed that he's a huge fan of "Friends." McLean says that although he only started watching the ultra-popular sitcom two years ago, he can now "quote the show word for word."
He's such a big fan, in fact, that he even got a "Friends"-inspired tattoo in Jan. 2014. McLean had the bright, primary-colored dots that separate the show title's letters inked onto the side of his hand for a minimalist look that contrasts with his elaborate full-arm tattoos.
Is there anything more emblematic of the late '90s/early '00s era than this Backstreet Boys/"Friends" mashup? We think not.
BEFORE YOU GO
PHOTO GALLERY
Backstreet Boys Photos