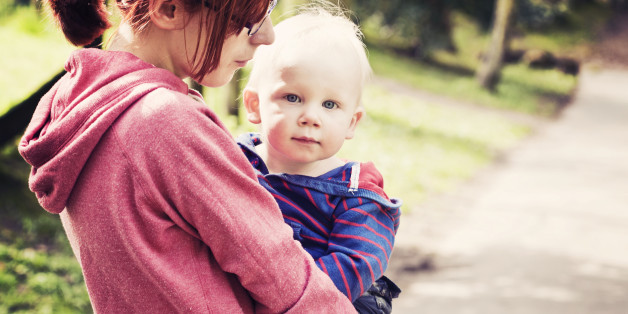 This article was written by teen reporters from The Mash, a weekly publication distributed to Chicagoland high schools.
By Brianna Pryor, Hammond High School
It all started when my advisor asked me and my classmates to come up with some ideas for our service learning project. I thought to myself, "Wouldn't it be cool if we could do something with babies, because who doesn't like babies?"
I started Googling service opportunities and stumbled upon this article about people who cuddle newborns. According to the article, the babies are usually staying in the NICU, the neonatal intensive care unit at the hospital, which cares for sick or premature babies who require a higher level of supervision.
Sometimes the parents of these babies aren't able to stay with their children due to work schedules or living far from the hospital. That's where the baby cuddlers come in. Baby cuddlers are people who volunteer to help "cuddle" babies while their parents are away.
After reading more, I too wanted to become a baby cuddler. I found a list of local hospitals that offered the program, and I picked one that worked for me -- Franciscan St. Margaret in Hammond, Ind., just over the Illinois border.
There are a lot of things you have to do before you can become a baby cuddler. Most hospitals require that you be at least 16 and undergo a background check, and that all of your immunizations are up to date. Oh, and there's a ton of paperwork.
But don't let that discourage you. It took me about a week to get completely set up. After that, the hospital employees brought me in for a tour and I started the training process, which lasted about three weeks.
Training involved learning how to properly hold a baby, what to do if something goes wrong and how to deal with letting go of the babies emotionally when they leave the hospital. After 40 hours of training, I was ready to go.
On my first day as an official baby cuddler, I was frantic and full of excitement. When I arrived at the hospital, I was told which baby I was assigned to and I got to meet his parents.
Then, I was directed to the room where the baby would be. There are typically one or two babies in each room to ensure that they receive the individual attention they need.
The baby I was assigned to had been born prematurely and, at that time, required a machine to help him breathe. I wasn't able to hold him, but I could reach my hand through the incubator and hold his little hand.
From that moment on, I was hooked.
The hardest part about being a cuddler is trying not to get too emotionally attached to the babies. When you see the same babies for a week straight, you develop a bond with them.
This opportunity requires a lot of commitment and dedication. You want to be sure you can go to the hospital at least three times per week. A lot of hospitals are more than willing to work around your school schedule.
Being a baby cuddler is an awesome job, and at the end of the day, I feel good inside knowing I'm helping someone and their baby grow in more ways than one.
BEFORE YOU GO
PHOTO GALLERY
The Cutest Laughing Babies