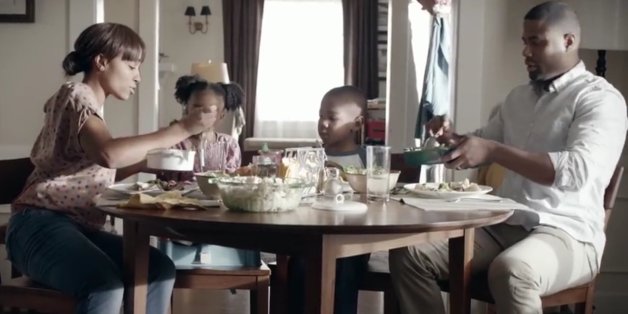 We all hate commercials. They can be cheesy and annoying and they interrupt us in the middle of our favorite shows. But when they're done right, commercials can be a reflection of our every day, All-American lives.
As the country becomes more diverse, television ads are starting to take note. Many commercials are portraying more minority families and faces, proving that, despite a difference in skin color and culture, human beings share so many things in common.
So we've pulled together a few ads that prove race doesn't have to divide people. The following commercials make it clear that skin color doesn't take away the fact that the African-American community has loving parents, families, in-laws, husbands and wives, and loved ones they want to make sure stay healthy. Ultimately proving we're all just regular people -- unless, of course, you're Lebron James playing basketball in your infinity pool.
Check out the commercials and tell us your favorite one in the comments section below.
Hallmark 2014 Valentine's Day Commercial- Long Distance

Fatherhood Involvement

Woman You Love Progresso Heart Healthy TV Commercial

In Laws Campbell's Homestyle Soup TV Commercial

Lebron James At Home

AT&T Digital Life - 'Home Security' TV Commercial