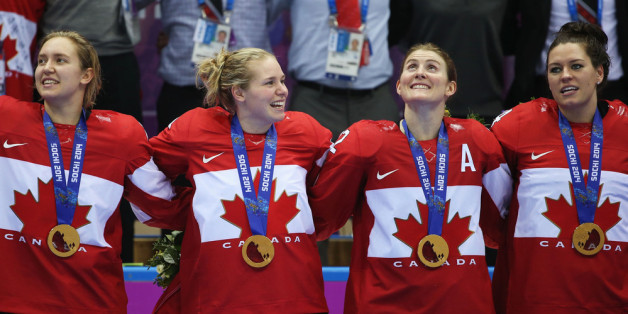 As the saying goes, behind every men's hockey team on the verge of success is a women's hockey team that already won a gold medal.
Before Canada's men's hockey team faced off against the U.S. squad in a semifinal matchup on Friday it found an inspirational message waiting in the locker room. Three members of Canada's triumphant women's team left a note that was spotted by CTV National News correspondent Daniele Hamamdjian.
Wickenheiser, Szabador & Jenner left this letter in the Canadian men's hockey dressing room. #ctvsochi #sochi pic.twitter.com/KqPkJ5PVT4

— Daniele Hamamdjian (@DHamamdjian) February 21, 2014
A day earlier, the Canadian women had rallied past their American rivals in the gold medal game, erasing a 2-0 deficit late in the third period and scoring the winning goal in overtime. Perhaps inspired by the message left for them, Canada's men's squad didn't need even one extra minute to record a 1-0 victory.
[H/T Deadspin]
BEFORE YOU GO