You often see pictures of tourists looking plain stupid "holding up the Leaning Tower of Pisa," but you don't often see the steps inside.
Note: They are seriously uneven.
So here's the deal: You're walking up an already leaning tower, and then you have to walk up roughly 300 seriously-wavy steps to get to the top.
Don't believe us?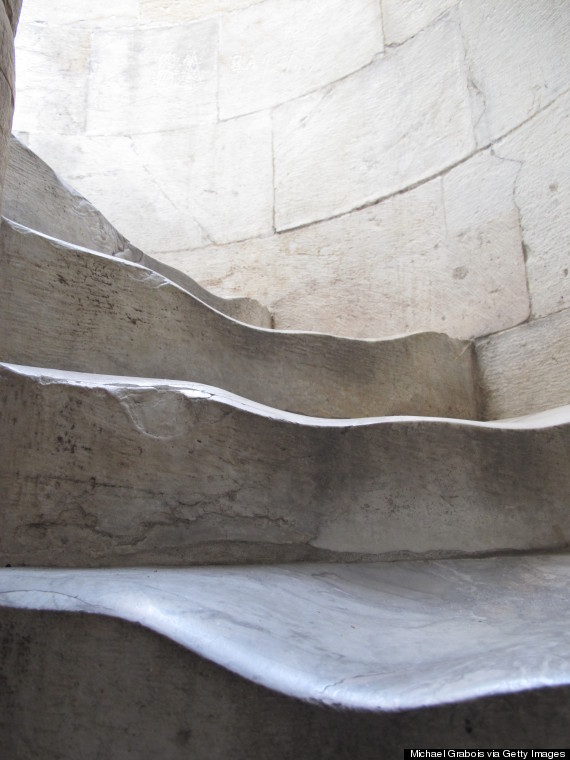 Yup, we weren't kidding.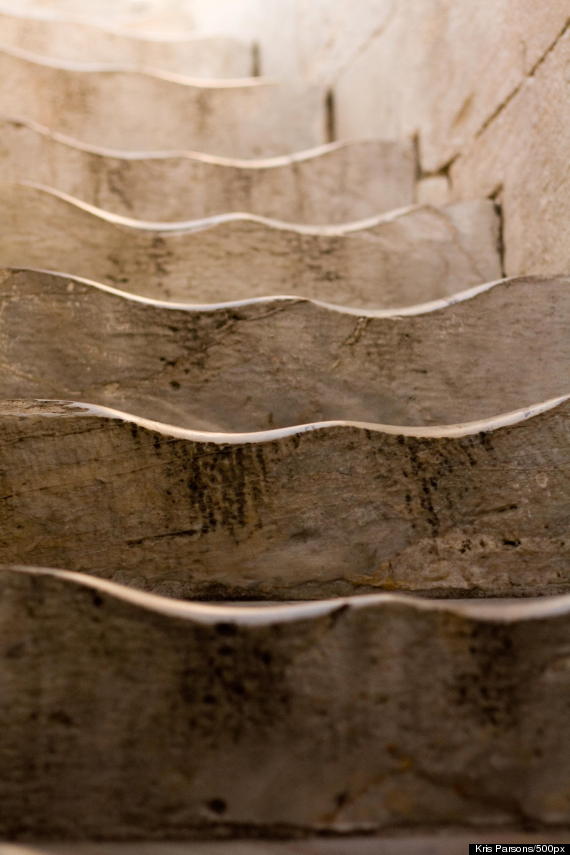 So just be prepared when you get your ticket and the appointed time comes for you to make the climb. You can't say you haven't been warned.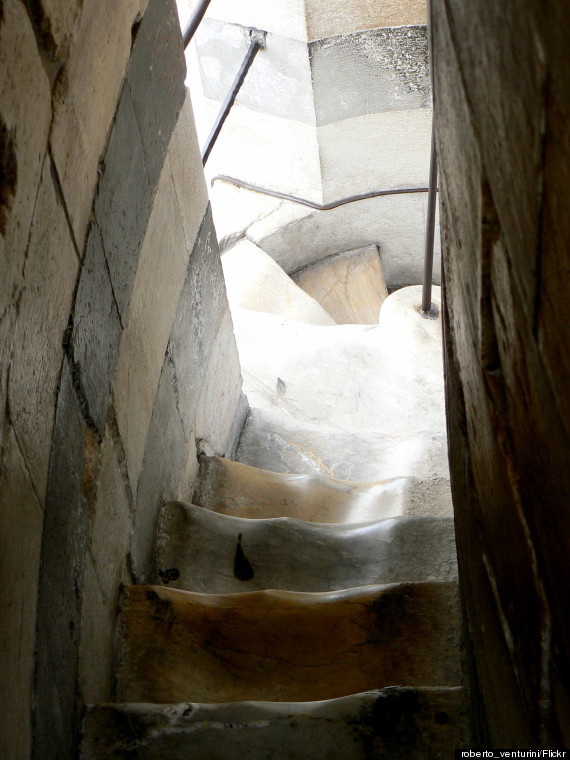 And just for good measure, here are those tourists holding up the thing: