During Lena Duham's extremely entertaining interview with Grantland's Bill Simmons, the "Girls" star revealed one of her greatest pleasures is perusing the Tumblr Old Loves -- a site dedicated to old photos of Hollywood couples of yesteryear.
The 27-year-old is still relatively new to the Hollywood scene, so you can imagine how odd it must have been when she unwittingly came across a photo of her current boyfriend, fun. guitarist Jack Antonoff, and his former girlfriend -- Scarlett Johansson.
"The craziest thing that ever happened to me, was like, Old Loves is my passion, I check it like once a week. It's how I kick back on like a Friday night ... And I was going through it and I saw my boyfriend and his girlfriend from high school," she said, before revealing the girlfriend was none other than Johansson. "I know I shouldn't spill that in a public forum, but you can Google it."
Dunham went on to say she's not jealous of the former couple, telling Simmons, "She's beautiful, he's beautiful, but it was just so surreal to be looking through this blog that gives me so much pleasure and then there's my boyfriend. And I was like, 'My mind is going to explode.'"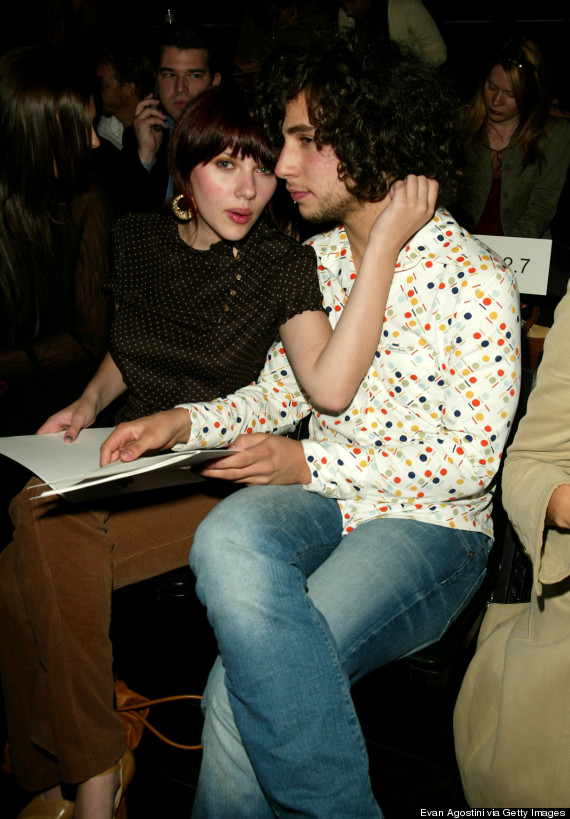 Antonoff and Johansson attended the Professional Children's School in New York City together and apparently dated from 2001 until 2002. The breakup didn't seem to have gone so well, as Anonoff wrote the song "Better Love" about the actress, in which he accuses Johansson of letting fame go to her head:
This girl, she had it kinda sweet/ Till fame swept her off her feet/ She sees nothing she did before/ Let's her colors hit the floor/ Scars are in her name/ And she scars me in blame/ Hey Scarlet, you're not the same.
With lyrics like that it's no wonder Antonoff collaborated with Taylor Swift, the queen of brokenhearted revenge tunes, to write the Golden Globe-nominated song "Sweeter Than Fiction."

BEFORE YOU GO
PHOTO GALLERY
Celebrity Odd Couples