It always seems to be something for this local news crew.
Friday, technical difficulties caused the sound to go out for the Chicago-based WGN Morning News team, forcing the crew to get creative on the fly. For 20 minutes, Robert Feder reports.
Since her audio had not been impacted, Nancy Loo reported on the Windy City's windy weather from Michigan Avenue downtown while anchors Robin Baumgarten and Larry Potash -- of "sweater stretcher" fame -- found a different way to communicate.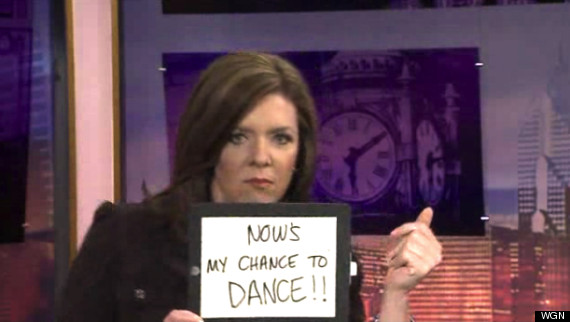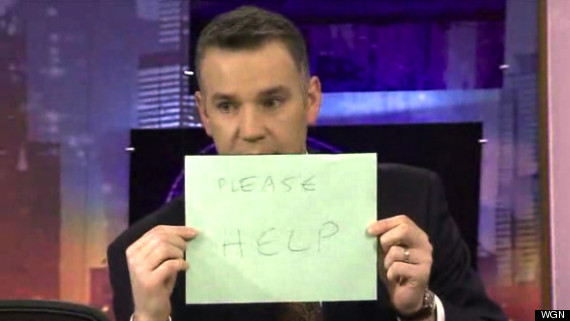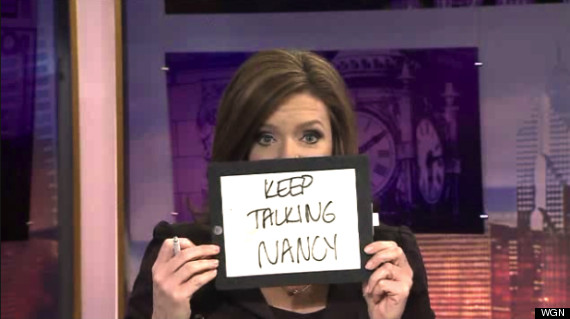 They even managed to diss their local ratings rival, ABC 7.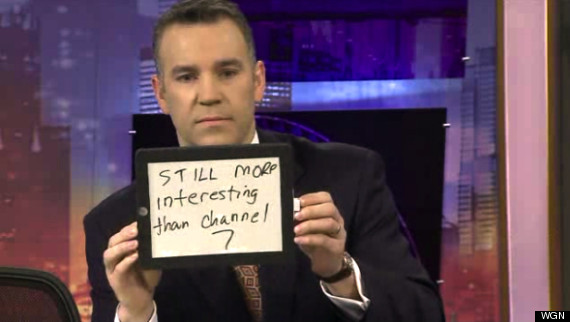 "That's the thing with this morning show, you never know what to expect!" Loo noted, accurately.
"This tops it all," Baumgarten said once the audio returned. "We have been silenced. That has never happened to us before."
Since WGN provided us with so many signs, we thought the always entertaining Chicago crew deserved one in return on this tough day: