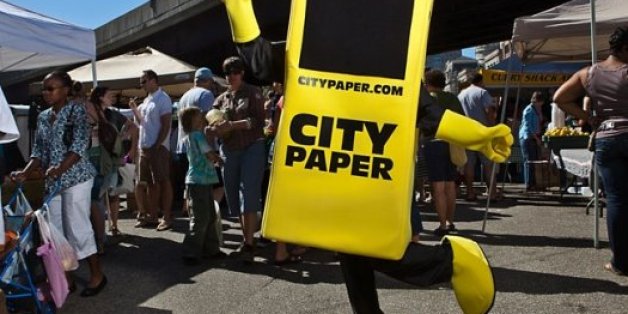 Here's a fun way to do business: the Baltimore Sun just bought a local weekly, and then reportedly told everyone who worked there that it was firing them. The catch: they might get their jobs back, but they had to reapply.
Charming!
The exact number of layoffs ahead at the Baltimore City Paper, the alt-weekly purchased by the Sun, is still unconfirmed, but sources told Jim Romenesko that as many as 50 percent of staffers would not be rehired.
The Baltimore Sun Media Group announced the acquisition on Thursday.
"This acquisition will allow us to build upon the existing success of the City Paper," Baltimore Sun CEO Tim Ryan said in a press release. "We want the paper to remain a valued alternative, independent voice in Baltimore."
The newspaper was one of two remaining papers in Baltimore. Gawker's Tom Scocca acidly opined Friday that Baltimore is now "one step closer to being a zero-newspaper town."
(h/t: Jim Romenesko)
BEFORE YOU GO
PHOTO GALLERY
25 Biggest U.S. Newspapers In 2012