1. A lot of Venezuelans are fed-up with their current situation.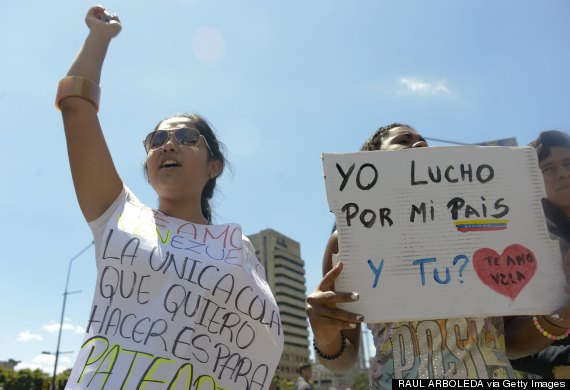 Venezuela has faced years of food shortages, insecurity and economic crisis. Over the past year, since former President Hugo Chávez's death on March 5, the situation has gotten even worse.
On the economic front the inflation rate skyrocketed past 50% last year, according to Agence France Presse. Basic necessities like milk, toilet paper and harina pan -- a corn flour used to make arepas, a Venezuelan staple -- have become hard to find.
Crime is another issue on most Venezuelans' minds. The Venezuelan Violence Observatory, a nongovernmental organization, estimated that the homicide rate in 2013 rose to 79 per 100,000 inhabitants, up from 73 per 100,000 in 2012. Such a figure would make Venezuela one of the most violent countries in the world. The government disputes the figures, placing the 2012 homicide rate at 56 per 100,000. By either measure, the figure has soared since the pre-Chávez era. In 1998, before Chávez took office, the U.N. Office on Drugs and Crime put the murder rate at 19 per 100,000.
The opposition to the administration of President Nicolás Maduro say Venezuela's economic and social problems stem from government policies like price controls, government seizure of private businesses, a decaying prison system, easy access to illegal weapons and widespread impunity, according to the Economist. The opposition has gained strength in recent years, fielding 49 percent of the vote in Venezuela's presidential election last year.
2. The protests actually began before Feb. 12. Students were the ones who started protesting over two weeks ago. They would take the streets in organized peaceful demonstrations to show their discontent with Maduro's government.
On Feb. 12, opposition leader Leopoldo López called for a nationwide peaceful protest. López said the only way to change Venezuela was by taking to the streets. "We need to vote but we also need to take to the streets, protest," López wrote on Venezuelan news site RunRun.es
3. There is more than one leader in the opposition. Henrique Capriles has a different approach when facing Venezuela's current situation. Capriles, who just barely lost to Maduro in last year's presidential election, has consistently said that taking to the streets will not bring the change that Venezuela needs and that pressuring Maduro to leave is not the solution.
While Capriles was not the one inciting the protests, he did eventually join opposition leaders Leopoldo López and Maria Corina Machado, according to Venezuelan daily El Universal. Capriles has also strongly criticized the government's role in the protests.
4. The protests started out peacefully.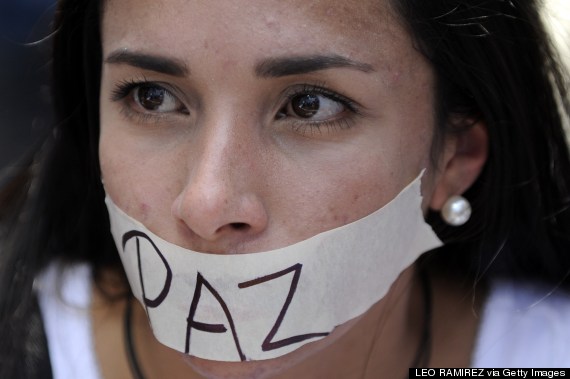 While the protests started peacefully, on Feb. 12 three people were killed when armed vigilantes on motorcycles attacked anti-government demonstrators.
Since then, protests have become increasingly violent, with demonstrators burning tires and throwing rocks and police, in turn, shooting at them with rubber bullets and tear gas, according to Fusion.
Many students have been detained and and some have said they were subjected to abuse by the National Guard. The Venezuelan Penal Forum, a nongovernmental organization, says it has documented instances of beatings and electrocutions, according to El Nuevo Herald. In one case, the organization said authorities raped a young man with the barrel of a rifle. Others have posted firsthand accounts of alleged police brutality online.
5. People from both sides have died. Both government supporters and opposition activists have died since the protests turned violent. Bassil Da Costa, a marketing student at the Universidad Alejandro de Humboldt, was shot on February 12th. Juancho Montoya, the leader of a pro-government 23rd of January collective, was also killed in confrontations on Feb. 12.
Many have also been reported missing. Distrustful of the media and the government, activists have taken to social media to keep track of disappearances and detentions.
6. Leopoldo López was blamed for the deaths and turned himself into the police. The Maduro administration blamed Leopoldo Lopez for fomenting unrest against the government and the violence that led to the deaths of at least four people. On Feb. 18, the opposition leader turned himself in to police. "I present myself to an unjust judiciary," Lopez said in a speech before being taken in, according to Reuters. "May my jailing serve to wake up a people."
As of Thursday government prosecutors dropped the murder and terrorism charges. Leopoldo is currently charged with arson and conspiracy, according to CNN. His lawyer, Bernardo Pulido, tweeted that the hearing would take place inside the military zone of Cenapromil, going against López's legal rights.
7. The Venezuelan Media face major censorship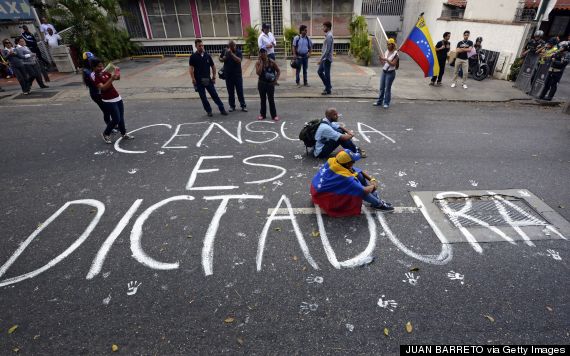 Media censorship in Venezuela increased by 87 percent in 2013, according to the Knight Center for Journalism in the Americas.
But this is nothing new. After shutting down RCTV in 2007 and the recent sale of Globovision, the only opposition-friendly TV station left, freedom of speech in Venezuela decreased significantly.
During the protests, Venezuela's telecommunications regulator, CONATEL, ordered cable providers to drop Colombian broadcaster NTN24. On Thursday, the government revoked CNN's work permits, kicking them out of the country.
8. What now?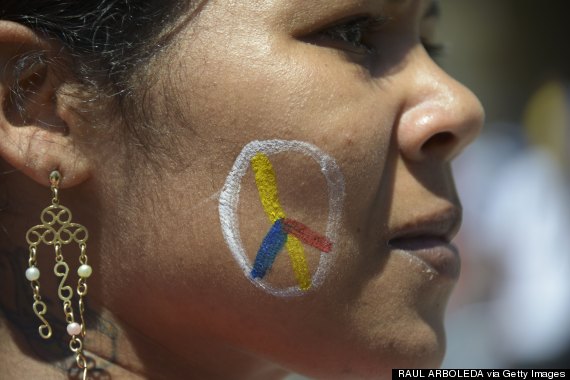 Leopoldo López remains in prison and protests continue on the street. While it is unclear exactly what will come of these events, Henrique Capriles, in a speech transmitted solely by CNN En Español and his online streaming channel Capriles.TV, has called Venezuelans to the streets on Saturday to protest the violence.