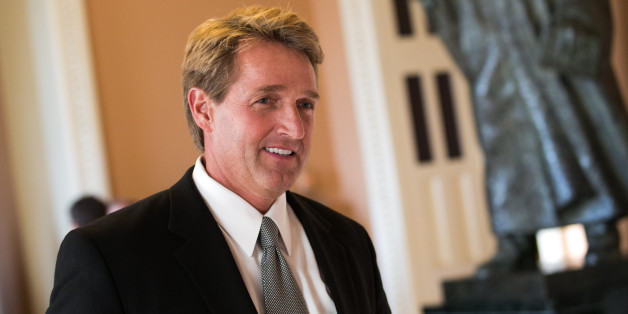 Jeff Flake, Republican senator from Arizona, joined a chorus of critics against a state bill that would let businesses deny service to gay customers based on religious beliefs.
Flake tweeted that he hopes Governor Jan Brewer vetoes the bill.
I hope Governor Brewer vetoes SB 1062

— Jeff Flake (@JeffFlake) February 22, 2014
The Arizona senate passed SB 1062 on Wednesday; Governor Brewer has five days from when the bill arrives at her desk to decide whether to veto it. If she does nothing, the bill will become law. Arizona Central reported that, as of Friday afternoon, the bill had not yet been delivered to Brewer.
BEFORE YOU GO
PHOTO GALLERY
SCOTUS Decisions On Prop 8, Defense Of Marriage Act