Nothing quite compares to the power of a photograph to communicate the goings on in the world, captured in the thick of things. Ranging from the serious to the silly, these photos offer peeks into various events around the world this week.
1. In Venezuela, a protester wearing a painter's mask helps build a barricade against the advance of a police water cannon in Caracas, Feb. 19, 2014. (AP Photo/Alejandro Cegarra)
2. In Thailand, an anti-government protester raises his clenched fists as he listens to a speech by anti-government protest leader Suthep Thaugsuban in Bangkok, Feb. 20, 2014. (AP Photo/Sakchai Lalit)
3. In Ukraine, people carry the coffin of an anti-government protester who was killed during clashes with riot police in central Kiev on Feb. 21, 2014.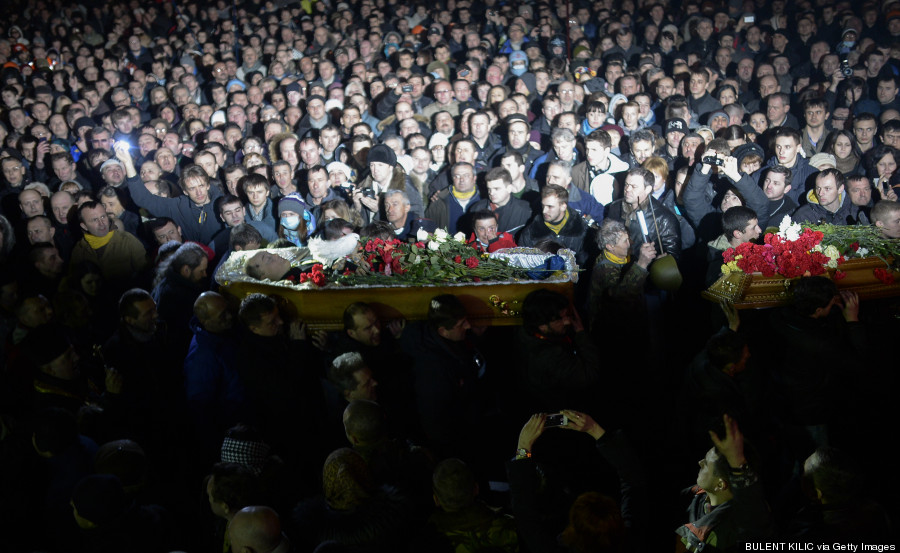 (BULENT KILIC/AFP/Getty Images)
4. In Russia, a Cossack militiaman attacks Nadezhda Tolokonnikova and a photographer as she and fellow members of the punk group Pussy Riot stage a protest performance in Sochi on Feb. 19, 2014. (AP Photo/Morry Gash)
5. In Brazil, a dog takes part in the animals' carnival parade 'Blocao', at Copacabana in Rio de Janeiro on Feb. 16 , 2014.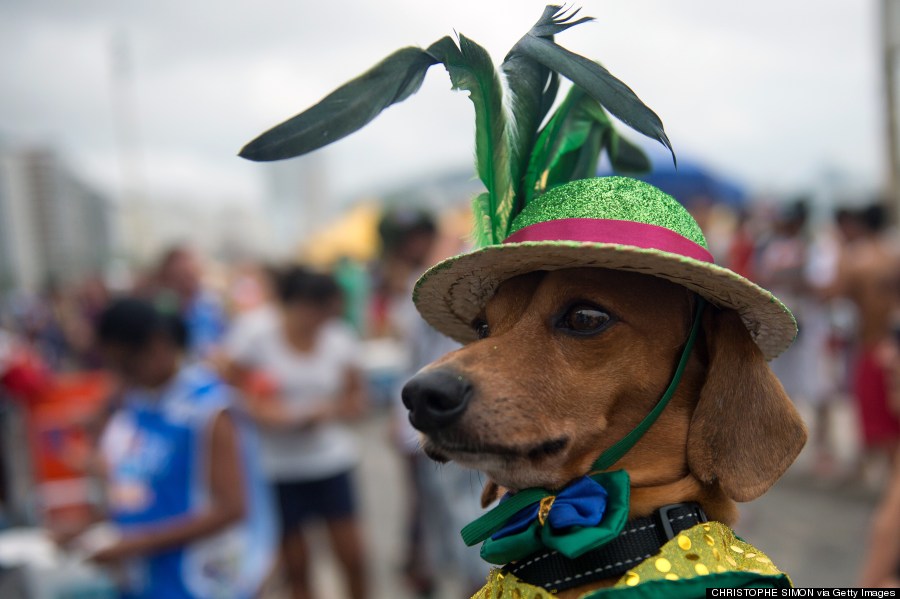 (CHRISTOPHE SIMON/AFP/Getty Images)
6. In Russia, Germany's team celebrate winning the silver as Norway's gold medal winners applaud during the flower ceremony of the Nordic combined Gundersen large hill team competition at the 2014 Winter Olympics, Feb. 20, 2014. (AP Photo/Matthias Schrader)

7. In Ukraine, protesters catch fire as they stand behind burning barricades during clashes with police on Feb. 20, 2014 in Kiev.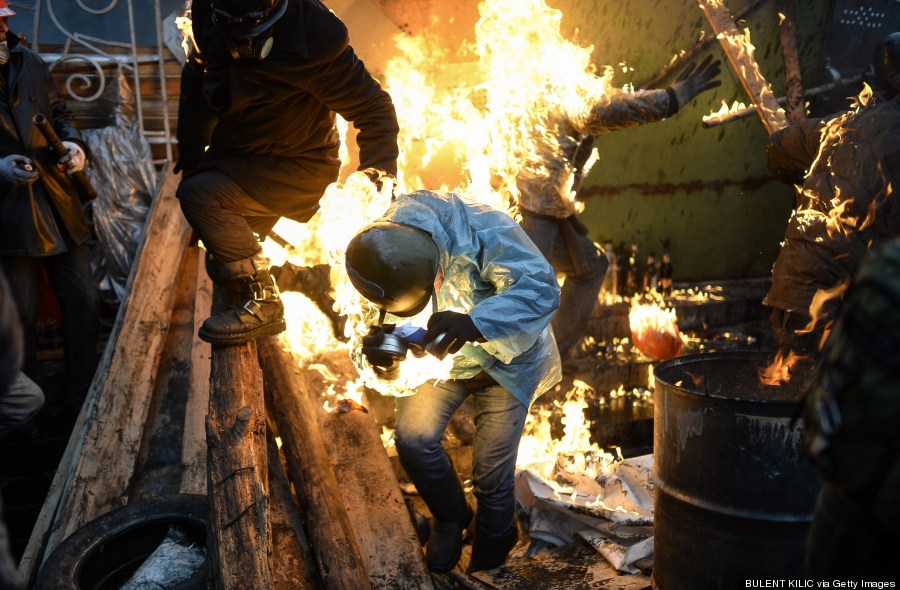 (BULENT KILIC/AFP/Getty Images)
8. In Israel, African asylum seekers gather around the fire in the early morning during a protest outside the Holot detention centre, Feb. 18, 2014.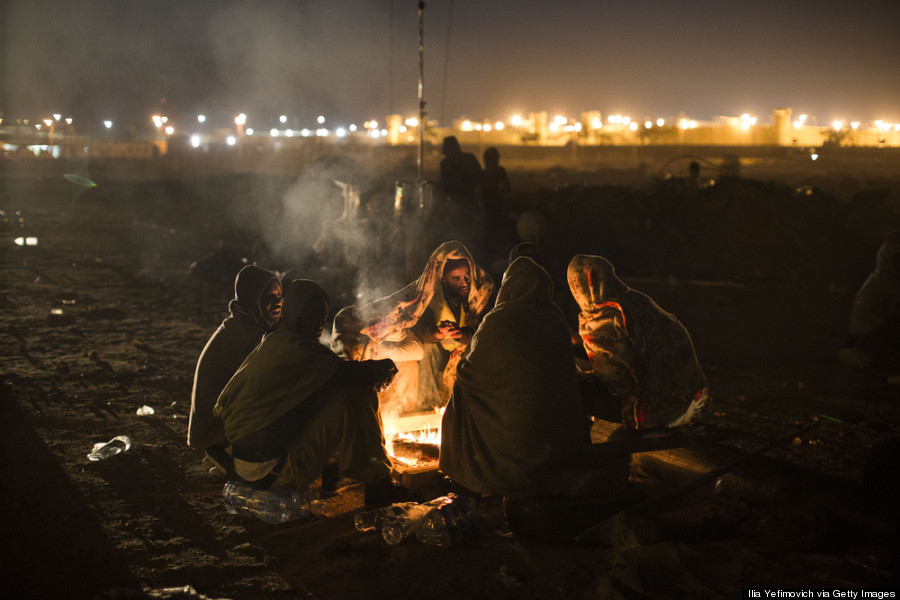 (Ilia Yefimovich/Getty Images)
9. In Syria, pro-regime units speak with a rebel fighter in the town of Babbila, during a ceasefire agreement on Feb. 17, 2014.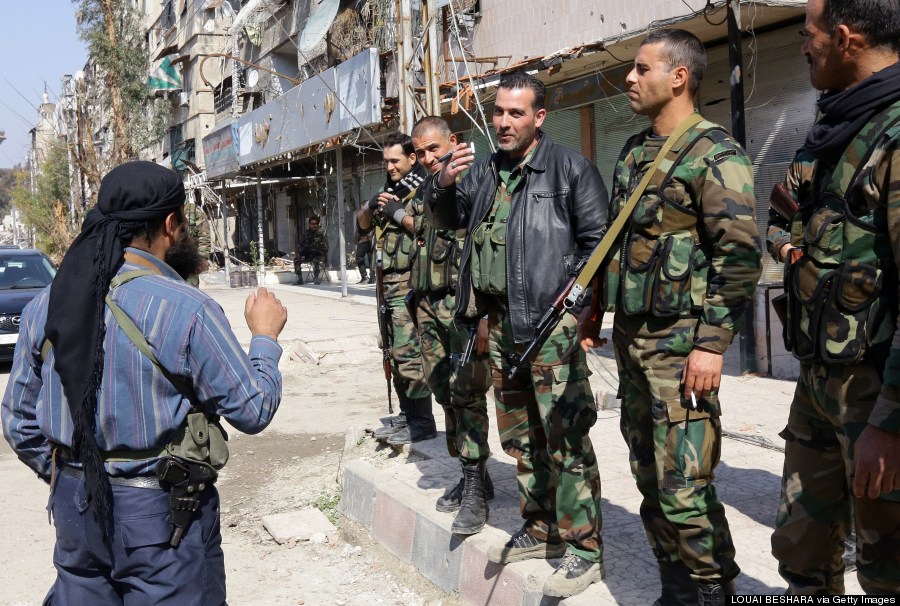 (LOUAI BESHARA/AFP/Getty Images)
10. In Pakistan, girls chase bubbles released by a vendor, in a slum in Rawalpindi, Feb. 19, 2014. (AP Photo/Muhammed Muheisen)