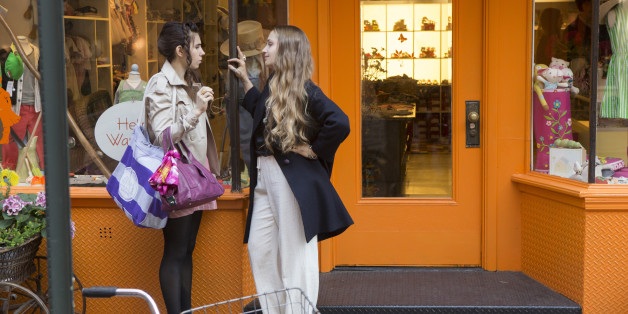 Here at HuffPost Women, one of the things we love most about Lena Dunham's HBO show, "Girls," is the incisive, witty and hilarious dialogue that Dunham and the rest of her writing team come up with every week. So instead of simply recapping Season 3, we decided to pick five quotable gems from each episode.
Episode 8: "Incidentals"
After recovering from a rather volatile weekend getaway, the gang is back in New York, where they return to job woes, frozen yogurt and (of course) relationship issues. Jessa, painfully bored and lonely, relapses back into her old ways when her friend from rehab shows up, while Marnie continues to feel like a failure when she gets dumped by Ray over pizza and has a run-in with Jonathan Booth's old assistant, Soojin, who is now opening a trendy gallery. Hannah gets to enjoy the perks of her job with her surprisingly hefty first paycheck and a posh hotel room where the group celebrates Adam landing a part in a Broadway play with his new guitar-playing friend Dizzy. However, before Hannah can even go into full-blown supportive girlfriend mode, guest star Patti LuPone goads Hannah into thinking Adam will leave her because "Broadway is the most seductive of mistresses." After a swanky hotel bubble bath and a conversation that makes us think these crazy kids might just make it work, Adam quells Hannah's fears by telling her she's the only one he ever wants to love.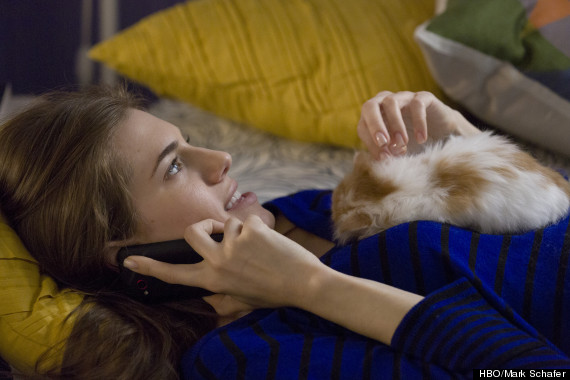 1. Hannah on Adam's maturity level: "I'd say in some ways he's the most mature person I've ever met and in other ways he has not yet been born."
2. Soojin's chosen greeting: "Hey bitch, you're taking all the mochi."
3. Marnie on breakups: "I wouldn't be eating pizza in front of you if I liked you!"
4. Elijah on Adam's indifference to the Broadway "scene": "Don't come crying to me when Kristin Chenoweth passes out because you forgot to feed her."
5. Shoshanna's philosophy on life: "I swear to God, sometimes I feel like I am in 'The Truman Show,' but it's like really a walking American Apparel ad and I don't even know it!"