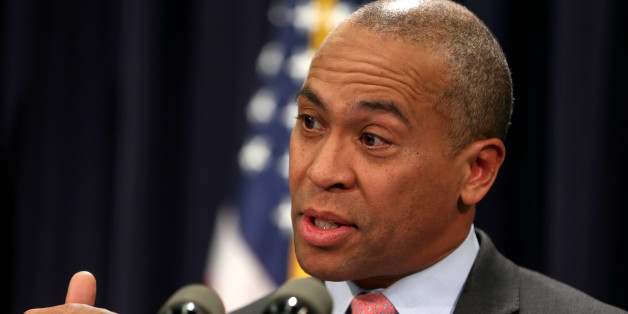 Massachusetts Gov. Deval Patrick (D) isn't ruling out a potential presidential run in 2016 or beyond.
Patrick told Politico he could "maybe" see himself as a candidate for president, saying he'd wait to see "what time tells."
"That's a decision I have to make along with my wife of 30 years, and she's a tough one to convince," Patrick said.
Patrick said he'd "like to have another opportunity to serve."
"I believe in service. I enjoy it," Patrick said. "I also like coming and going, you know, because I think that my private-sector life has contributed to how I think about public-sector challenges and what I do in the public sector."
Patrick was in Washington, D.C. this weekend with a group of other state leaders for a meeting of the National Governor's Association. President Barack Obama told the governors to "make yourselves at home" at the White House during their visit in D.C.
BEFORE YOU GO
PHOTO GALLERY
United States Governors