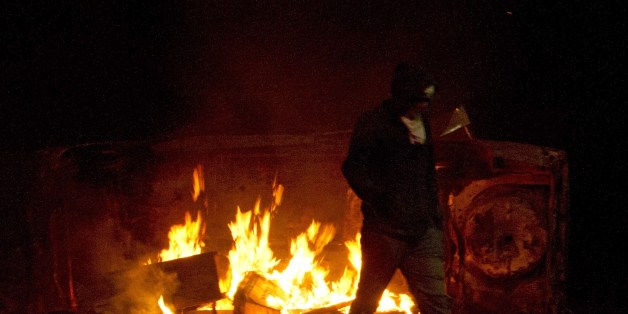 Fusion CEO Isaac Lee touted the network's partnerships with ABC News and Univision in a memo touting coverage of recent international stories on Monday.
It was a busy time for news organizations as they covered the violence in Kiev and protests in Venezuela amongst other stories last week.
Lee told staffers that the channel's coverage of Venezuela, as well as the violence in Kiev and the arrest of the notorious drug lord El Chapo, demonstrated the "power of our partnership with ABC and Univision." He was referring to the networks sharing resources, and Fusion's Mariana Atencio and Mariana van Zeller contributing to ABC News platforms.
"Throughout the week Fusion tapped into the global resources of ABC News to cover the unrest in Ukraine," Lee wrote. "We helped ABC News cover the events in Caracas with Mariana Atencio reporting for "ABC World News" last night as well as for their digital platforms last week. When news broke that El Chapo was detained on Saturday the Univision team at Newsport mobilized to help us update our documentary 'El Chapo: CEO of Crime Captured' so we could get it on the air that night."
Fusion, a joint venture with ABC News and Univision, launched last October, with the goal of targeting millennial viewers and younger Latinos in particular. Fusion's headquarters in Florida house both Fusion and Univision.