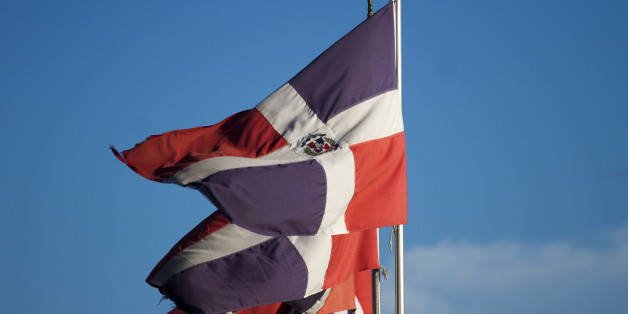 The mayor of a largely Latino town in Pennsylvania is refusing to fly the Dominican flag over City Hall to celebrate that country's independence this week, even though the town fly the Irish flag on St. Patrick's day, the local press reports.
The Dominican House, a nonprofit that promotes Hispanic culture in Hazleton, asked City Hall to raise the Dominican flag alongside the U.S. flag on Feb. 27, to mark the Dominican Republic's independence.
But Hazleton Mayor Joseph Yannuzzi rejected the request, citing an 1895 law that prohibits flying foreign flags over public buildings unless a foreign dignitary is present, the Standard-Speaker, a local paper, reported over the weekend.
"No other flag other than the Stars and Stripes, which is our national emblem, shall be allowed to wave from any public building in this commonwealth, except such as may be occupied by a duly accredited minister or consul of a foreign civil power to these United States," the mayor wrote in a letter to Dominican House dated Feb. 19, according to the paper.
Dominican House President Victor Perez objected to the decision, pointing out that the mayor's office had allowed the Irish flag to fly over City Hall for St. Patrick's Day in 2012 at the request of a local group.
Some 37 percent of Hazleton's population was Hispanic as of the 2010 Census.
The Hazleton leadership has had a tense relationship with the town's Latino community. The Pennsylvania town passed ordinances in 2006 barring undocumented immigrants from renting property and increasing penalties for businesses who hire undocumented workers.
A federal court declared the law unconstitutional last year, but Yannuzzi said he would appeal the decision to the Supreme Court.
BEFORE YOU GO
PHOTO GALLERY
Harsh Immigration Laws