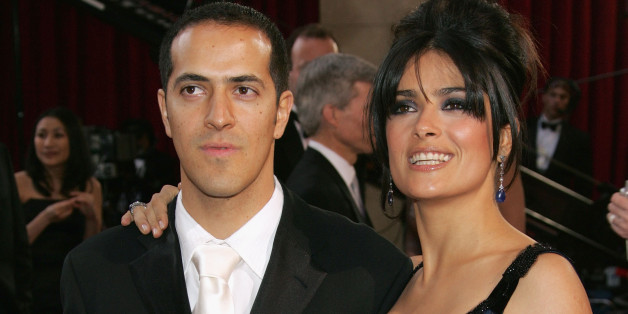 Sami, el hermano de Salma Hayek, sufre fatal accidente automovilístico este domingo (23 de febrero) en Los Angeles. Mientras el diseñador se encuentra delicado internado, su acompañante murió.
Así, lo reportó la cadena CBS, su filial local de Los Angeles asegurando que la policía confirmó el accidente que ocurrió el domingo poco antes de las 5 PM en Sunset Boulevard y Mapleton Drive, en el área de Beverly Crest.
Another #PHOTO from the crash, Sunset/Beverly Glen. 2006 Ford GT vs pickup #SamiHayek hospitalized with broken ribs pic.twitter.com/gKAUS4qfDh

— RMG News (@rmgnews) febrero 24, 2014
#BREAKING #EXCLUSIVE #PIC Brother of #SalmaHayek in hospital after crashing #Ford #GT, killing passenger in #BelAir pic.twitter.com/tmnl2d1XPA

— RMG News (@rmgnews) febrero 24, 2014
Según el reporte policial al que tuvo acceso CBS, Sami Hayek conducía un Ford GT del 2006 en dirección a Sunset Boulevard, cuando perdió el control, cruzó hacia el tráfico en dirección oeste y chocó con una camioneta Toyota.
Su acompañante, al que la policía solo lo describe como un hombre de 43 años procedente de México, murió en el lugar después de sufrir un golpe de un objeto contundente.
En el caso del hermano de Salma, CBS dice que tendría varias costillas rotas y un corte profundo en la cabeza.
En conductor del vehículo que chocó con Sami, dice CBS que solo sufrió una fractura en el pie y fue transportado al Centro Médico de UCLA.
Aun no están claras las causas del accidente ni por qué el hermana de Salma Hayek perdió el control del coche deportivo. El accidente está bajo investigación.
Por otro lado, HuffPost Voces intentó comunicarse con la oficina de publicidad de Salma Hayek, pero aún no hemos obtenido respuesta. Seguiremos informando.