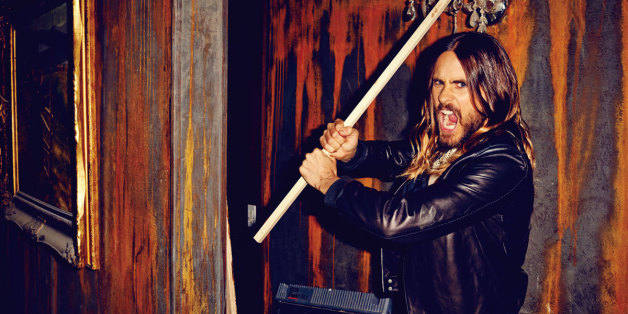 Jared Leto has had an exciting year thus far, winning multiple Supporting Actor awards for his role in "Dallas Buyers Club," including the Golden Globe and the Screen Actors Guild awards.
The 42-year-old actor and singer/songwriter smolders in the new issue of Flaunt magazine, and discusses his role as the transgender AIDS patient, Rayon, in the Oscar-nominated movie.
"I made it very clear early on that I saw Rayon as a man who wanted to live his life as a woman, not someone who enjoyed putting on women's clothing," Leto explains to the magazine. "If they wanted that kind of performance -- or anything glam, or anything drag queen-y -- I wasn't the person for the part."
Leto also admits that taking risks in film is more about connecting with an audience than winning accolades.
"I don't see there being reward in another way. At least any worthy one," he says. "So when [the films] connect with people and the films resonate, or the performance resonates -- it's a really wonderful thing to celebrate that."
See Jared's photoshoot below and head over to Flaunt.com for more with the actor.