Kendall Jenner has found success with her recent forays into the world of fashion. From walking the Marc Jacobs runway at New York Fashion Week to having a spread of selfies land on the Vogue Daily website, she's living her dream of breaking into high fashion.
Though the 18–year–old is used to life in the spotlight, her accomplishments and opportunities come with a new sense of excitement -- the kind befitting a teenage model who had the chance to sit front row at London Fashion Week with none other than Vogue Editor–in–Chief Anna Wintour.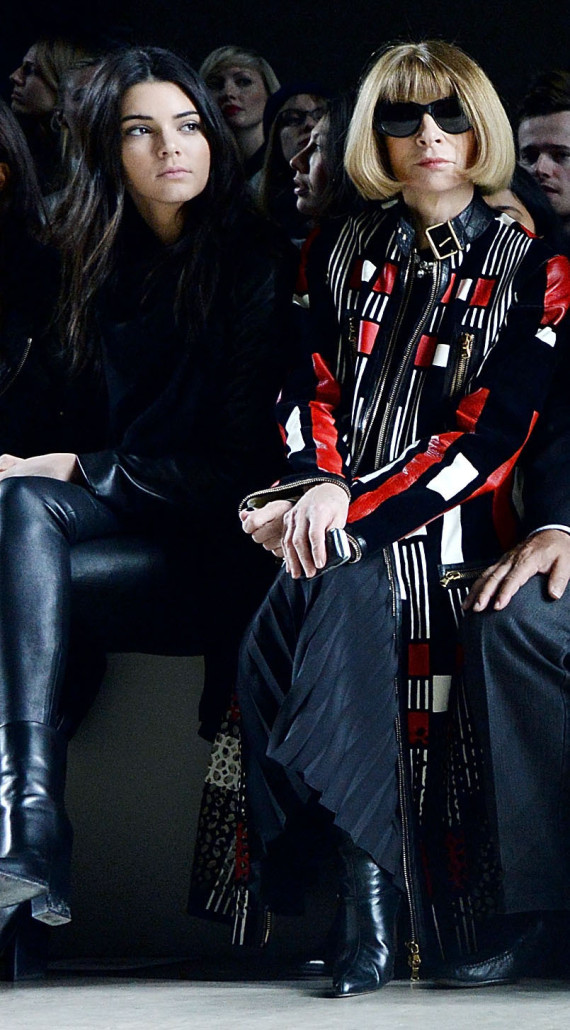 Asked what that experience was like for her, Jenner told People magazine, "It was incredible. I am a very huge fan of hers so it was also a dream come true."
We can imagine …
Recently, rumors have been flying that Jenner's older sister, Kim Kardashian, would be making her way into the pages (and onto the cover) of Vogue. It looks like Kim will have some competition close to home.
BEFORE YOU GO
PHOTO GALLERY
Kendall Jenner