Fashion stylist and model Ni'ma Ford has one of those faces that you just can't forget. You probably recognize her retro flair from the cover of Street style photographer Scott Schuman's book, "The Sartorialist: Closer."
While we've been Instagram stalking Ford for some time now, running into her at New York Fashion Week and learning her beauty secrets was the icing on the cake.
With her vintage sensibility, we should have guessed that Ford was a woman who makes practical beauty purchases. She buys "cheap" mascara from CVS and uses Neutrogena face wash and moisturizer to keep her skin clean and clear.
When we asked Ford how she keeps her signature red pout so smooth, she told us that it starts with homemade lip scrub. "I use sugar and a little bit of oil," said Ford. "Just scrub and rinse -- and you can lick it off too because it's sugar!"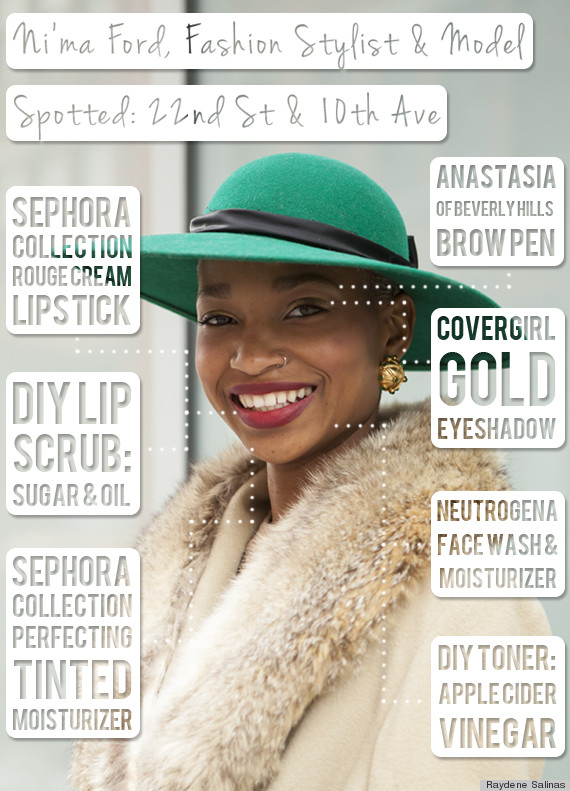 BEFORE YOU GO
PHOTO GALLERY
Beauty Street Style: Ni'ma Ford