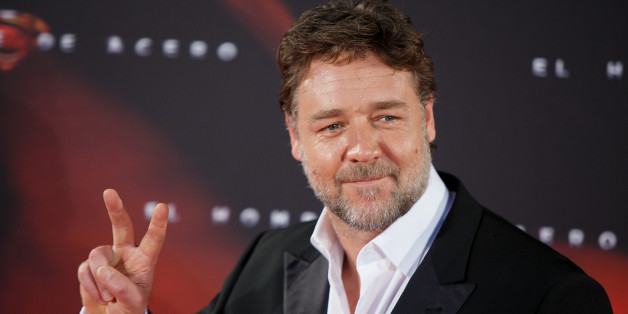 How did Russell Crowe spend his weekend? By asking the pope to go see his new movie "Noah," of course.
The star of the upcoming biblical epic sent a few tweets pleading with Pope Francis to go see the bold retelling of Noah's Ark.
Dear Holy Father @Pontifex @Pontifex_it @DarrenAronofsky #Noah film. Screening?The message of the film is powerful , fascinating , resonant

— Russell Crowe (@russellcrowe) February 24, 2014
Villagers,given his environmental focus/scholarly knowledge ,trying to screen #Noah for Pope Francis. @Pontifex You help? retweet previous

— Russell Crowe (@russellcrowe) February 24, 2014
Unfortunately, it doesn't seem the pope has gotten back to Crowe just yet.
Paramount Pictures has been trying to stir up support for Darren Aronofsky's $125 million rendition of the famous biblical tale since facing a bit of controversy.
The film doesn't hit theaters until March 28, but some have already criticized it for breaking away from the biblical tale in favor of big-screen theatrics: Paramount recently reacted directly against a Variety article, which stated that a whopping 98 percent of religious audience members are turned off by faith-based films like "Noah."
The studio argued the statistics gathered in the survey the article cited were misleading and said that data from tracking firms showed that 83 percent of those who define themselves as "religious" were interested in seeing "Noah."
We're guessing a Vatican stamp of approval would go a long way.
Watch the trailer for "Noah" below: