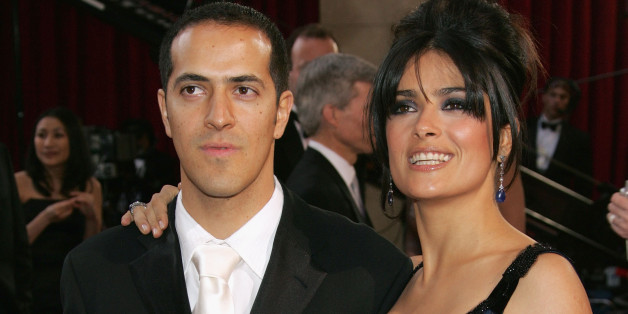 An unidentified passenger is dead and Sami Hayek, brother of Mexican actress Salma Hayek, was hospitalized after the car he was driving crashed on Sunday in Los Angeles, CBS' local affiliate reports.
The 40-year-old furniture designer was driving a 2006 Ford GT eastbound on Sunset Boulevard when he lost control and the vehicle veered into westbound traffic, colliding with a Toyota truck, according to police reports.
RMG News, a Los Angeles-based agency that provides footage to broadcasters, posted images of the crash to Twitter.
Another #PHOTO from the crash, Sunset/Beverly Glen. 2006 Ford GT vs pickup #SamiHayek hospitalized with broken ribs pic.twitter.com/gKAUS4qfDh

— RMG News (@rmgnews) febrero 24, 2014
#BREAKING #EXCLUSIVE #PIC Brother of #SalmaHayek in hospital after crashing #Ford #GT, killing passenger in #BelAir pic.twitter.com/tmnl2d1XPA

— RMG News (@rmgnews) febrero 24, 2014
Hayek was accompanied by a man described only as a 43-year-old Mexican resident who died at the scene from blunt force trauma. ABC reports that the name is being withheld pending notification of kin.
Both Hayek and the driver of the Toyota truck, 20-year-old Alvin Gomez, were taken to Ronald Reagan UCLA Medical Center for their injuries. Gomez reportedly suffered a broken foot and complained of back pain while Hayek will be treated for several broken ribs and a head laceration.
Authorities don't know what caused Hayek to lose control of his vehicle, though they were continuing to investigate as of Monday morning.
HuffPost Voces reached out to Salma Hayek's representative for comment on Monday, but have yet to receive a response.